Katie Couric Revisits Uncomfortable Interview With Denzel Washington, but Fans Side With the Actor
In a recent podcast interview, Katie Couric recounted an awkward moment she shared with Denzel Washington way back in 2004.
Amidst the coronavirus (COVID-19) pandemic, celebrities seem to be at a loss for what to do. To pass the time, some of them have resorted to reigniting old feuds. A prime example of this is, of course, the never-ending feud between Kim Kardashian West and Taylor Swift. But, Katie Couric is the latest celebrity to get fans up and arms over old news. The popular journalist recently revisited an awkward interview that she had with acting legend, Denzel Washington, and fans are not at all pleased.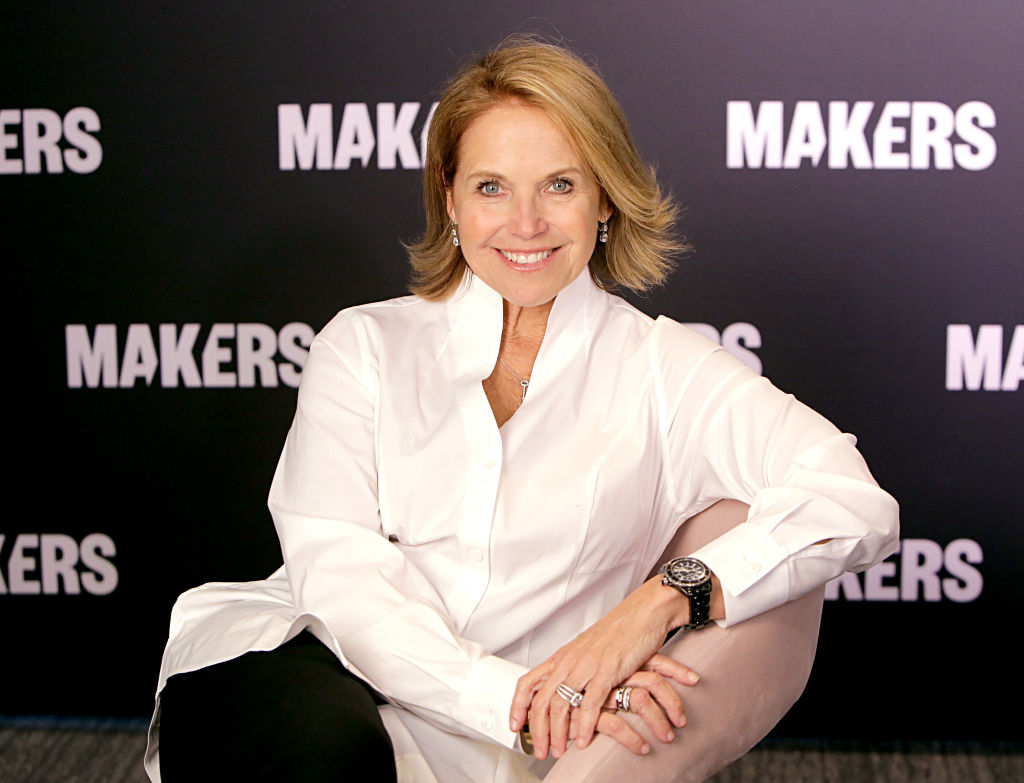 Recently, Couric was a guest on the Everything Iconic podcast, and she recalled an awkward interview she had with Washington way back in 2004. When Couric asked the Remember The Titans star if "Hollywood folks should stick to acting," things got noticeably awkward.
Katie Couric and Denzel Washington had an uncomfortable moment in 2004
"I don't know what 'Hollywood folks' are, first of all. 'Hollywood is a town that has some stars on the sidewalk. I don't know anybody from there. So, I don't — that's like saying — calling you a 'type' of folks. I'm not a Hollywood folk. I don't know who they are," Washington responded. Couric then tried to rephrase the question, but it didn't alleviate any of the discomfort from the original query.
In the podcast, Couric reflected on the infamous interview with Washington. "I remember walking out feeling kind of shaken that he had gone after me in a way that was completely weirdly uncalled for. I think he totally misconstrued a question I asked and kind of jumped all over me. It was so uncomfortable … I don't think I said anything wrong, I don't know what happened," the famous journalist shared.
Couric revisited the interview in a recent podcast
Couric then began to speculate on what could have caused the tension."I think he must have been having a really bad day because he later wrote a really big check to my colon cancer organization, which I thought was super sweet. I love him, I admire him so much. He's one of my favorite actors," she shared, seemingly placing the blame solely on Washington before expressing that she was a fan.
Despite Couric maintaining that she didn't do anything wrong, many fans of both Couric and Washington readily sided with the actor. People couldn't understand why she was even discussing an interview that occurred 16 years ago and felt the need to express their disdain. "We in 2020. Get over it," one person wrote on social media. "Why is she addressing this. It's from 2004🙄🙄 stop already," someone else chimed in. "Why bring this up now??" another person questioned.
Fans on Instagram take the actor's side
After listening to the podcast, others felt that Couric was the one who needed to be held accountable for the awkward encounter. They didn't appreciate her placing the blame on Washington or suggesting her donated money because he felt bad. "It was her fault. She is supposed to be a journalist. Learn to ask a question without offending the person you're interviewing. The end. Byeeeeee," one person shared. "Suggesting he wrote a large check as an apology to her….jeez who's head is big Katie Couric," another chimed in.
Other people didn't appreciate Couric bringing up old news. They felt she was trying to attack Washington's character. "He's one of the best and nicest guys in the biz. Stop trying to shame him or speak ill of him. Just stop," one person shared. "Katie can't even take accountability for a rude ignorant question smh!!!! Denzel Washington IS and will always be professional and classy!" another person co-signed. We can't blame Couric for speaking her truth. But, perhaps it would've been prudent to leave this interview in the past where it belongs.