Katie Couric Shares What She Learned from Howard Stern
Former Today Show co-host Katie Couric continues to make a name for herself in today's news cycle. Going from co-anchoring the iconic NBC morning news program from 1991 to 2006, Couric then became the first female to head the evening news desk at CBS.
After launching her own talk show in 2012, signing on with Yahoo in 2014 as a global anchor, and then creating a media company, Katie Couric Media (KCM), with husband John Molner in 2015, Couric decided to tryout the podcast space, picking up a few lessons from shock-jock Howard Stern.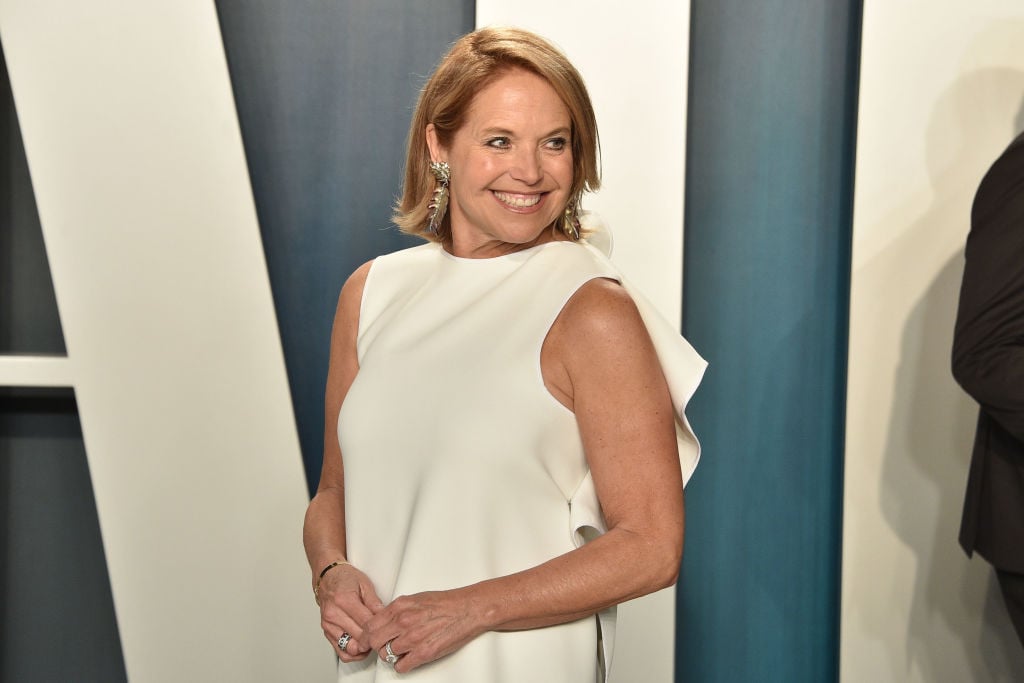 Couric constantly evolves
Though she may not be on the small screen at the moment, Couric remains one of the go-to journalists people seek out first to get the most accurate news. While she's been in the industry for decades, Couric never finds her job getting stale.
"I am a huge observer of life," she told Podcast Magazine. "Journalism is a great fit for me professionally and tailor-made for someone with my personality traits and skills. I can honestly say this has never felt like work. I'm fortunate, because my career is always exciting, fun, and interesting."
Realizing that news has tremendously evolved outside of television, Couric has more than kept up with the different platforms from which to deliver the headlines. "To thrive in this business, one must have a certain 'sixth sense,'" the journalist explained. "It's imperative to know in your gut what your next best move is."
Couric's 'Next Question'
Last year, Couric decided to enter another popular media outlet by hosting her own podcast, Next Question with Katie Couric. She found the accessible platform the perfect venue to delve into subject matter relevant to the public.
"I'm taking on these topics that have exploded onto the national stage but are confusing to people," Couric told The New York Times in October of her podcast. "I find you get so much information in bits and pieces on your iPhone, just a little story here and there. I've always liked to connect the dots."
Noting the continual evolvement within the media space, Couric sees the mounting options of how people obtain their information as a hotbed of opportunity.
"Mass media has really been replaced by niche media," Couric said. "Yes, there is a lot of content being produced and the paradox of choice exists. However, people will gravitate toward what they're MOST interested in. There's a lid for every pot."
Learning from Stern
Now focusing on audio without the access – or limitations – of video, Couric has found a new freedom through her podcast. Recognizing that the platform can allow for more personal conversations, the former Today star noted that radio shock jock Howard Stern picked up on the benefits of audio broadcasting long ago which were manifested in his interviews.
"Howard discovered a long time ago that audio affords an entirely different level of intimacy between the host and the guest, and ultimately, the listeners," Couric shared. "When people are interviewed on radio, they're more prone to let their hair down. They're not worried about how they look, their facial expressions, or their body language. To a large degree, it's an anonymous medium."
Comparing podcasts to a radio format, Couric feels that guests on her show are more forthcoming due to the anonymity the platform brings.
"This is very liberating for someone who has a story to tell or intimate details to share," the news icon explained. "Podcasts afford the same degree of anonymity as radio. We've found that many of our guests are willing to talk about delicate subjects that may be difficult for them to discuss through other channels such as video."
With her podcast in full swing and her media company taking on various projects, Couric shows no signs of slowing down. "I honestly believe that, even in my sunset years when I'm living in an old-folks home, I'll likely be the editor-in-chief of its newsletter," she said. "The day I stop asking questions will be the day I die."