Katie Holmes Legit Put off Her 'Dawson's Creek' Audition for This Reason
Katie Holmes' portrayal of Joey Potter on Dawson's Creek launched her into superstardom. But she nearly missed her opportunity by putting off her audition.
Much like we "don't want to wait for our lives to be over," the creator of Dawson's Creek, didn't want to wait to find his perfect leading lady, Joey Potter. But that's just what creator, Kevin Williamson, had to do in order to cast Katie Holmes as his lead. Though Joey Potter wasn't Holmes' first role (her first professional role was Libbets Casey in The Ice Storm), being cast in Dawson's Creek is undoubtedly what catapulted her (along with her fellow co-stars) into superstardom.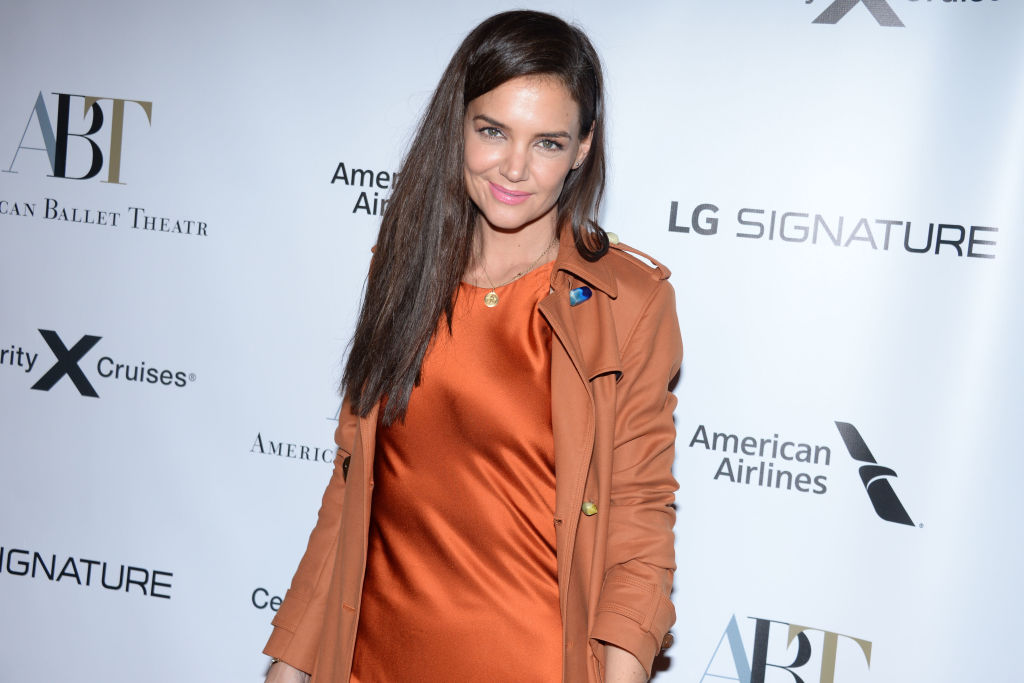 Selma Blair was up for the role
Though finding the perfect Joey Potter wasn't as challenging as finding the right Dawson Leery, it was still no easy feat. The role of Joey Potter was written as very strong and most of the actors who auditioned played it very straight. Holmes obviously won the producers over, but they were actually super close to casting another well-known actress. "Joe was written to be a tomboy and everyone was coming in being very much a tomboy. We were very close to going with Selma Blair, who was amazing. She read it very tough, with a lot of heart," Willamson confessed in an interview with The Hollywood Reporter.
Williamson desperately wanted Holmes to be cast
But before the producers could officially cast Blair, the casting director for Dawson's Creek managed to change his Williamson's. Enter Holmes, who caught the eye of casting with a self-tape she recorded in her home with her mom. "The casting director came in with this tape from Ohio and wanted to show it to me. It was Katie Holmes in the basement of her home, reading with her mom as Dawson. She was sitting in a chair with her hair all around her and all you saw were these two big eyes. I just went 'holy sh*t, who is this?! What are those eyes?! Is this how they grow them in Toledo?! Can we get her on a plane today,'" Williamson recalled about his excitement.
Why Holmes postponed her Dawson's Creek audition
But as excited as Williamson was for Holmes to come audition in person, her priorities, at the time, were elsewhere. She'd landed a big role in her high school musical and she didn't want to fly to Los Angeles on opening night and risk letting her fellow thespians down. "I remember that she couldn't come, and I got her on the phone and said, "You don't know me but can you please come to L.A. because I think you're Joey Potter and I really want to meet you." She told me she was in the middle of doing her high school play, Damn Yankees, and said she had a big part in it and they wouldn't be able to do it if she came to L.A.," the creator of Dawson's Creek said.
The perfect Joey Potter
But instead of casting Holmes aside, Williamson chose to wait for a more convenient point in her schedule to fly her out and audition her. The rest, as they say, is history. "She said the show closed in two weeks. She wouldn't let her classmates down. I didn't know if she was even going to get the part, but we waited. When she walked in, she was all that and more," Williamson confessed. This is a great example of the old adage, "what's meant for you won't pass you by." Clearly Holmes was destined to play Joey Potter. Dawson's Creek just wouldn't be the same without her.