Katie Holmes' Self Care Routine Is Simple and Quick — Here's What To Know
Katie Holmes rose to fame on the hit teen drama Dawson's Creek in the late 1990s. She then went on to draw even more headlines and attention when she married — and subsequently divorced — megastar Tom Cruise. 
In the years since her marriage ended, Holmes has been the center of massive stories about Scientology as well as her post-divorce relationships. Regarding her relationships, her former romance with Jamie Foxx is one that grabbed headlines.
Through it all, Holmes has had to find strategies to keep herself grounded and healthy, and she has opened up about her self care routine. 
Katie Holmes swears by routines with built-in variety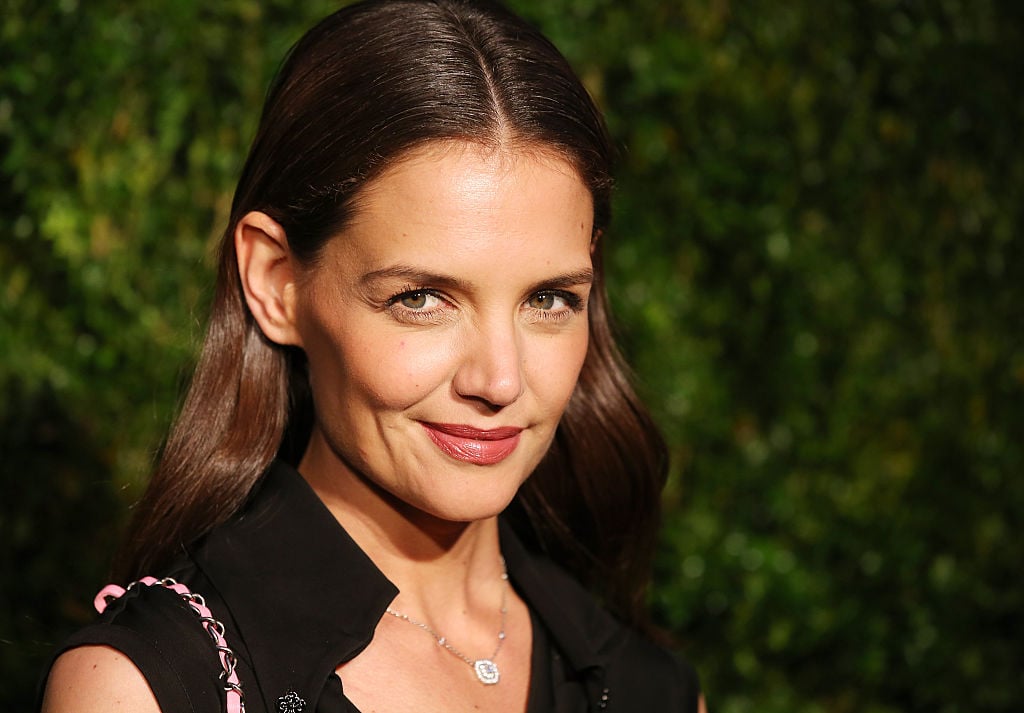 While some celebrities ascribe to complicated and extremely restrictive diet and exercise plans, Holmes prefers a simple approach to her fitness. She does, however, believe in routine and regularity. She commits to exercising four times a week. What she does for each of those sessions, though, varies widely.
"I like Spinning, boxing and yoga, and sometimes I'll take a dance class. I have my own Spin bike, so I can do it at home when I have to get up really early; otherwise, I go to Flywheel Sports. I got into boxing a couple of years ago, and now I take classes at Rumble," the star said as she listed off her many fitness options.
This kind of variety is a smart move. Not only does it keep Holmes from getting bored, but it is also providing her with a better balance of overall physical fitness.
Experts recommend an array of exercises that include "the five main elements of fitness: aerobic exercise, strength training, core exercises, balance training, and stretching." Holmes' wide-ranging selection of activities fit the bill. 
Katie Holmes makes it a family activity 
While she's not super strict about it, Holmes aims to work out alongside her daughter whenever she can. Suri, Holmes' 13-year-old daughter with ex Tom Cruise, joins Holmes in physical fitness activities whenever their schedules align.
This, too, is an excellent practice for long-term health. Brett Klika, a certified trainer and founder of a kids' exercise program, explains: "Kids [who] see their parents exercise and have a positive experience doing it with them are more likely to stay active for life. Parents that are active with kids create a 'culture of wellness' in the home." 
By making her own physical fitness a normal part of daily life without making it a source of stress for her daughter, Holmes is setting a great example.
Katie Holmes takes care of her mind as well as her body
Too often, discussions of health routines can center only on physical fitness. Holmes is quick to point out that her routines are about her mental health as much as her physical health.
"I take 20 minutes in the morning to write down a list of the things I'm grateful for and listen to calming music. I give myself that time to just enjoy. It sets a good tone for my day," Holmes explains. 
Many other celebrities swear by meditation activities to help set their own daily rhythms. These practices are also rooted in research and evidence.
Meditating or reflecting first thing in the morning allows for more focus since the day's challenges have not yet stacked up against us. It also provides a kind of focus and clarity that can allow us to tackle the rest of the day with intention. 
Holmes' self-care routines are simple but effective, and it's clear that the star has found habits and practices that keep her grounded. By putting her physical and mental health first, she is able to build a foundation for the rest of her life that is strong and dependable.