Katie Holmes Shares Rare Photos of Her and Tom Cruise's Daughter Suri on Her 15th Birthday
Suri Cruise is growing up fast! We can still remember the news that Katie Holmes and Tom Cruise were expecting their first child, and now she's 15 years old. Suri celebrated her birthday on April 18 and was greeted with several tributes online, including from Holmes, who posted a few never-before-seen photos of her daughter on Instagram along with a celebratory message. See it here.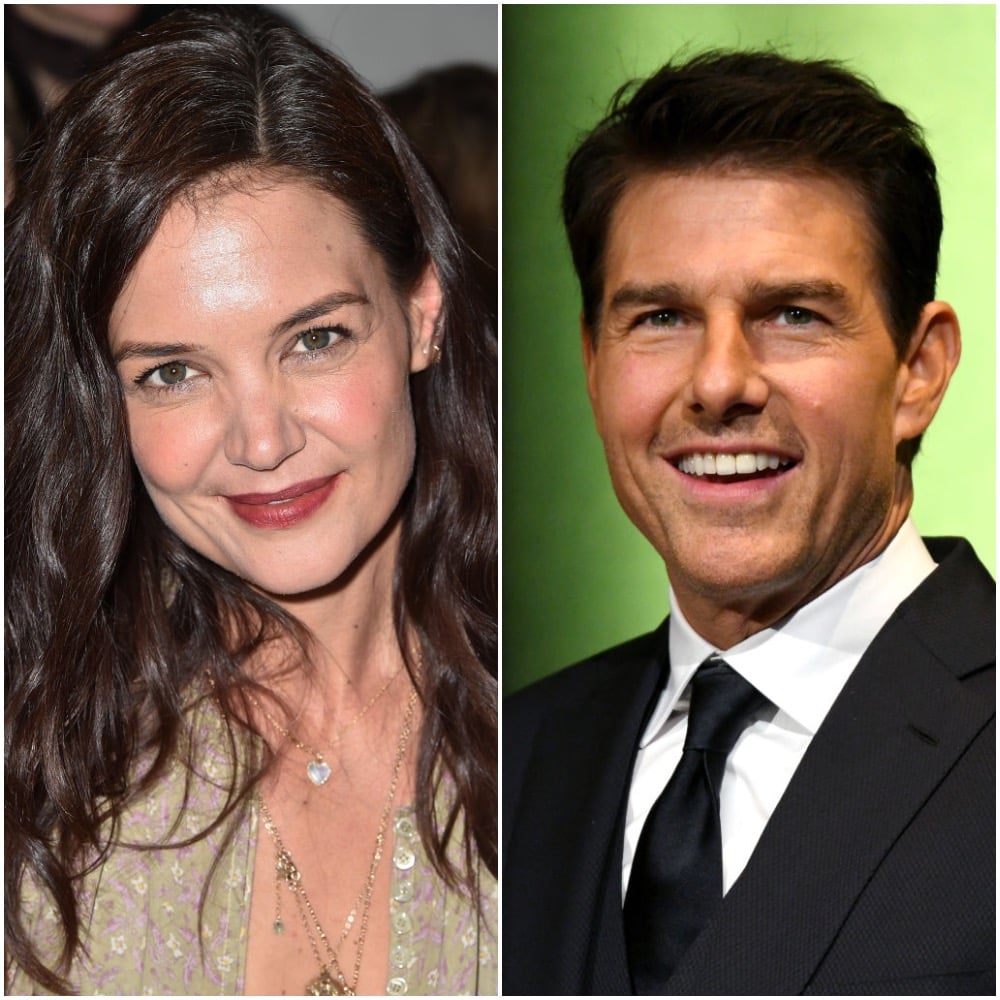 Katie Holmes' daughter is now 15
To mark the occasion, Holmes posted three photos of her daughter. The images are in black and white and appear to be from several different points in Suri's life. Captioning the image, Holmes wrote, "Happy 15th Birthday Sweetheart! I love you!!!!!!!! ❤️💕😘 I can't believe you are already 15!"
The post received over 100,000 likes, with many of Holmes' two million followers celebrating Suri in the comment section. "Hold up!!!! Suri is already 15????? Maaaannnn I'm old as hell!!!! Happy birthday to her," one person wrote while another said, "Happy Birthday, Suri! [You're] certainly becoming a beautiful young woman who looks just like her father and mother perfectly combined. Have a wonderful day. ❤️"
RELATED: Why Tom Cruise Is 'Not Allowed' To Have a Relationship With Daughter Suri
Suri's birthday comes in the middle of the coronavirus (COVID-19) pandemic, but it seems she still found a way to make the best of it. HollywoodLife reports that Suri spent the day with friends around New York, where she was photographed eating ice cream and later posing for photos holding a bouquet of flowers in her hands.
Suri Cruise generally lives a low-key life
Holmes and Cruise welcomed Suri almost a year after they got engaged and six months before they wed in November 2006. The pair remained together until June 2012, when Holmes filed for divorce, per The Hollywood Reporter.
Holmes has always been guarded about their home life, opting to keep the focus on herself and her career. But she did a rare interview discussing her daughter in 2020 when she told InStyle:
"I love her so much. My biggest goal has always been to nurture her into her individuality. To make sure she is 100 percent herself and strong, confident, and able. And to know it. She came out very strong—she's always been a strong personality. She'll pick an activity and work her butt off until she's really good at it. Then she's like, 'Okay, I'm going to try the next thing.' She's very focused and a hard worker."
She also discussed how much they used to be hounded by the media when Suri was younger, which could explain why she's so protective about their life. She confessed, "It was very intense. We were followed a lot when she was little. I just wanted her outside, so I would walk her around to find parks at, like, 6 in the morning when nobody would see us. But there's one video where I'm holding her—she was 2 at the time—and she starts waving at the cameras. She's pretty special."
It seems Holmes is getting more comfortable with letting the world into their life, possibly because Suri is growing older. If so, perhaps we'll hear more from her about that in the future then.