Katie Lee Doesn't Belong on Food Network: 'Her Cooking Skills Are Questionable'
Katie Lee is the co-host of The Kitchen, which airs on the Food Network. Inspired by top chef, Bobby Flay, she refers to him as her mentor and strives to match his cooking abilities. The outgoing personality also relates to Beyoncé, because like the famous diva, Lee claims that she always has "hot sauce in my …
Katie Lee is the co-host of The Kitchen, which airs on the Food Network. Inspired by top chef, Bobby Flay, she refers to him as her mentor and strives to match his cooking abilities. The outgoing personality also relates to Beyoncé, because like the famous diva, Lee claims that she always has "hot sauce in my bag, swag."
The current host of the Food Network's digital series "What Would Katie Eat: Home Edition" shares her favorite recipes with viewers. The show is well-received, but some people think that Lee shouldn't be on the popular food channel. Her cooking skills and choice of strange dishes have many questioning her abilities in the kitchen.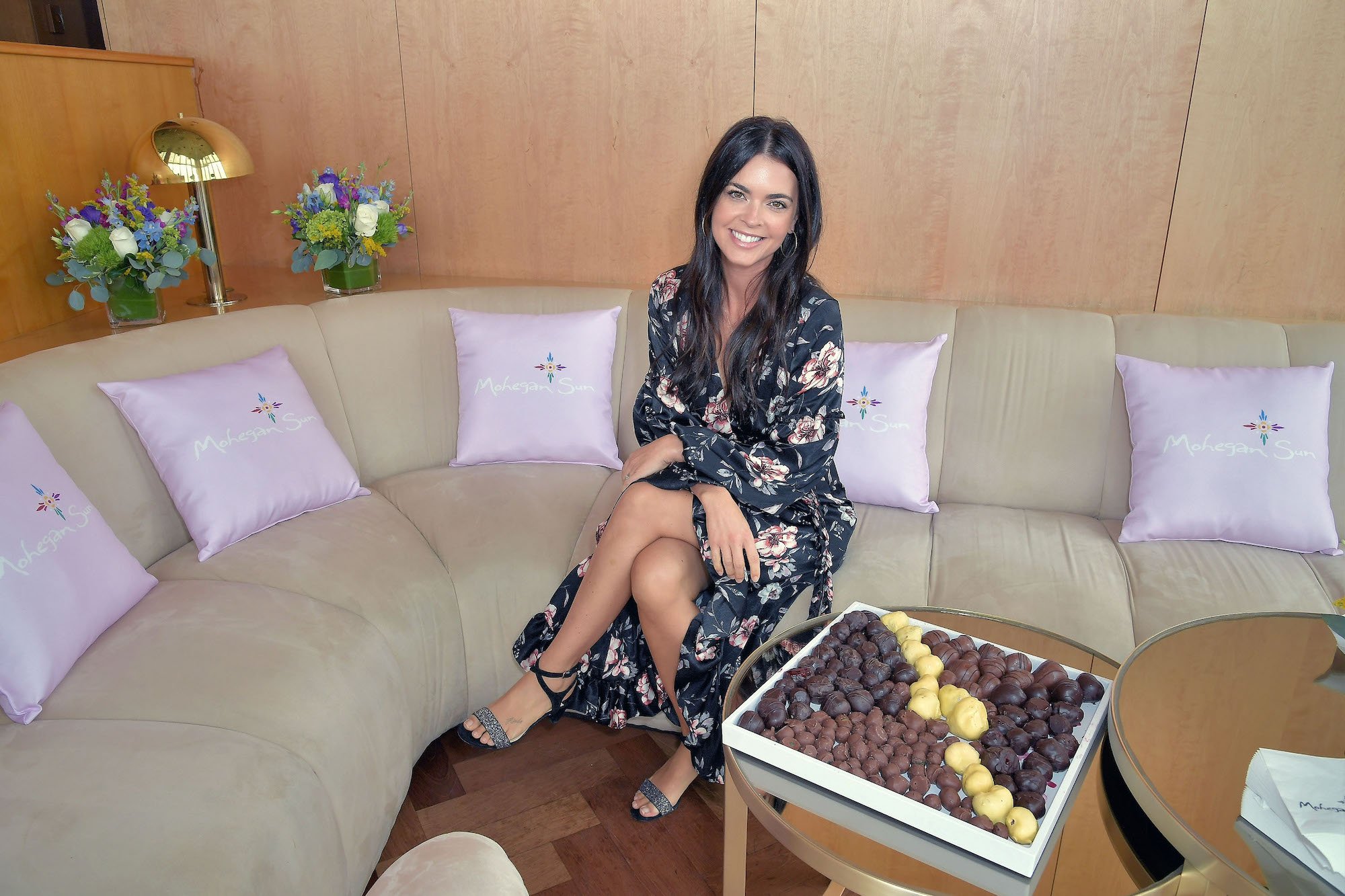 Who is Katie Lee?
The 38-year-old culinary expert from West Virginia is an accomplished food critic and author of two cookbooks. She was the host of the Bravo channel's first season of their hit series Top Chef. Lee has also appeared as a judge on the Food Network's Halloween Baking Championship and Iron Chef America. The busy co-host writes a weekly lifestyle column published in the Hamptons magazine entitled "Katie's Kitchen."
Once married to music legend Billy Joel, she and the Piano Man divorced in 2010 after five years of marriage. In 2018, the feisty chef married television producer Ryan Biegel, and the couple is expecting their first child this year, according to Delish.
Is Lee right for 'The Kitchen' talk show?
The Kitchen, which has been on the air since 2014, is currently in its 24th season. The talk show format joins top chefs who make the show entertaining with the on-screen chemistry they all share. Lee has been with The Kitchen since the first episode.
Recently, a thread popped up on Reddit discussing Lee and her bizarre choice of food. People seemed to agree that Lee didn't belong on the long-running show. They called out her strange use of carrots to make vegetarian hot dogs and putting watermelon on a meatless cheeseburger. Grinding up peanut butter Girl Scout cookies to use as a breading for chicken had viewers wondering what producers are thinking with the future mom's recipe ideas.
One viewer said, "I don't like idiocy parading around as new ideas." While another claimed, "I feel like Katie Lee is out of place on Food Network. Her cooking 'skills' are questionable at best, and she's devoid of any personality to be in front of the camera."
What fans are saying about Lee's role as co-host on 'The Kitchen'
Fans on the Reddit forum agreed that Lee was "devoid of any personality or emotion." They complained that "her monotonous voice puts me to sleep."
Viewers questioned her latest obsession with preparing vegetarian dishes, blaming it on her pregnancy. A viewer said, "I'm ok with putting out veggie options, but let's not make them gross."
A true hater of the show commented, "She is the reason I don't watch the Kitchen. I can't really explain why, but I can't stand her. She just seems so staged I think. Like all she wants is to get a little fame in any way that she can."
Why does the Food Network keep Lee around?
The Food Network is broadcast in more than 100 million homes around the country. Ratings are continually rising, and in 2015 The Kitchen was nominated for two Emmy awards. Over the years, the channel has made stars out of top chef celebrities such as Guy Fieri, Mario Batali, and Rachel Ray. According to The New York Times, the casting office receives approximately 2,000 audition tapes every year from chefs that want to make a name for themselves in the world of culinary television.
Network executives knew Lee had what it took to make it on the food channel. The New York Times said, "She doesn't come armed with any fancy degree or professional kitchen experience, but that may not matter in the end. More relevant is whether she's hungry and sparkly enough, and how adept she is at chatting amiably as she sautés."