Katie Lee from the Food Network Dishes About Her New Cooking Obsession
Food Nework host and chef Katie Lee has a new kitchen obsession.
Food Network host and chef Katie Lee has a new cooking toy that she simply can't get enough of, she recently told Showbiz Cheat Sheet.
The fun-loving cookbook author has discovered a new way to cook just about anything in an oven that could have been designed by the creators of The Jetsons. She dished about how easy it is to prepare a mouth-watering summer meal for two or food for a huge shindig using the WLabs™ Smart Oven.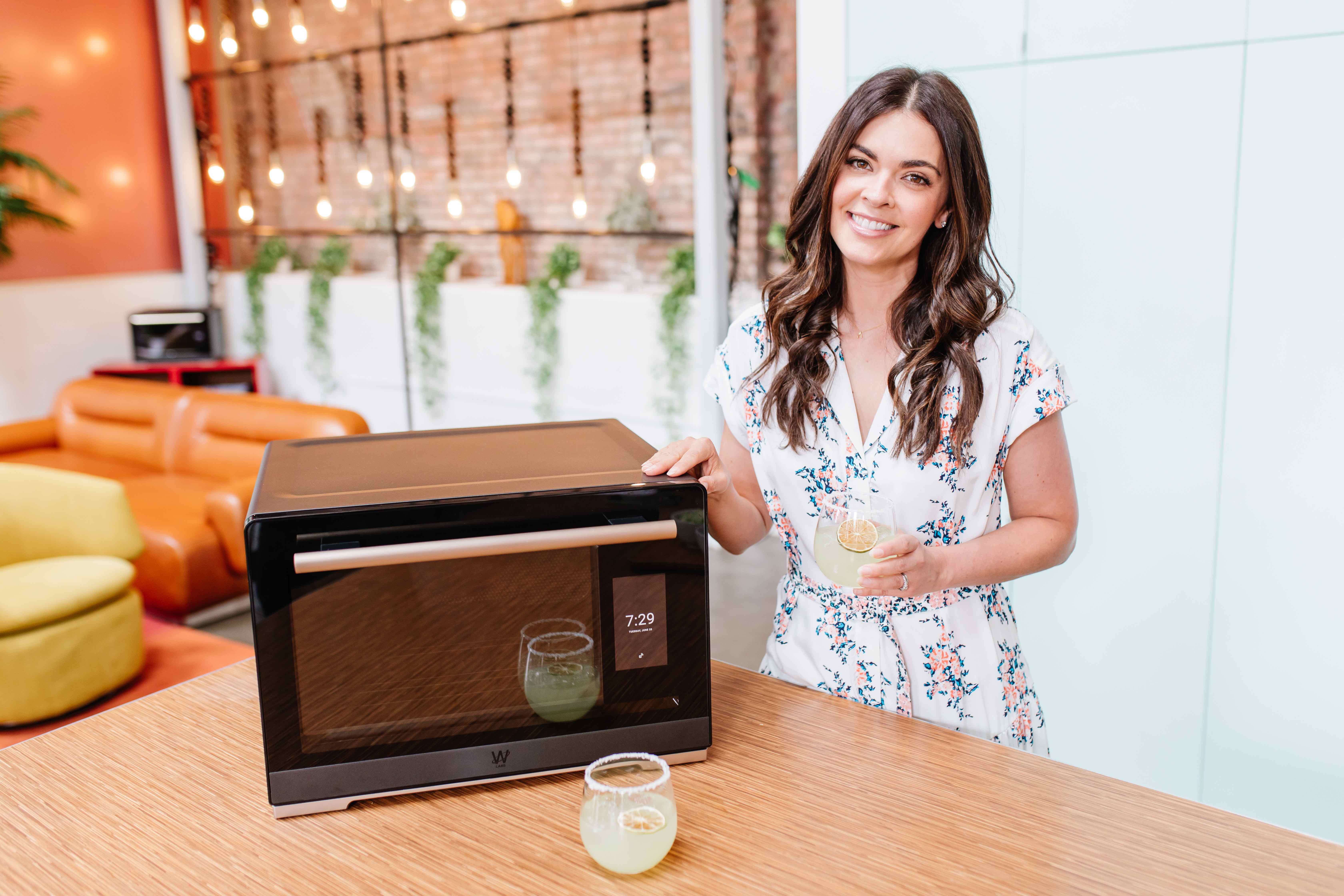 "Let me tell you, I am obsessed," Lee said. "I have been using this oven almost every day. I was skeptical because I'm not an appliance person, or gadgets or gizmos." She also added that she likes to keep her kitchen simple to maximize the minimal amount of workspace.
This oven replaces her microwave and toaster oven
Lee takes her appliances very seriously, which means she has to truly love a new gadget to make it a permanent fixture. "I have to really love something in order to commit it to my kitchen real estate," she said.
But once she and her husband unboxed the oven and started to play with it, they knew what needed to be done. "My husband immediately unplugged the toaster, unplugged the microwave and put them in a closet," she said. "The oven has taken their spot."
The oven fits nicely on most countertops. "I expected it to be bigger because I knew you could fit a whole chicken in it," she said. "It's compact and attractive so it goes right on the kitchen counter and then it has all these different features."
The features allow you to cook just about every way
One of the more innovative aspects of the oven is the intuitive cooking feature. "The air fryer is one of my favorites," Lee said. "That's my go-to because I love anything fried. But I don't like what it does to my body or my kitchen clean up."
She also loves the bake feature because it acts as a second oven. The oven also has a dehydrator, which Lee used for her honeydew margarita lime garnish. "You can make fruit snacks in it or garnishes," she remarked.
Plus, the oven has a futuristic feature. "You can put your food in it, close the door and on the screen, it will come up and say, 'chicken breast,'" she said. "The other day we made sweet potato fries and it came up on the screen, 'frozen sweet potato fries.' Then you just press the button and it knows how long to cook them." The oven also keeps food warm until it is ready to be served.
The oven is ideal for any occasion
This oven is great for novice chefs, experts, and ideal for every occasion, Lee added. She suggests creating a list and to plan ahead. Plus, add those special touches. "Make that dehydrated fruit garnish," she said. "That's something you can do days in advance of your party."
She also likes to serve a fried dish too. "During cocktail hour," she suggested. Lee has a killer recipe for coconut fried shrimp she creates using the air fryer feature. "That's a way to have a nice crunchy, crispy, salty moment with your cocktail." She is a big fan of tequila drinks too because they set the stage for having fun.
Later in the year, Lee says the smart oven is the perfect partner for holiday entertaining too. For example, "On Thanksgiving I like to cook an additional turkey breast," Lee said. "I think this would be perfect. You could do boneless or bone-in turkey breast in your oven." She adds the oven is also ideal for side dishes that need to be baked.