Why Did Bravo Fire Katie Rost From 'Real Housewives of Potomac?'
Real Housewives of Potomac star Katie Rost has not been an official Housewife since Season 1 although she does continue to make appearances on the reality television show. The main talk of the season surrounds Ashley Darby's husband, Michael, and his sexual assault allegations where a cameraman accused him of inappropriately touching his butt.
Even though a court dismissed the case due to insufficient evidence, all the RHOP ladies except Monique Samuels still believe Michael is guilty and hiding his attraction to men. Rost can't resist getting involved in the drama, as she has talked about the situation multiple times.
However, she claims she can't go in-depth because Bravo fired her. Why is Rost no longer a regular Housewife? Keep reading to find out.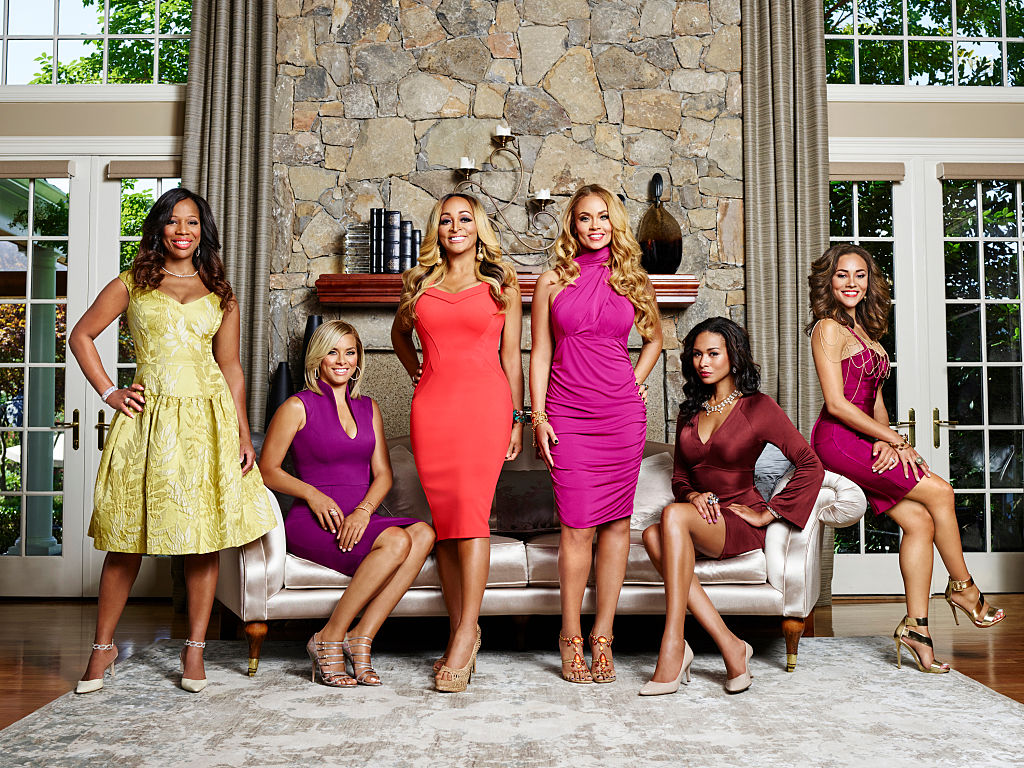 'Real Housewives of Potomac' Katie Rost
Born and raised in Potomac, Rost has a very wealthy family and grew up attending the best schools to be a doctor or lawyer, something her parents wanted for her. However, Rost moved to New York to follow her dreams of becoming a successful model.
In 2009, Vogue Magazine's editor, Anna Wintour, asked Rost to join The Vogue 100 List which consists of women from around the country who are arbiters of style. She then married her college sweetheart, James Orsini and they welcomed a son together, James.
Two years later, she gave birth to a set of twins, Kathryn and Renee. Unfortunately, her marriage didn't work out, so she moved back to Potomac with her children to raise them "properly." The single mother-of-three met Andrew Martin, an investment executive, and the two immediately hit it off and became engaged after a year of dating.
However, Rost revealed at the Real Housewives of Potomac reunion that she and Martin parted ways. She then moved on to a man named Jacob, who people speculated fathered her fourth pregnancy before she lost the baby. At the end of February 2019, she began dating a man named Jesse, and he proposed five months later with a unique heirloom ring.
In addition to raising her children, she currently runs the Ronald F. Rost Charitable Foundation with her mother in honor of her dad who passed away in 2000.
Katie Rost fired from 'Real Housewives of Potomac'
After Season 1, Bravo fired Rost from the franchise as a regular cast member. In a now-deleted tweet, she mentioned they parted ways because her storyline wasn't "exciting" enough. However, she has come back in appeared in several episodes after that, especially in Season 4.
For example, she attended the New Orleans trip and had a hoedown on her farm. She will also join the RHOP ladies on a vacation to the Cayman Islands in the next episode. The central drama in Season 4 revolves around Michael Darby's sexual assault allegations, and Rost wasted no time involving herself.
On Episode 13, she told the ladies a bizarre interaction her then-boyfriend, Jacob, had with Darby where he allegedly demanded, "When I call you, make sure you pick up on your private phone." Jacob then repeated the story himself, but it sounded a bit different.
Nonetheless, she still believes Darby did assault the cameraman. She sounded off on Twitter, calling Bravo "messy" by releasing edited unseen footage of the interaction between Darby and the cameraman.
She also called the production company out for "teasing" footage about the "felony," but said she couldn't discuss the situation further because they fired her. Nonetheless, she will make an appearance at the Real Housewives of Potomac reunion to confront Ashley Darby.
Watch Real Housewives of Potomac Sundays at 8 P.M. EST on Bravo!