What Is Katt Williams' Net Worth Now After His Employees Stole Millions of Dollars From Him?
Katt Williams once said in his Priceless: Afterlife comedy special, "I ain't saying you can't trust nobody, I'm just saying can't nobody be trusted." The point of that saying was driven home when Williams discovered the ultimate betrayal from the people closest to him. And it's a betrayal that cost him both millions of dollars and personal friendships along the way.
What is Katt Williams' current net worth?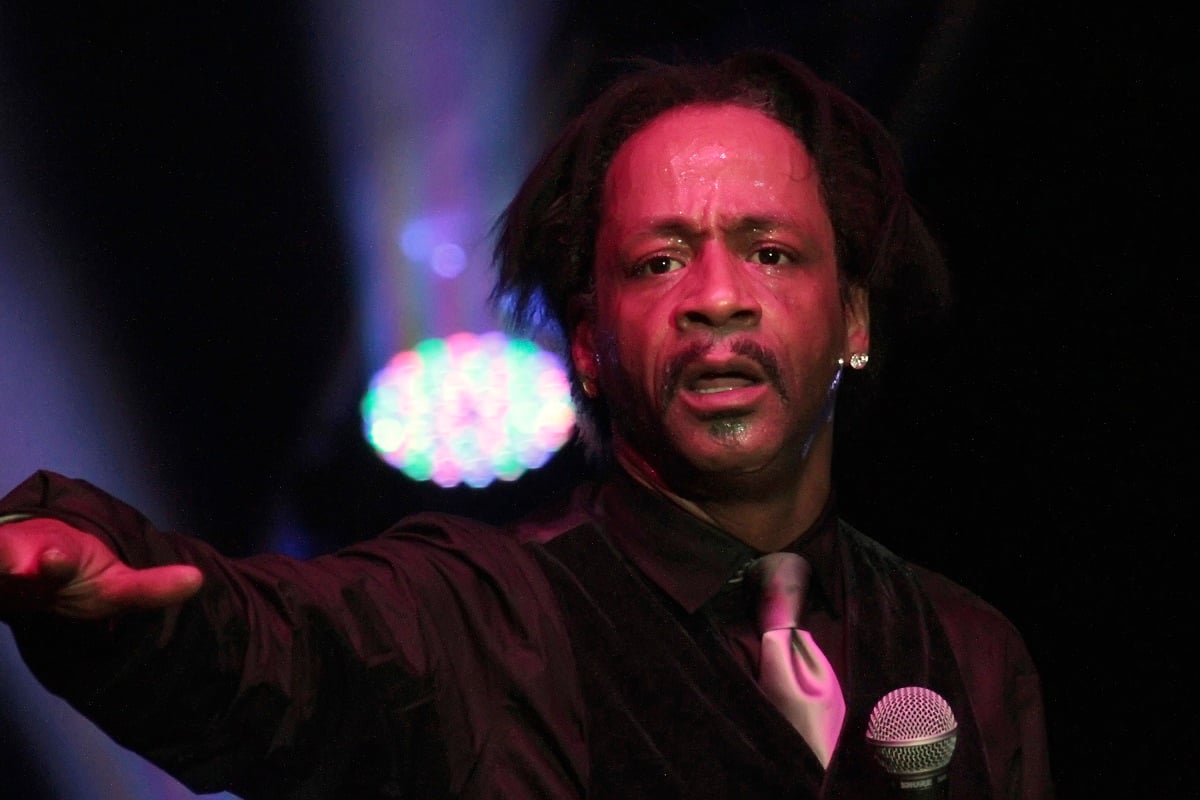 Katt Williams has occasionally boasted about just how much he makes off of his comedy. In an old interview with Frank and Wanda in The Morning, he claimed his comedy special, Pimp Chronicles, sold 2.4 million tickets. That amount of tickets sold would've boosted his net worth considerably, especially when added to the money he'd been making throughout his career.
But skeptics debated whether or not Williams' claims were true. Both Kevin Hart and The Breakfast Club's Charlamagne doubted his alleged ticket sales.
"That's more than Beyonce and Justin Timberlake combined," Hart once said about Williams' claim. "I am sitting on 1.3 million tickets sold….There is nobody close to me in ticket sales in comedy. Worldwide, I am on par with the likes of your Bruno Mars, your Jay-Z and Beyonce. I'm up there with those people. So, in comedy, it's unheard of to get those numbers. To throw out numbers like 2.4 million is ridiculous."
In an interview with Howard Stern, it was revealed that Williams' was once the second highest-grossing comedian. At that time back in 2006, he was reported to be only behind comedy legend Larry King. Whatever he was worth at his peak, Celebrity Net Worth reports Katt Williams' current net worth is now $1.5 million.
Part of the reason this might be the case was due to the many celebrity scandals and legal issues Williams has been involved in over the years.
One of those scandals saw the Emmy-Winner lose tens of millions of dollars, and the robbers were allegedly people he trusted the most.
How Katt Williams' own Employees tried to Blackmail him for millions of dollars
According to Complex, Williams once claimed that his own employees secretly stole $59 million from the comedian. And he told sports podcaster Jemele Hill that the experience led him to not trust other people.
The revelation came when the U.S Department of Justice was investigating an embezzlement case. The Department of Justice realized that Williams' former employees stole $59 million from him when looking into the comedian's finances.
"In my search for who was the enemy that was causing all these things to repeatedly happen to me over and over again when they shouldn't, we uncovered that it was actually my people that was involved," Williams said. "We didn't really know that until the Department of Justice started indicting these people for the embezzlement of $59 million from Katt Williams."
He claimed he had $14 million in the bank which was all gone due to the embezzlement.
When Williams fired the people who stole from him, they allegedly tried to blackmail him for more money. Because the case was still ongoing, there were only a few details about the situation he could discuss. At the time he revealed this information, he was already involved in this case for six years.
Why Katt Williams has never been on a Forbes list
Being on a Forbes list usually means that someone is bringing in a noteworthy amount of money. Celebrities who are often the highest earners in their field not only make it once but occasionally several times. Actors like Dwayne Johnson or Tom Cruise often fall into this category. Kevin Hart has also appeared on Forbes list as the number one highest earning standup comic.
Hart asserted that if Williams was worth as much as he said he was, he would've appeared on the list as well.
"There's a Forbes list every year that comes out," Hart said. "Go back to 2007, go back to 2006, Katt Williams has never been on it. Go back to my last five years in comedy. I have one year where I got number one, this year I'll be number one again, I have one year where I was number three. The other years I'm number six and number seven. These lists are researchable."
Hart also claimed that Williams doesn't own any of his specials, further challenging Williams' economic status.
However, according to Comedy Hype, Williams retorted that he does own all of his content. And him owning his content is the reason why he's secretly not on any Forbes lists.
"First, because they ask the owner how much money they make. I been under IRS investigation," Williams said.
The comedian claimed that whenever he was asked how much money he made, Williams would say he's not making anything to protect himself from the IRS. Hart hasn't yet responded to these comments.