'Katy Keene': Will The 'Riverdale' Spinoff Stream on Netflix?
For fans of The CW's shows, having Netflix is a dream. Due to a major licensing deal inked between Netflix and The CW, all of the most recent seasons of network's shows were put on the streaming giant shortly after wrapping. Will one of The CW's newest shows, Katy Keene, stream on Netflix?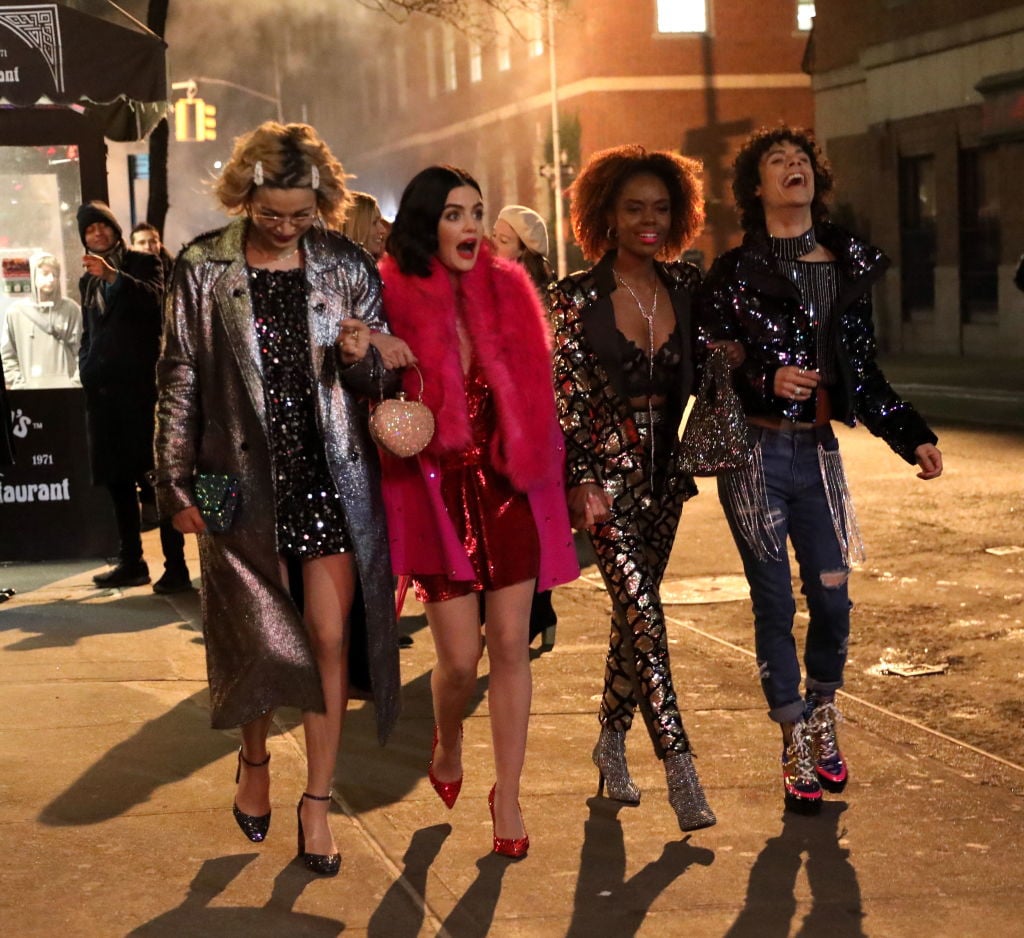 What's 'Katy Keene' about and who stars in it?
Katy Keene is the first spinoff of The CW's Archie Comics series, Riverdale. The show may be the first Riverdale spinoff, it is not the first series to join Riverdale in this same universe. Netflix's Chilling Adventures of Sabrina was initially supposed to be a companion series to Riverdale at The CW before plans changed. Despite this, the shows still share the same continuity.
Katy Keene takes place several years after Riverdale and connects to the show through Ashleigh Murray's Josie McCoy. Keene also appeared in a Riverdale episode, as he is friends with Veronica Lodge (Camilla Mendes).
According to The CW's official description of the series, the show follows "the lives and loves of four iconic Archie Comics characters — fashion legend-to-be Katy Keene (Lucy Hale), singer/songwriter McCoy, performer Jorge Lopez/Ginger (Jonny Beauchamp), and 'It Girl' Pepper Smith (Julia Chan) — as they chase their twenty-something dreams in New York City, together." 
'Katy Keene' will be on this streaming service
In 2019, it was announced that the deal between The CW and Netflix had expired and shows premiering in the 2019-2020 television season and beyond would find new streaming homes.
Many thought that the deal ending was a huge blow for The CW's shows, as many of them like Riverdale, Black Lightning, and All-American found huge, new audiences on the platform.
All of The CW's new shows will likely stream on a streaming service that it has a connection to — either ViacomCBS' CBS All Access or WarnerMedia's HBO Max. Later in 2019, the announcement was made that HBO Max would be the streaming home of Katy Keene and Batwoman. The network's latest new show, Nancy Drew will be on CBS All Access.
All three shows are currently airing their first seasons on The CW.