How Much Does Katy Perry Get Paid to Judge 'American Idol'?
In 2018, ABC revived the hit singing competition American Idol, which had run on Fox for 14 years before the network canceled the show. But with a fresh new primtetime slot came some fresh new faces, including three brand new judges: Luke Bryan, Lionel Richie, and Katy Perry. But depending on the judge's contract, not all judges are paid the same. So how much does Perry make to be on the show?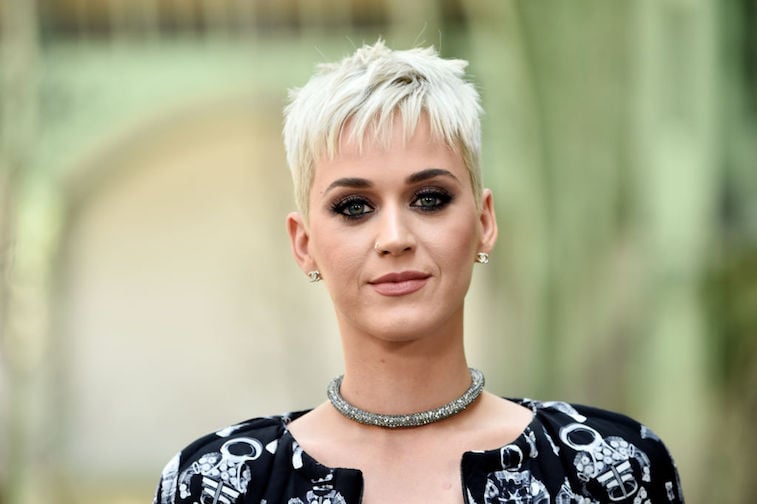 'American Idol' was rebooted back in early 2018
American Idol was easily one of the most popular shows in the 2000s. The show premiered in 2002 and has developed some incredibly successful artists such as Kelly Clarkson, Carrie Underwood, and Jennifer Hudson. It became wildly popular and featured mentorships and performances by some of the world's most successful artists. And when it first ended on Fox in 2016, people were sad to see it go. But ABC quickly won the rights for an American Idol reboot, and by 2018, the show was back on the air. But it was on a brand new network, so it got a nice facelift — including three brand new judges.
Ryan Seacrest returned as the show's host, but the judges were all different
When ABC announced it would be picking up the show, there were two immediate questions: Who would be the new hosts? And would Ryan Seacrest return? Seacrest quickly became the face of the show and hosted it for its entire 14-year duration. So when news broke he was coming back, viewers were relieved that at least one thing from the old show would still be the same. ABC wanted to give Seacrest a significant pay cut, but according to reports, the network settled with him on a $15 million per season salary, which is what he was making when the show was on Fox.  
Katy Perry gets paid a whopping $25 million per season for 'Idol'
When it comes to hiring the best of the best, ABC didn't skimp on hiring mega star Katy Perry to be one of the show's three judges. Perry reportedly wanted to join the show but would only do so for the right price. After all, it is a big commitment that easily takes some time away from one's independent career. Perry wouldn't settle for less than $25 million per season, and Page Six reported that ABC Network CEO Ben Sherwood signed off on the unbelievable deal because he knew she would appeal to younger audiences.
She makes nearly $20 million more than the other judges  
With Perry receiving such a high paycheck, there wasn't much room in the budget for other judges Lionel Richie and Luke Bryan. The two men are reportedly making $7 million per season each. While that's still a significant amount of money, it's nothing compared to what Perry is taking home. But the three judges do appear to vibe well on the show, and it doesn't seem like there are any hard feelings. Let's just hope it stays that way.
Check out The Cheat Sheet on Facebook!