Katy Perry Called the First 6 Weeks After Her Daughter Daisy's Birth a 'Roller Coaster'
Katy Perry has been having quite a time since becoming a mother last August. She and her fiance, Orlando Bloom, have been working together to raise their newborn daughter, Daisy, and she's had her fair share of challenges thus far.
Perry noted that the first six weeks of motherhood were especially challenging, calling them a "roller coaster." Luckily Bloom and a few of her famous friends have made the time easier for Perry.
Katy Perry says the first 6 weeks after her child's birth was a roller coaster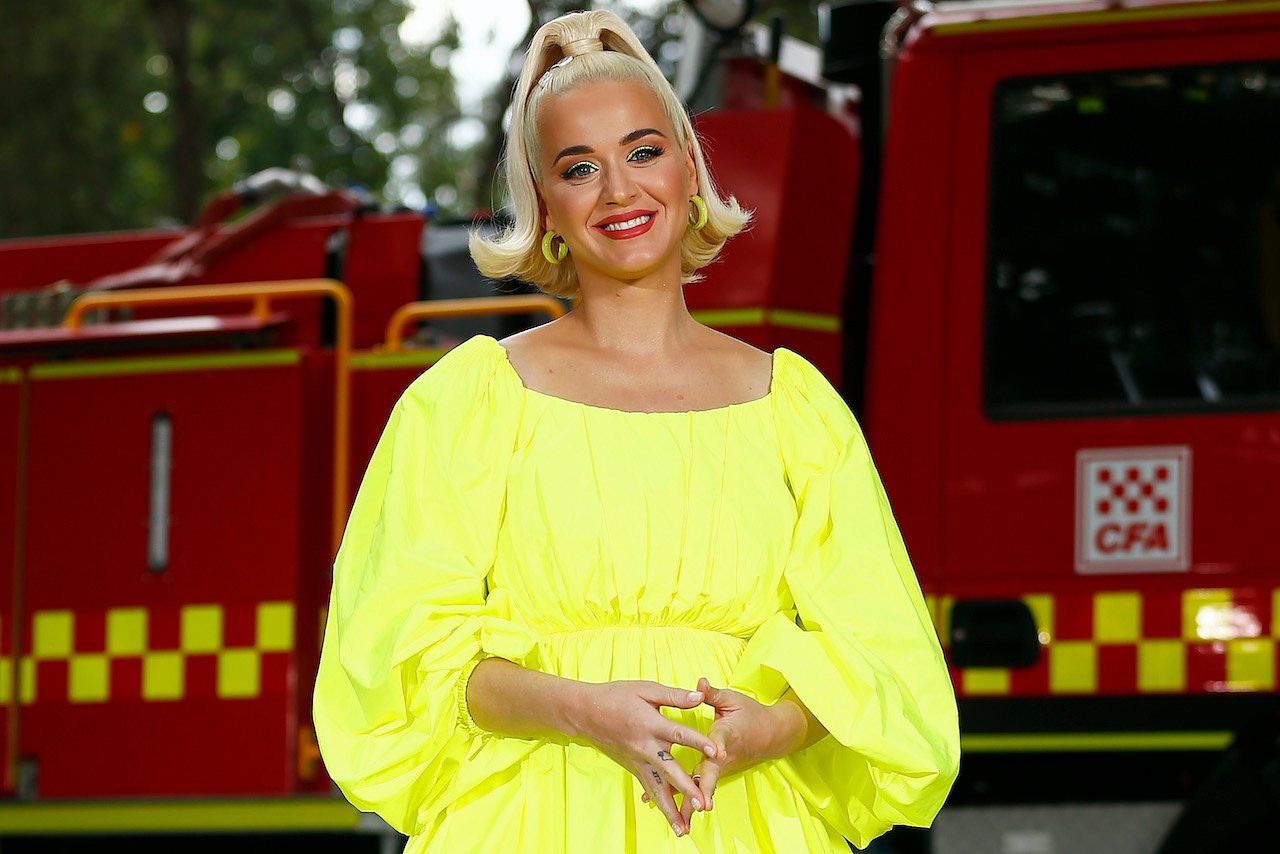 Perry shared her thoughts about motherhood during a recent interview with Jimmy Kimmel. 
"What I will tell you is nobody talks about the first six weeks after you have the baby, oh my God!" Perry shouted. "That's wild, what a roller coaster!"
She released an album while having her daughter 
Perry had the unique challenge of releasing her fifth album, Smile, in the midst of birthing her daughter Daisy. The experience was drastically different from other album releases she'd done in the past.
"I had my fifth album coming out, … and every other album cycle there'd be some kind of celebration or party or dinner, whatever," Perry said. "But this time, I was giving birth to the greatest gift of all, for me, and then my album came out the next day and I was in the hospital and I could not wipe my own butt."
Orlando Bloom was very helpful throughout the process
Despite the challenges she's faced, Perry is grateful she decided to become a mother.
"It's the best decision I ever made in my entire life," Perry said.
Perry's fiance Bloom already has a child from a previous relationship, so his experience proved beneficial during the process.

"I have family and support and I've got an incredible fiance who has done this before, he has a 10-year-old son," Perry said. "So as much as I was a little bit like, 'I don't need to hear all those stories, they actually helped. They're like, 'Oh, you've had a run at this, you know how to do this,' so he's been amazing, incredible, and we're so in love and we're so grateful."
Taylor Swift sent her a personalized baby gift 
Perry has also been getting a ton of support from some of her celebrity friends, including Taylor Swift. She revealed that Swift sent her an embroidered baby blanket as a gift. 
"She sure did, yeah," Perry said. "Yeah, it was amazing, it was very, very thoughtful. There's like little inscription and everything, she's very sweet."
Even though she appreciates the gifts from her famous friends, Perry assured that she doesn't need lavish gifts in order to feel supported. 
"I don't know, I mean look—all you need is love, and you know, a roof over your head, and some milk, and some diapers," Perry said. "That's really all you need. All the rest, you know, you don't really need any of it."