Katy Perry Doesn't Mind Waiting For the Birth of Her Daughter
Despite the impact the coronavirus (COVID-19) has had on the entertainment industry, American Idol is continuing on with this season. That means Katy Perry, who is expecting her first child with her fiancé Orlando Bloom, will be biding her time working from home until their daughter arrives — and Perry says she's OK with that!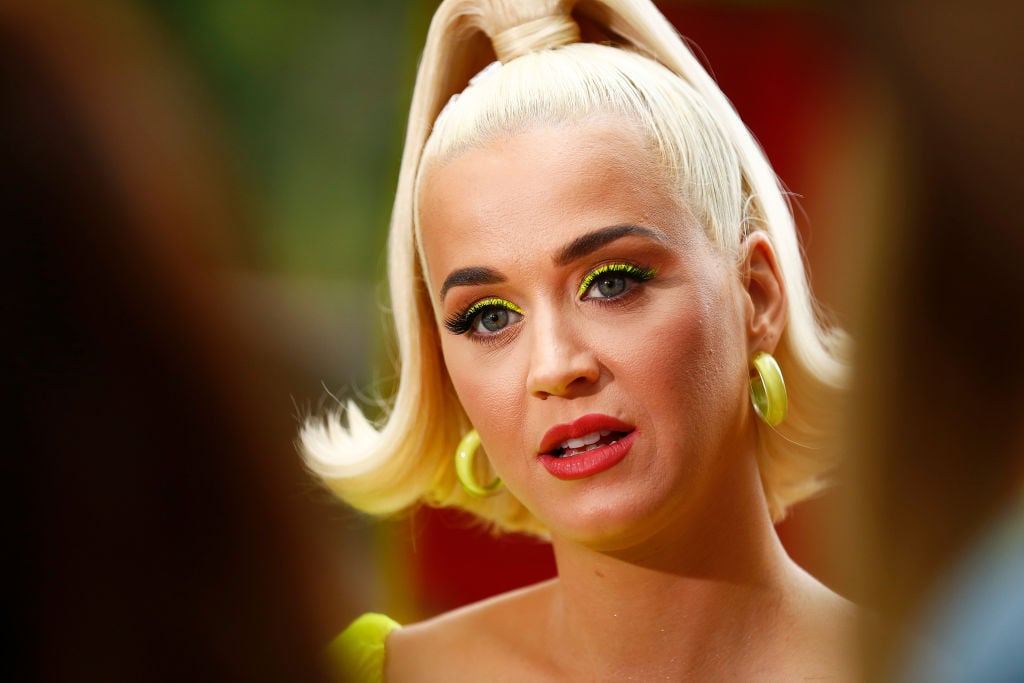 Imagine 'American Idol' but during a pandemic 
American Idol's producers had to spend a significant amount of time and money figuring out how to continue with the rest of this season. "It would not have been OK to pat the singers on the back for making it through Hollywood Week, the showcase and auditions, and then just call [the rest of the season] off," American Idol's showrunner and executive producer Trish Kinane told Billboard.
So, they traveled across the country to create in-home studios worthy of an American Idol performance and, more importantly — America's vote. 
Katy Perry is grateful to have a summer due date
Perry's pregnancy is going well, but she's happy that the baby won't be coming any time soon. "I'm doing very well, all things considered," Perry told Extra over Zoom call. "There's a lot to think of. I'm grateful that I'm not giving birth tomorrow. It's a one-day-at-a-time situation, always being open to the unknown and exploring options."
Perry also discussed how grateful she was for the change of pace the pandemic has brought to her life. "Even though I can get highly annoyed by being quarantined with my family in close quarters, I'm used to jet-setting around and being really busy," she said. "Now, I feel we've laid a new foundation within our family; there's a bond that's even stronger." 
Despite having a few "horrible days" peppered throughout her quarantine experience, Perry is happy to be spending more time at home. "I believe when we look back at this, for myself, it will be this beautiful bond that we created." 
How Katy Perry is spending her quarantine
In a Facebook Live before American Idol aired the live performances from the Top 20, Perry answered a few fan questions related to her pregnancy, plans for a future album, and what's been going on during her quarantine.
"I think, in a weird way, being on lockdown has forced me to slow down—which is probably, in turn, really good while I'm growing a child," Perry said after explaining that she has been staying with family. "It's forced me to find even more balance. Because, when I have a child, I will still be at home, basically, and I'm not used to that."
Perry said one of the best parts about being quarantined is the balance she has been able to achieve. "I'm always mindful and connected, but like, [I've been] making [prayer] a priority when I wake up and before I go to sleep." She is also enjoying the 6:30 p.m. dinner time that being quarantined with her 3- and 6-year-old nieces demands! "Having the routine of eating together at a dinner table with family and not having any phones there—that's been really beautiful."
Perry is expecting the arrival of her daughter sometime this summer. She remains hopeful that we will get through this pandemic and come out "stronger because of it." 
Related: 'American Idol': Will the Audition Process for Next Season Be Impacted By the Coronavirus (COVID-19)?