Katy Perry Dropped Subtle Hints About Her Daughter's Cute Name Months Before Giving Birth
Katy Perry and Orlando Bloom just welcomed their first child together and gave the newborn the sweetest name ever: Daisy Dove Bloom. While this is the first time we're hearing of the couple's baby name pick, it turns out Perry teased her daughter's precious moniker months ago, and we just never noticed.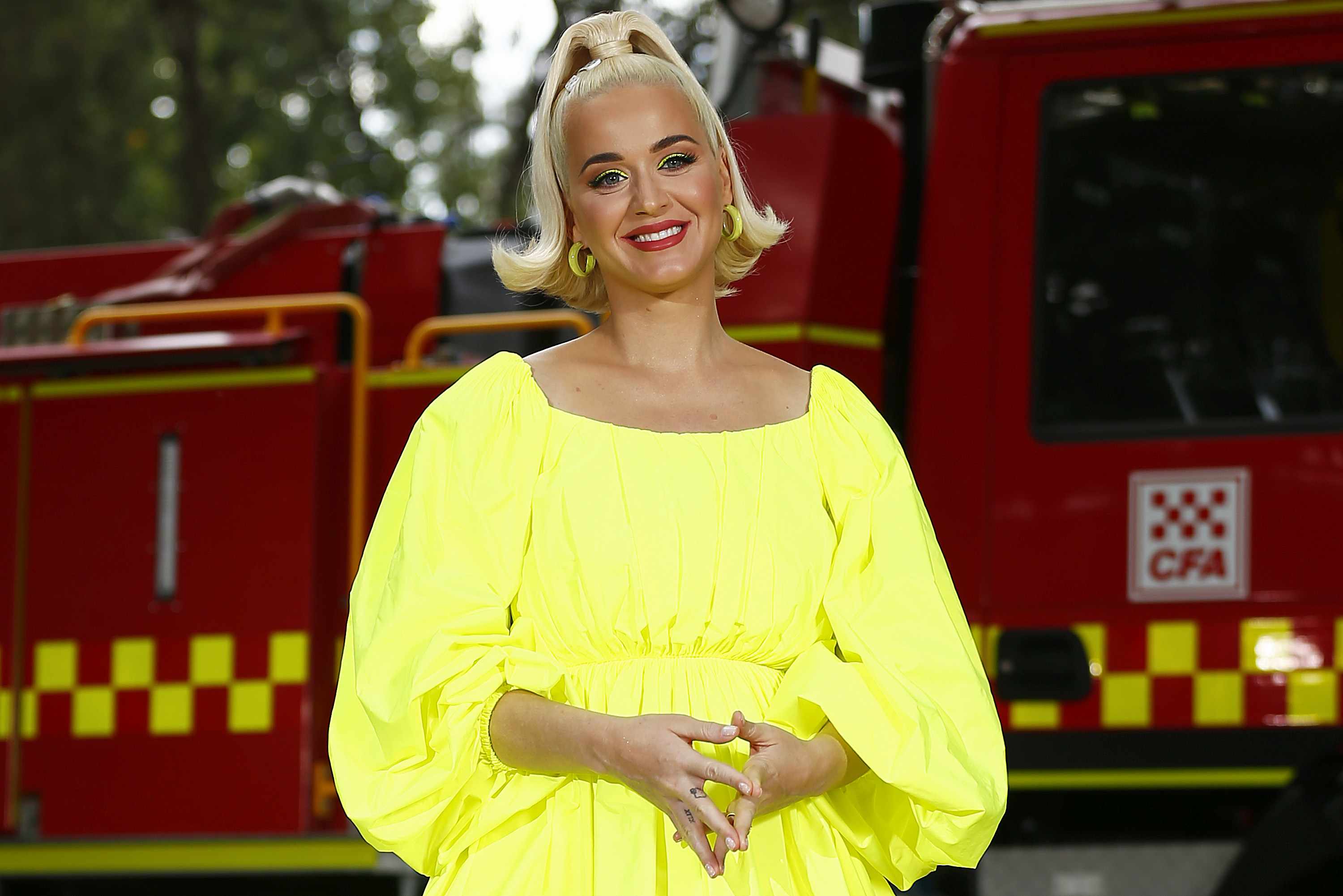 Katy Perry just gave birth to a baby girl
On Aug. 26, the charity UNICEF, which Bloom and Perry are Goodwill Ambassadors of, broke the news that the engaged pair welcomed their first child together.
The organization shared a black-and-white photo of the new parents holding their baby's hand, announcing the arrival of Daisy Dove Bloom (also, check out Perry's cute daisy nail art).
"We are floating with love and wonder from the safe and healthy arrival of our daughter," the statement read. "But we know we're the lucky ones and not everyone can have a birthing experience as peaceful as ours was. Communities around the world are still experiencing a shortage of healthcare workers and every eleven seconds a pregnant woman or newborn dies, mostly from preventable causes. Since COVID-19, many more newborn lives are at risk because of a greater lack of access to water, soap, vaccines and medicines that prevent diseases. As parents to a newborn, this breaks our hearts, as we empathize with struggling parents now more than ever."
The clues Katy Perry was set to pick a floral name were always there
Though Perry and Bloom's newborn daughter's name was just officially revealed, it turns out the singer teased the precious moniker months ago without anyone noticing.
The singer first dropped a hint she was going with a floral name for her daughter back in May when she released the lead single, 'Daisies,' from her current album, Smile.
At the time, Perry was also posting daisy-themed content to her Instagram, which everyone thought was just a reference to her new song.
Two months later, the "Teenage Dream" singer admitted to liking X Factor star Fleur East's name — with Fleur meaning flower in French — while appearing on Hits Radio Breakfast.
"It's actually really beautiful. Legit, it may go on the list. I'm going to text [Orlando] right now," she said.
On top of that, Perry was recently asked if she'd consider naming her baby after either "Daisies" or "Harleys in Hawaii" — two songs from her new album. "I've never thought of Harley…ever! Wow! Harley is a great name! Harley Bloom," she exclaimed. "Hold on…excuse me, I'm writing it down."
Since Perry side-stepped "Daisies," it seems that was a clear sign she was already set on the floral moniker, which ultimately went over our heads.
Perry reportedly considered naming her daughter after one special person
Before Perry began dropping hints about her daughter's potential name, insiders claimed that she had picked out monikers that would honor the memory of her beloved grandmother.
Per the Naughty But Nice With Rob podcast, an insider reported that the singer planned "to name her [daughter] Pearl or Hudson or Ann," after her late grandmother, Ann Pearl Hudson, who recently passed away.
"It was Katy's grandmother that made Katy the woman and the fighter that she is today," said the source, "Katy believes that it is no coincidence that as her granny's soul leaves the earth, another soul arrives."
Even though Perry and Bloom ended up going in a different direction with their baby's name, it's likely the little girl's adorable moniker still honors the singer's grandmother's memory in a meaningful way.