Katy Perry Got Some Unusual Baby Gifts From Fellow 'American Idol' Judges Lionel Richie and Luke Bryan
Katy Perry has been getting a ton of support from her famous friends since giving birth to her baby girl, Daisy. Last August, the Grammy-nominated singer welcomed her daughter with her fiance, Orlando Bloom, and she's been getting a bunch of gifts from celebrities in her circle. 
Although she's gotten baby gifts from a number of people, the ones she got from her American Idol co-judges Lionel Richie and Luke Bryan are particularly memorable. She's even gotten a personalized gift from Taylor Swift, a close friend of hers.  
Katy Perry got baby gifts from 'American Idol' judges Lionel Richie and Luke Bryan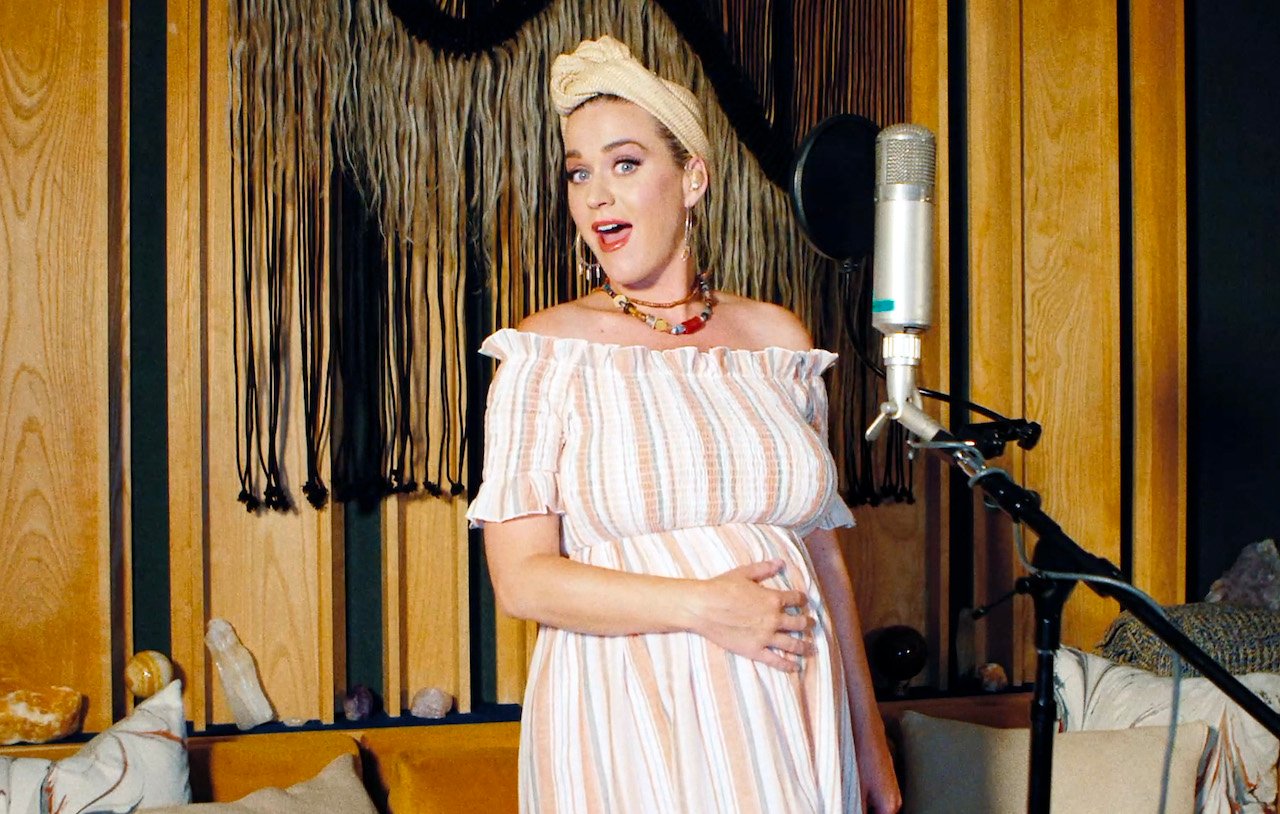 Perry joked about Richie and Bryan's baby gifts during a recent appearance on Jimmy Kimmel Live.
"They were both—Lionel and Luke gave very Lionel and Luke gifts," Perry said. 
Although Richie's gifts are practical, Bryan's gifts will likely not be usable for some time. 
"Lionel gave her a nice robe, and then a bottle of champagne for mom and dad," Perry said. "And then Luke gave her a pink tractor and a "Daisy" BB gun."
Perry appreciates the thoughtfulness and authenticity of the gifts Richie and Bryan provided. 
"Look, us judges, we stay true to who we are," Perry said. 
She also got a personalized baby gift from Taylor Swift
Earlier in the same interview, Perry revealed that Swift has also sent her a baby gift. Swift gave Perry a custom-embroidered baby blanket, and the blanket was apparently hand-stitched by Swift herself.  
"She sure did, yeah," Perry said. "Yeah, it was amazing, it was very, very thoughtful. There's like little inscription and everything, she's very sweet."
Kimmel expressed doubts about whether or not Swift actually embroidered the blanket, but Perry has faith in Swift. 
"How do you know for sure she did that herself?" Kimmel asked. "Isn't she recording like 11 albums a year, how is that possible?"
"I didn't know that then," Perry said. "But I think, you know, I don't know. I mean, she did. I take her for her word, I think."
Katy Perry doesn't care for lavish baby gifts 
Even though Perry has been getting gifts from her famous friends, she's not getting too caught up in materialism. All she cares about is getting the essentials her family needs.
"I don't know, I mean look—all you need is love, and you know, a roof over your head, and some milk, and some diapers," Perry said. "That's really all you need. All the rest, you know, you don't really need any of it." 
Perry's fiance, Bloom, has been particularly helpful in the months following her daughter's birth.
"I have family and support and I've got an incredible fiance who has done this before, he has a 10-year-old son," Perry said. "So as much as I was a little bit like, 'I don't need to hear all those stories, they actually helped. They're like, 'Oh, you've had a run at this, you know how to do this,' so he's been amazing, incredible, and we're so in love and we're so grateful."