Katy Perry Once Waited in Line for Over an Hour Just to Eat Taco Bell
Celebrities are more like us than you think. Even though they can afford dishing out thousands of dollars on five-course meals and live-in chefs, many A-listers find themselves hitting up fast-food restaurants to fulfill their cravings.
While they have their own fast-food fares they like to indulge in, a handful of stars are big fans of Taco Bell — including Katy Perry, who waited in line for over an hour to get her hands on the beloved Tex-Mex food.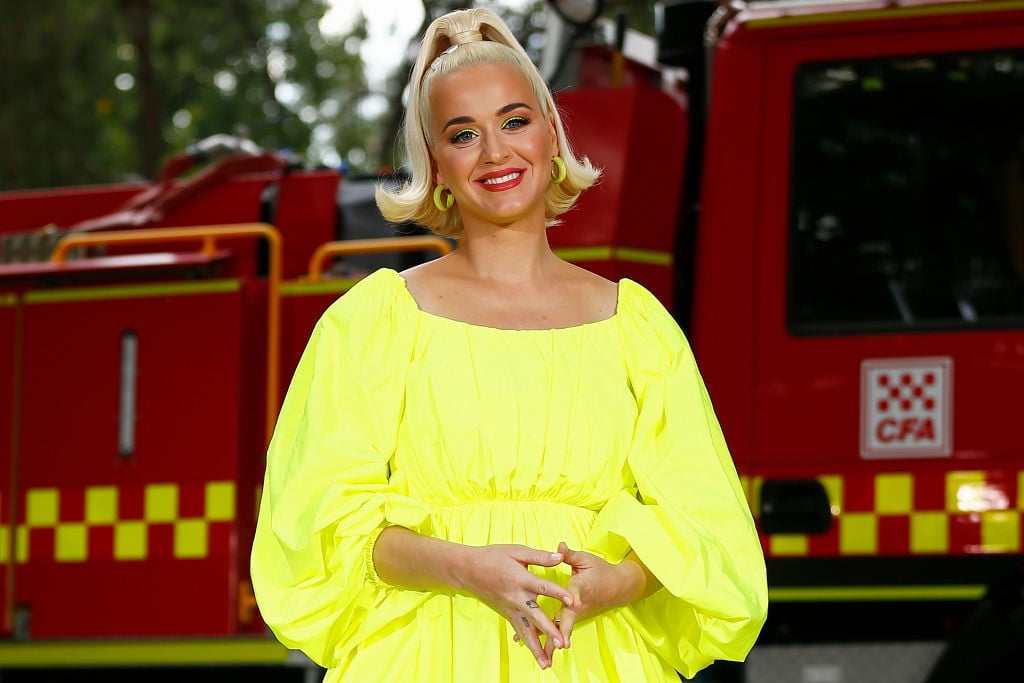 Katy Perry braved an hour-long wait for Taco Bell while in Tokyo
When Tokyo was treated to its very first Taco Bell in 2015, people came out in droves for the grand opening — and we're not exaggerating.
According to E! News, people were lined up to try Tokyo's version of Taco Bell tacos at 7:30 a.m. on its opening day and didn't even flinch at the extremely long wait time to get into the establishment.
Amongst those Taco Bell enthusiasts was singer-songwriter, Katy Perry who endured the long wait time just like everyone else craving the restaurant's menu staples.
RELATED: Katy Perry Reveals She and Adele Are Next-Door Neighbors
Perry even posted a snapshot of herself standing in front of the Shibuya district restaurant, sporting a face mask, with the caption "You can take the girl out of America but you can't take the Taco Bell out of the girl, okuurrrr. (Also there was an hour wait fer it…Tokyo knows what's up!"
Two months later, Perry was named America's Top Pop Export by Forbes and celebrated scoring the magazine cover by "going straight to Taco Bell and getting my Crunchwrap Supreme."
Katy Perry hit up Taco Bell while she was on tour in Europe
Going to Taco Bells while she's visiting different countries is a norm for Perry.
Three years after she fulled her Taco Bell cravings in Japan, the singer found herself hitting up the fast-food chain while hopping around Europe on her "Witness" world tour.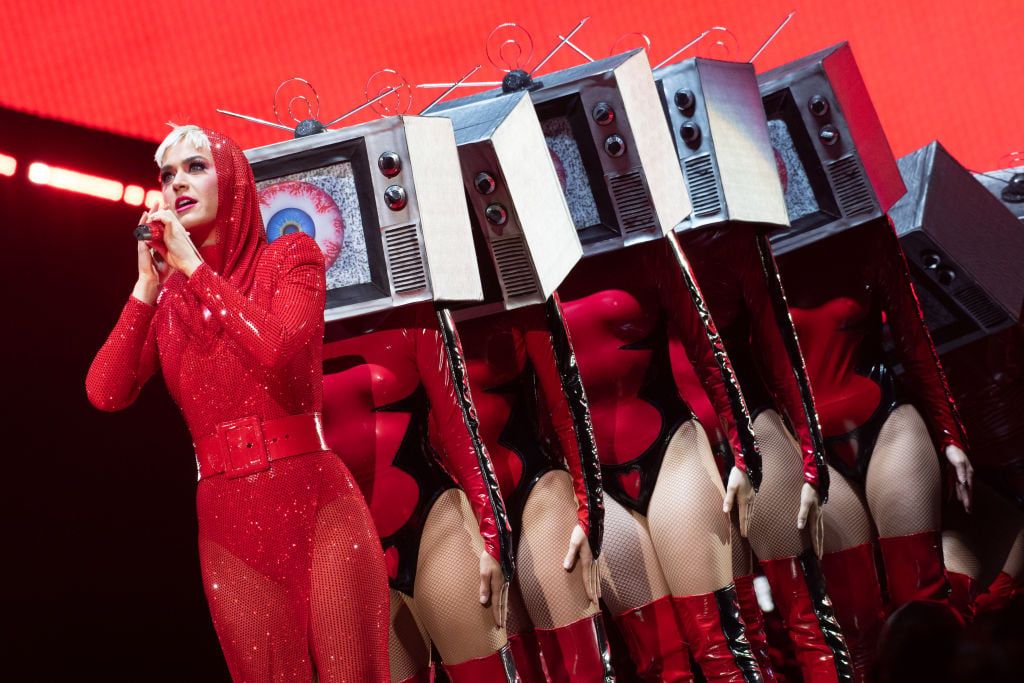 RELATED: How a Queen Song About a Prostitute Inspired Katy Perry's Career
She even opened up about her trip to Taco Bell while performing at the SSE Hydro in Glasgow, Scotland.
Before breaking into song, Perry informed her fans about the dining woes she experienced while in Glasgow. "I was on the internet looking up the top 25 places for dinner. Some are really fancy, some only sit, like, 10 people," she told audience members, per The Scottish Sun. "I called a couple of places and couldn't get in anywhere."
As she was getting ready to run out of options, Perry found a restaurant to satisfy her hunger. "On the list at the very end it said Taco Bell," she added. "So I went there – and then I went to your movie theater."
Perry ended her anecdote by revealing that she "had a great time in Taco Bell on Saturday night," before putting on a show for concertgoers.
So even if the singer finds herself coming up short getting a restaurant reservation in the future, she'll always have ol' faithful Taco Bell to fall back on.