Katy Perry Opens up About Where She Stands With Taylor Swift Months After Ending Their Feud
Katy Perry and Taylor Swift may have put their beef with each other to rest, but it appears that the two still aren't the best of friends and will probably never be.
In a recent interview, the "Dark House" crooner opened up about her relationship with Swift, eight months after ending their feud.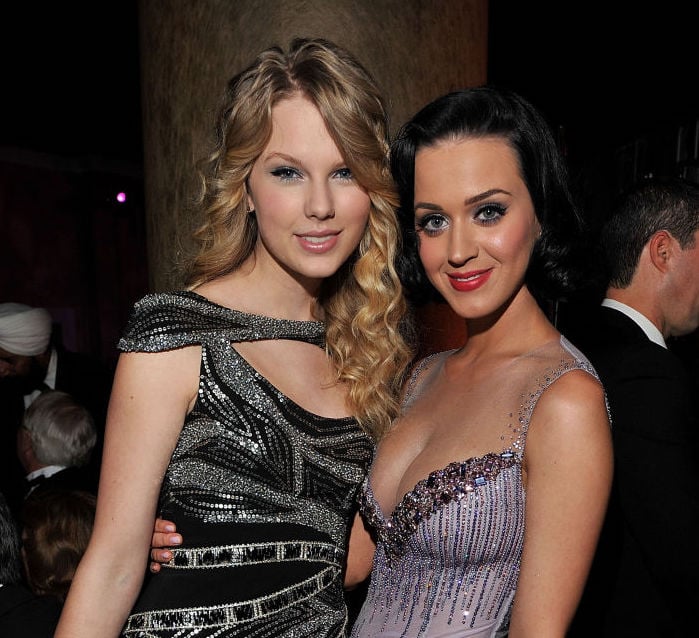 Though they continue to remain on good terms, Perry revealed that there's an understandable reason why she and Swift have yet to become close friends again.
Perry and Swift have a rocky past
It's been more than eight months since Perry and Swift ultimately proved that they no longer had bad blood between them in the "You Need to Calm Down" music video.
By dressing up as a hamburger and fries, the two pop stars showed the world that after years of public disses and fight rumors, they were finally on good terms with each other and planned to stay that way moving forward.
Though they shared this turning point in their relationship with fans, many were shocked that both women ironically put an end to their beef — especially since they had one of the biggest music feuds in the past decade.
The pair's bad blood dates back to 2013 when they came to blows with each other over their back-up dancers.
After that, the two women would continuously take shots at each other on social media. But it wasn't until Swift debuted her song "Bad Blood" when things between her and Perry went from bad to worse.
In response to Swift's song, Perry released her track "Swish Swish," which some believed was her way of bullying and calling Swift out for "pitting women against each other."
Though Perry eventually slammed those claims, many people — including celebrities — characterized the pair's situation as "some real beef."
The pair have since made peace with each other
After revealing that she was ready to finally put her feud with Swift to rest once and for all, Perry sent the singer a literal olive branch as a symbol of peace in May 2018.
A month later, Perry took to Instagram to share a photo of a plate of cookies presumably from Swift with the words "peace at last" written in frosting on the plate. "Feels good @TaylorSwift," she wrote in the caption.
To further prove that they no longer had ill-feelings for each other, Perry made a cameo in Swift's "You Need to Calm Down" music video. The pair even hugged it out in the video, showing everyone that their feud was finally a thing in the past.
Perry just opened up about their friendship
While they might not consider themselves to be the best of friends, Perry and Swift continue to remain on good terms and appear to have no intention of being nemeses again.
In a new interview with Stellar Magazine, the "Never Really Over" singer opened up about her friendship with Swift.
Though she says they are in contact with each other quite often, Perry admits that she and Swift still don't consider each other best friends due to their careers making it difficult for them to spend time together.
"We don't have a very close relationship because we are very busy, but we text a lot," Perry shared.
Despite not having the time to build a solid friendship, Perry still shows her support for Swift whenever she can and even took time to praise the pop star's Netflix documentary, Miss Americana, during the interview.
"I was impressed by her documentary because I saw some self awareness starting to happen and I saw a lot of vulnerability," Perry continued. "I was really excited for her to be able to show that to the world: that things aren't perfect, they don't have to be, and it's more beautiful when they aren't."
From what we can tell, Perry and Swift are keeping nothing but good vibes going between them, and hopefully, they'll soon find the time in their busy schedules to turn their cordial relationship into a close friendship.