Katy Perry Is Pregnant and Made the Revelation in Her 'Never Worn White' Music Video
Katy Perry has confirmed that she's pregnant and expecting her first baby with fiancé Orlando Bloom. The pop star made the announcement during the premiere of her new music video for "Never Worn White." Perry had teased her video on social media where she could be seen with a baby bump. The singer sent fans into a frenzy that speculated if she was really pregnant or if it was just part of the video.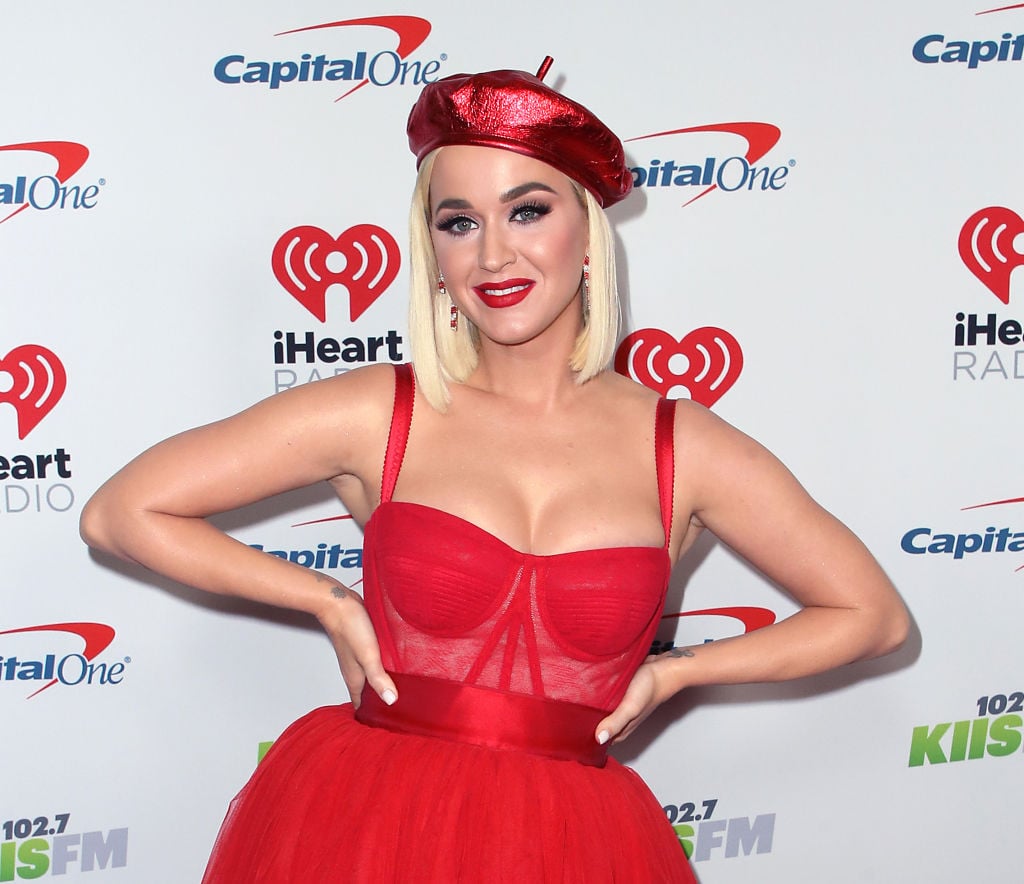 Leading up to the release of the music video, Perry hosted a live event where she talked to the "Katy Cats" directly.
"There's a lot that's happening this summer. Not only will I be giving birth, literally, and figuratively…to something you guys have been waiting for," Perry said.
The song's video ends with Perry rubbing her belly, wearing a white dress, and showing off her baby bump. Keeping the secret a secret was one of the hardest tasks for the American Idol judge.
"I'm excited, we're excited, and happy. It's probably the longest secret I've ever had to keep," she added. "I thought I would tell you guys in the best way through a piece of music."
The "Teenage Dream" crooner also mentioned that she had no other choice but to reveal the news as her baby bump was getting too obvious.
"While it's not the lead single, it's a good way to start out," Perry also said. "I had to reveal it [the pregnancy] at some point. It's getting pretty obvious."
Fans react to Katy Perry's baby news
Following Perry's confirmation of her pregnancy, fans and her fans known as Katy Cats were quick to take to social media to congratulate her. Many have been following the superstar for a long time and the news was heartwarming for many.
"We really grew up with 23-year-old Katy Perry writing and releasing successful hits that defined our childhoods," a fan wrote. "Now she's happily engaged and pregnant with the love of her life at 35 years old. Forever proud of this woman."
"Katy Perry screaming about being pregnant is the same reaction that I had when I found out," another fan tweeted with a video of Perry reacting.
"Katy Perry is officially the first main pop girl of our generation to be pregnant," a Twitter user pointed out.
"Katy Perry has a spot in my heart that no one knows about so her being pregnant is really exciting to me," another Twitter user mentioned.
"Katy Perry just announced she's pregnant with Orlando Bloom's baby and I wanna cry for high school me who thought she was gonna marry her," a Katy Cat tweeted.
Katy Perry is expected to give birth sometime this summer and fans can't wait to meet the baby.