Katy Perry Reveals She and Adele Are Next-Door Neighbors
Katy Perry and Adele hang out as neighbors.
It is a small world, and with Hollywood being its own sort of entity, celebrities often flock to the Los Angeles area to work and lay down roots. Exclusive communities are teeming with some of your favorite famous folks, and more often than not, they bump into each other.
Katy Perry has a neighbor that some fans would love to borrow a cup of sugar from, and that's fellow singer-songwriter Adele.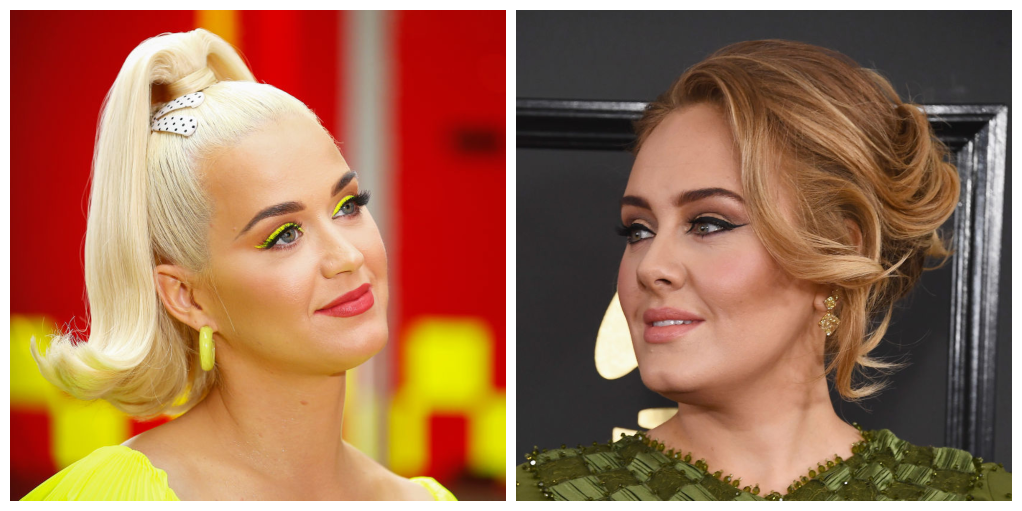 Katy Perry and Adele are close neighbors
Imagine the morning conversations that could be had with two pop singers like Adele and Perry. Wouldn't you like to be a fly on the wall? Perry recently did a Zoom interview from home with Hits Radio and chatted about her new music, pregnancy, and neighbor-friend Adele.
When the hosts asked for thoughts about Adele's return to music, she surprised them by saying she's her next-door neighbor.
 "We live very close to each other. So close that—and we're friendly, we've known each other for a long time. I haven't seen her in person she's since been like, transforming herself because pre-quarantine, I was busy, she was busy."
Perry actually hangs out with Adele when their schedules sync up
Perry added that their hectic schedules have prevented them from linking up face-to-face, but she shared a story about one of the times Adele came to visit. She described the British star as "very real" and their relationship as fun, and noted they chill when they get together.
The funny thing is I've known her for a while, and I think a gal that was working for me at the time answered the door. She's like "Adele is here," and I was still sleeping. It was like 11 o'clock or something and I just said ok, I'll just get in my robe. We just had a chat and a cuppa.
Perry then brought the discussion back to Adele's music, saying she's looking forward to hearing her and Rihanna. She's like most fans in that regard.
Adele lives across the street from an ex too
Not only is Katy Perry Adele's buddy and neighbor, but her ex-husband Simon Konecki lives across the street. According to a report from E! News, the two made the arrangement to make it easier to co-parent their son, Angelo. The pair ended their relationship last year after spending eight years together.
Konecki met the singer back in 2011, and the couple welcomed their son in 2012. Adele—who is fiercely private—confirmed she and Konecki were married during her Grammys acceptance speech in 2017. They tied the knot in 2016.
Now co-parents, she and Konecki share joint custody and handled their divorce proceedings through private mediation.
When they announced their split back in April 2019, Adele's representatives released a joint statement to The Associated Press that read, "Adele and her partner have separated.  They are committed to raising their son together lovingly. As always they ask for privacy. There will be no further comment."
With Perry about to become a mom, maybe these two singers will become aunties to each other's kids—and have tea parties with Perry's little girl.