Katy Perry Says 'I Didn't Have The Maternal Gene' and Is Learning About Motherhood
Expectant mother Katy Perry just finished season 18 as a judge on American Idol and days ago, released her new single, "Daisies." Her fifth studio album is set to drop in August, and her baby is also due this summer.
The pandemic has shifted Perry's wedding plans with Orlando Bloom, but she is spending time working on music and preparing for motherhood. She is excited but admits she's had much to learn.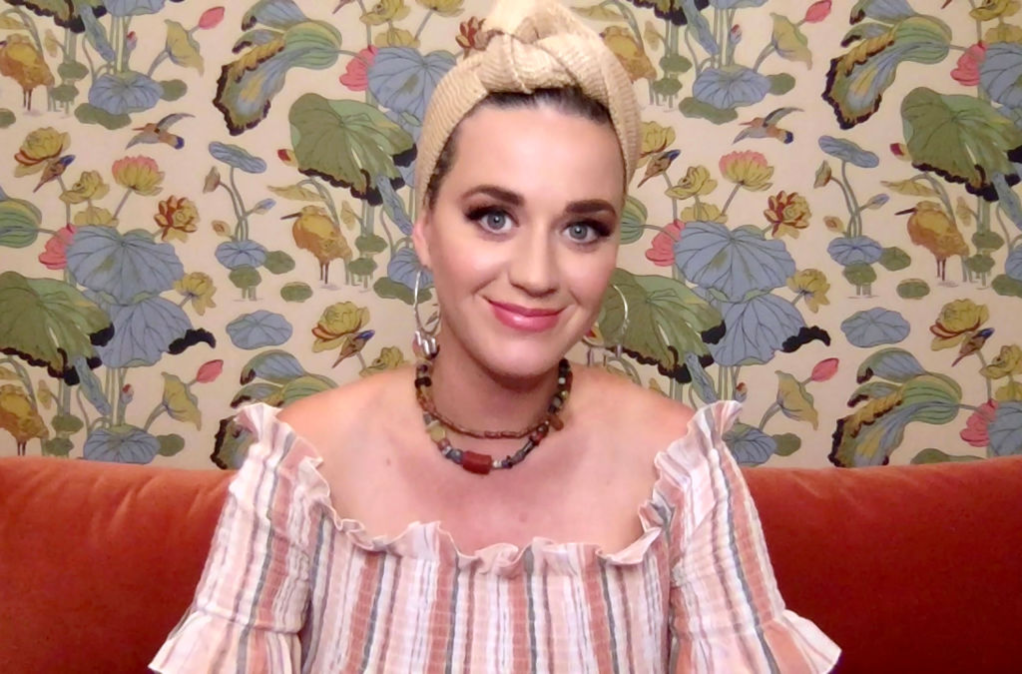 Perry is pregnant with a girl
Fans first learned the news of Perry's pregnancy in March when she shared the video for "Never Worn White." In April, Perry and her fiancé revealed they're having a baby girl with a photo posted on her Instagram account.
It is something the couple is looking forward to, so much so, they originally planned to get married while Perry was still pregnant.
COVID-19 put their wedding plans on hold, and the focus now is to safely have a healthy baby during the pandemic. Per ET, Perry told SiriusXM's Mikey Piff the pregnancy was part of their plan:
Well, it wasn't on accident. I'm so grateful for everything that I have been able to do and achieve and all the goals that I've been kind of able to check off my list and dreams and the life I've lived thus far. And I think I've just been trying to create this space in my own life where I'm not running myself too ragged and like, you know, creating space for something new to happen like this. And I think we were both looking forward to this new interval of life and sharing this, so, that's kind of how it happens, you know?
RELATED: Katy Perry Says Her Relationship With Orlando Bloom Works so Well Because They Like 'Giving Each Other a Little Space'
Perry struggled with being 'maternal'
During a video chat with Hits Radio in the UK, Perry discussed the meaning of her new song, "Daisies" and how it's about not letting your dreams go. With that in mind, the hosts asked what was next on her list, and she replied that it's motherhood.
For me, obviously what's in the cards is becoming a mother. I've always wanted to be that. I didn't know if I could be that or if I'd have the capacity. My sister's the most maternal one in my family and I'm like a logistics strategizer–you know–show-off, and I didn't have the maternal gene. So, I've had to like really learn how to have that.
Perry also added that her future plans include going to college and has her eyes set on Oxford University for studies in psychology.
RELATED: Is Katy Perry Canceling Her Wedding Due to Coronavirus?
Perry is getting mommy practice during quarantine
Hunkered down in her Los Angeles home with her fiancé, Perry is preparing the nursery for their new arrival while hosting some special houseguests.
She told Hits Radio she is quarantining with family, which includes Bloom's 9-year-old son Flynn. Also at home with Perry are her sister, brother-in-law, two nieces ages 3 and 6, and her nephew who is 8 months old.
She said her nieces sometimes wake her up early in the morning, but it's helping to get her ready for what's to come.
While quarantining with family is teaching her about boundaries, Perry shared that one of the good things about it is that her brother-in-law is putting his music engineering skills to good use.
He's working on her album too! Fans should be on the lookout for the project come summertime.
RELATED: Katy Perry Reveals She and Adele Are Next-Door Neighbors