Katy Perry Shares How She Kept Her Pregnancy a Secret for Months
The secret's out! Katy Perry has announced that she is expecting her first child with fiancé Orlando Bloom.
After sharing this exciting pregnancy reveal with the world, many people's initial reaction was that of shock — especially since no one had any idea Perry even had a bun in the oven.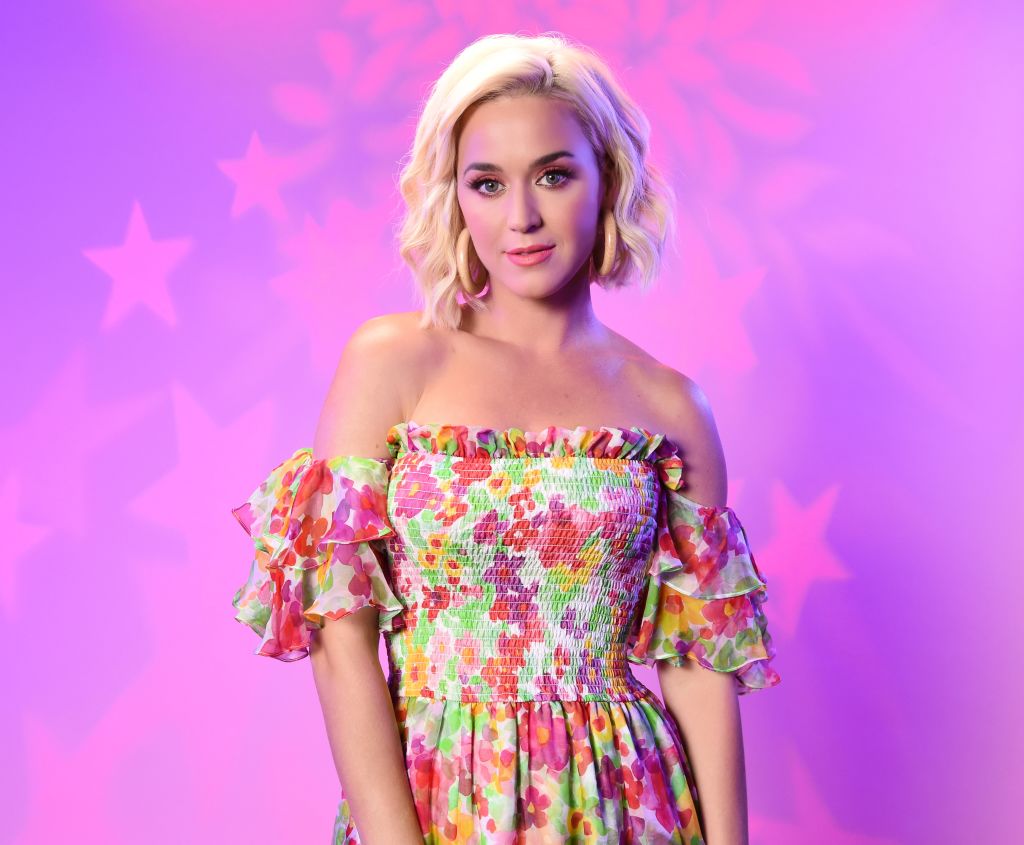 But now that the word is out, the singer is opening up about her pregnancy, including how she managed to keep this news a secret for as long as she did.
Perry recently spilled details of her pregnancy on Instagram Live
Kylie Jenner may hold the record for the longest kept pregnancy secret, but Perry is definitely a close second.
On Mar. 5, the singer debuted the music video for her new song "Never Worn White."
Though Perry delivered some incredible vocals while giving viewers major spring vibes, all of that was soon overshadowed once she revealed her big announcement.
At the end of the video, the singer showed off her growing baby bump, confirming that she's expecting her first child with Bloom.
The video obviously got people talking, and soon, the internet was blowing up with fans questioning how Perry kept this news a secret for so long?
After the video's release, Perry took to Twitter to explain how she hid her pregnancy from the public these past couple weeks as she began to show more.
"Omg so glad I don't have to suck it in anymore," she tweeted then added, "or carry around a big purse lol."
The singer was likely referring to what she's done whenever she was in the public eye.
Since she planned to reveal this exciting news in her music video, Perry had to think of ways to fool the masses. And she definitely deceived us all because this pregnancy announcement took fans, even celebrities, by surprise.
Though Perry hid her growing belly for a while, she said in her Instagram Live video that keeping this secret from her fans was getting harder as time went on. "I had to reveal it at some point," she said. "It's getting pretty obvious."
"I'm excited, we're excited, and happy," she added. "It's probably the longest secret I've ever had to keep. I thought I would tell you guys in the best way through a piece of music."
Perry admits the secret didn't stay hidden for long in her family
Though she took the entire world by surprise with her pregnancy announcement, Perry recently revealed that she didn't have the same effect on her mother.
During a call-in chat with SiriusXM Hits 1 on Mar. 5, the singer recalled how her mom "ruined" the pregnancy reveal she had planned for the family.
"I put the news on a wine label … [I was planning to] bring it to a dinner or something or I would give it as a gift to a friend — like, 'Oh, here's a nice bottle of wine,' and then they'd [have] the reaction later," she recalled.
But, the reveal didn't go as Perry hoped because her mom Mary came to her house and looked at her wine, "which she never does."
"And she's like, 'What is this?!,'" the American Idol judge said. "And that's how it happened. I was like, 'Well, you ruined the surprise.' I guess moms have intuition unlike any other, right?"
Now that the cat is out of the bag, it wouldn't be too far-fetched to assume that the singer feels like a weight has been lifted off of her shoulders.
Instead of hiding her baby bump from the public eye, Perry can just enjoy feeding her cravings and holding her purses by her side as she and Bloom await for the arrival of their little bundle of joy!