Katya, Alaska 5000, Detox, and Roxxxy Andrews Performed 'Read U Wrote U' for Digital DragCon and We Can't Stop Talking About It
This charisma, uniqueness, nerve, and talent may be stuck at home, but fans are still sharing their love for the former Drag Race contestants, now participating in a Digital DragCon experience. That, of course, includes Katya, Alaska 5000, Detox, and Roxxxy Andrews, who reunited for a quarantine edition of "Read U Wrote U." Here's what fans are saying about it on social media.
RuPaul's DragCon went digital for May 2020
For some Drag Race fans, one of the most exciting weekends of the year is DragCon, a bi-annual event that takes place in Los Angeles during the spring and New York during the fall. Although DragCon LA was originally scheduled for May 1-3, the coronavirus (COVID-19) pandemic caused the event to be canceled.
"DragCon's first priority is always the health and safety of everyone involved and we've been actively tracking the situation around the coronavirus," a message from the event's organizers said during March 2020. "The situation in California (and the world) is rapidly changing, with new information coming out every day."
"Unfortunately, there's no way for anyone to know what the situation will be like in May," the message continues. "Due to that uncertainty, and out of an abundance of caution, we've decided that it's in the best interest of the talent, staff, and attendees to cancel RuPaul's DragCon LA 2020. DragCon LA will return in 2021, better than ever."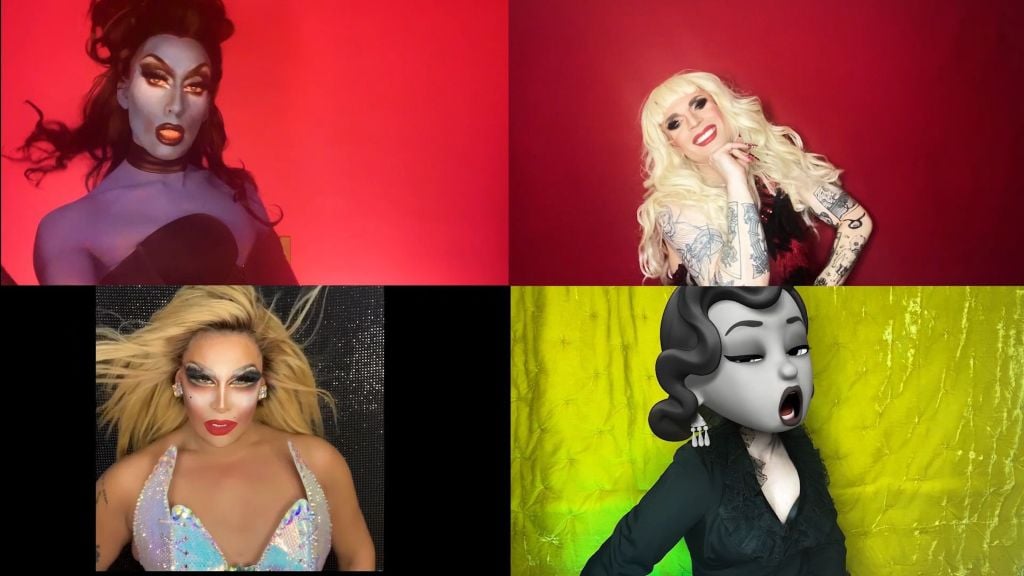 Digital DragCon included performances from former 'Drag Race' queens
As a result of DragCon's cancellation, RuPaul and World of Wonder moved their event online, taking some aspects of the convention and having it be available digitally.
This event included performances from RuPaul's Drag Race and Drag Race UK favorites, as well as special celebrity guest appearances. That includes Cameron Diaz, Michelle Visage, and alumni like Cheryl Hole, Mayhem Miller, Honey Davenport, and Cynthia Lee Fontaine. 
For some fans, the biggest surprise was the reunion of the Top 4 contestants from RuPaul's Drag Race: All-Star 2. Katya, Alaska 5000, Detox, and Roxxxy Andrews reunited virtually to perform their show-stopping song, "Read U Wrote U."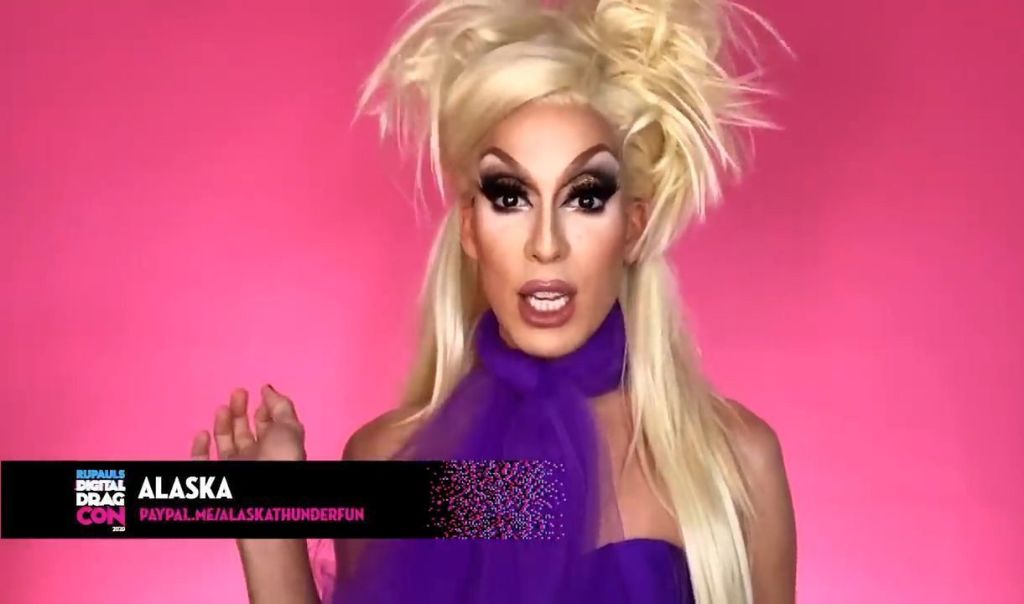 Fans were surprised that Katya performed during Digital DragCon
This was one of the first times they've performed it since the competition aired about five years ago. Of course, some fans took to social media, sharing their excitement with this performance. One Twitter user wrote, "KATYA DOING READ U WROTE U FOR DIGITAL DRAG CON IM ON THE FLOOR #DragCon."
"Yes yes yes! Looking amazing! [Alaska 5000 and Katya are] always just brilliant," another Twitter user wrote.
"Alaska, Detox, Katya, and Roxxxy doing a read u wrote u reunion is the kind of plot twist I need this 2020," another Twitter user said. Presumably, these queens and others will return for future conventions and live shows once stay-at-home restrictions have been lifted.
Until then, fans can watch the queens in already released episodes of this reality series, thanks to VH1.com. New episodes of RuPaul's Drag Race and RuPaul's Secret Celebrity Drag Race premiere on a weekly basis on VH1.