Keanu Reeves Says His Arch Motorcycles Have 2 Advantages Over Other Manufacturers
Keanu Reeves was a motorcycle enthusiast before he rode them in movies. He even survived a motorcycle accident in the '80s. In 2011, he founded his own motorcycle company, Arch Motorcyle Company. Reeves and Gard Hollinger's designs have two advantages over the Harley Davidson, Ducati or Yamahas, according to Reeves.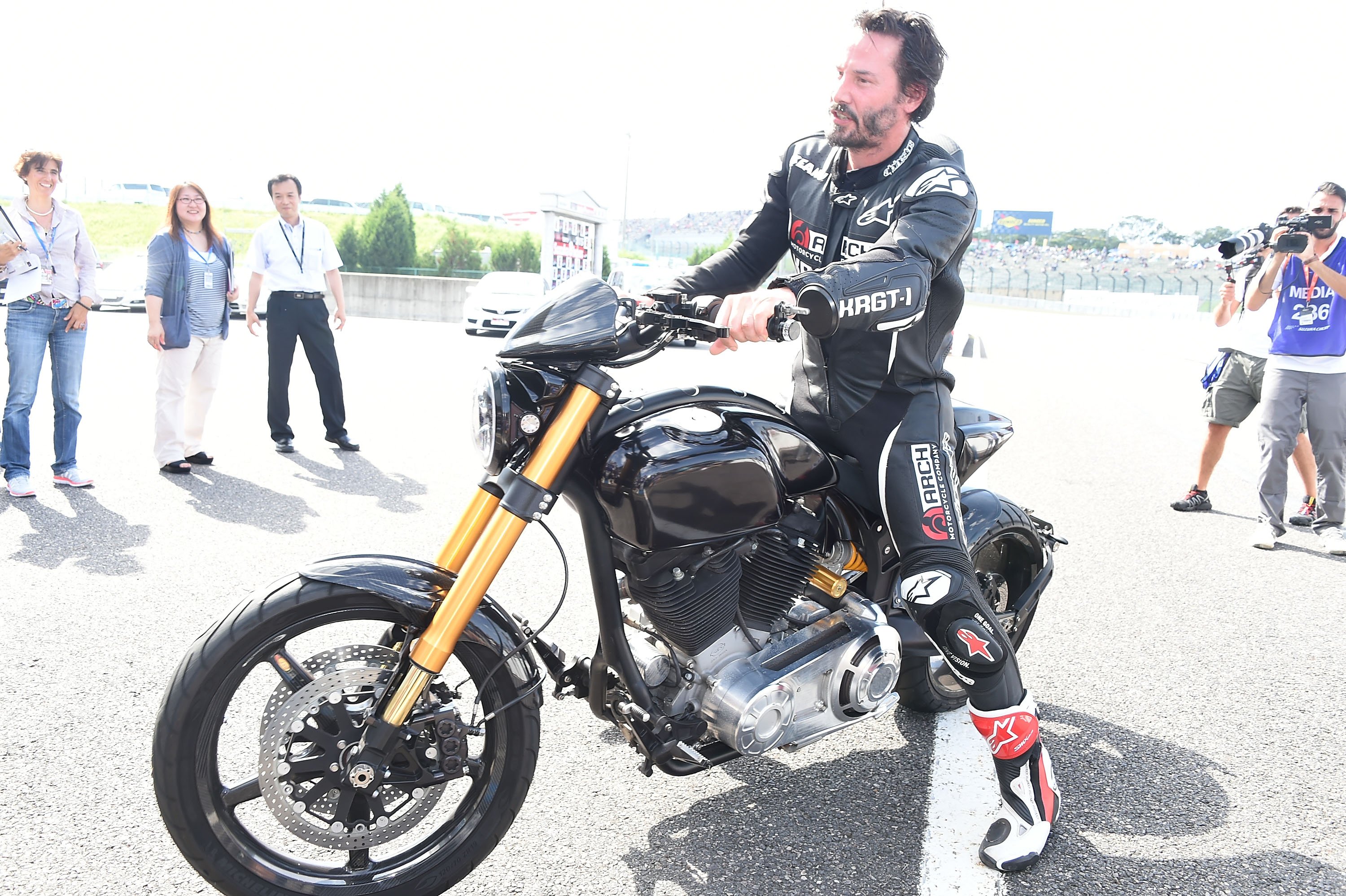 Reeves was a guest on Charlie Herzfeld's Conversations with Charlie podcast on Sept. 29, 2019. After they discussed his career, Herzfeld asked Reeves about Arch Motorcycle Company. 
Is the Keanu Reeves Arch-1 a performance motorcycle? 
Reeves has spent enough time on the road to know where other motorcycles come up short. When he asked Hollinger to design him a custom bike, the duo hit upon a feature that appeals to their customers, too.
"So the distinction for an Arch motorcycle is we call it a performance cruiser," Reeves told Herzfeld. "So it's the components that are on it, the way that we manufacture the bike, the balance in the motorcycle. Traditionally, long wheel based motorcycles don't handle that well. Ours does."
Keanu Reeves also customizes Arch motorcycles for each client 
If you buy an Arch motorcycle, they will customize it to your needs. That doesn't just mean the features you want. They literally measure you and design the bike for your body.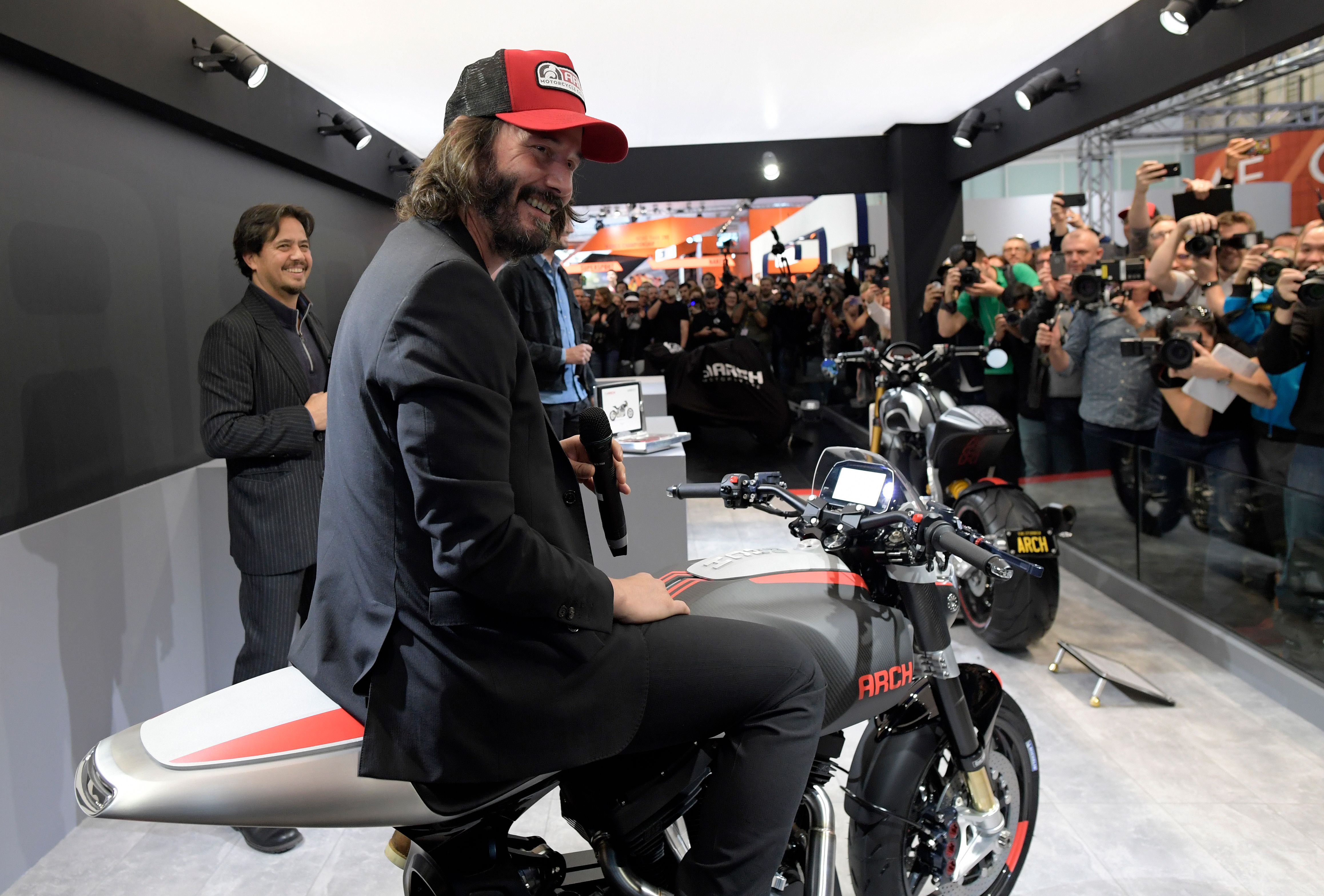 "So it's a bespoke production motorcycle," Reeves said. "I think of it as it's a production motorcycle which means it has all the reliability of a manufacturer and all of that, but we customize it to each client so it fits you like a suit and no one will have your motorcycle. You can pick the colors, and we fit it to you, all the hand/foot controls, the custom seat."
Arch is international 
The competition for Arch is the international motorcycle industry. So, they produce on the west coast in the U.S., but have some arrangements in Europe. Plus, their customers ride them everywhere. 
"We manufacture them in Hawthone, CA and we have a distributor in Switzerland and we have a distributor relationship in England right now," Reeves said. "But, we have owners in Russia, Malaysia, the States, Australia."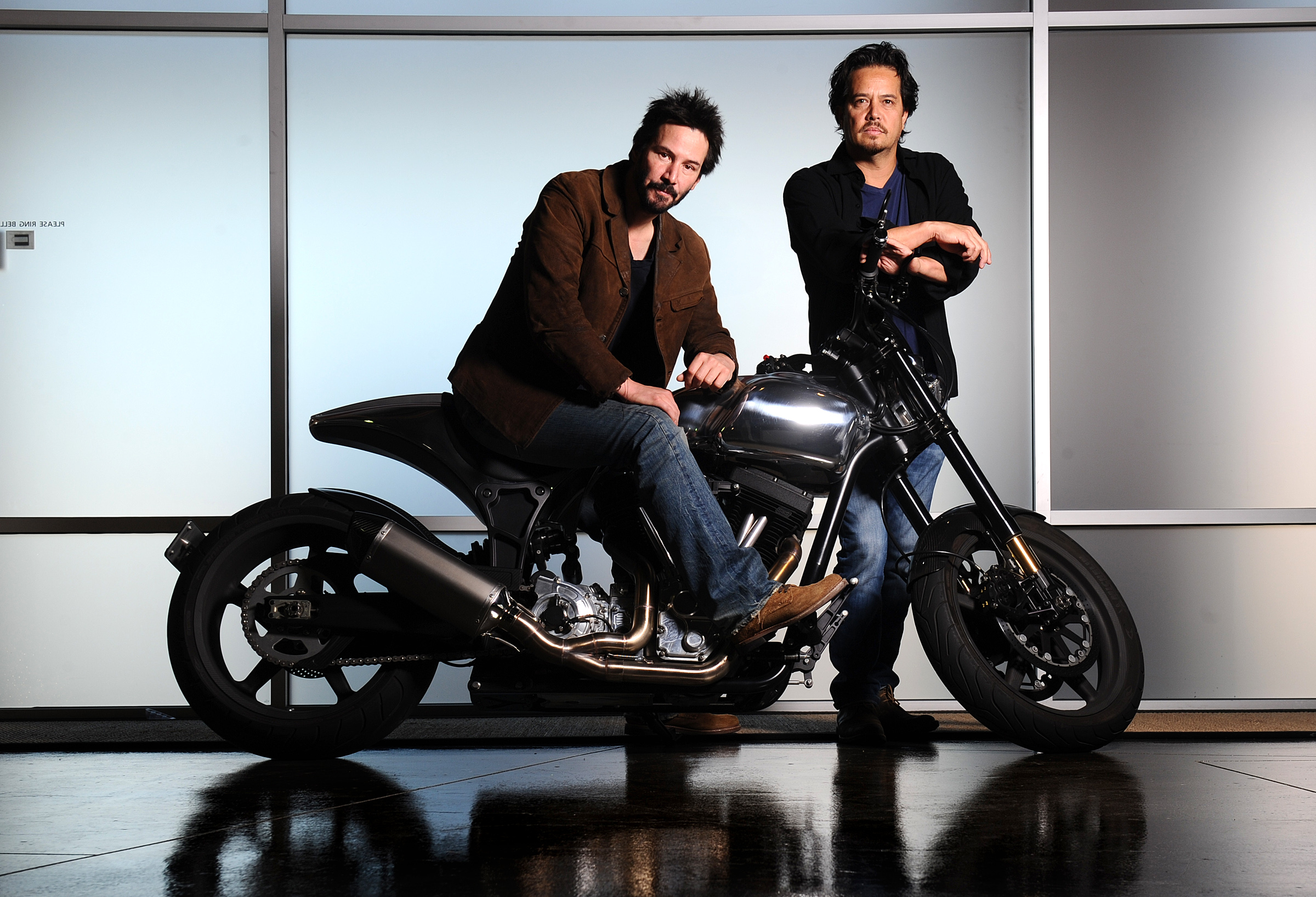 When asked about his own rides, Reeves waxed philosophical about what he gets from the open road, and how Arch fits in with his filmmaking career. 
"Once in a while, it's a good place to think or not think, and to feel and reflect, to pay attention to the road," Reeves said. "So there's certainly that quality to it. Starting with Arch Motorcycle, it's another version of creating something. It's another kind of story."
Source: Conversations with Charlie podcast
Follow Fred on Twitter