Keanu Reeves Has Barely Anything in Common With John Wick, According to the Actor
Since 2014, Keanu Reeves has been dominating Hollywood with the John Wick movies. He plays the titular character, a former assassin who goes back to work after a series of personal tragedies. Wick seems to be a far cry from the kind of guy Reeves is known to be, but the actor admits he actually has something in common with his character.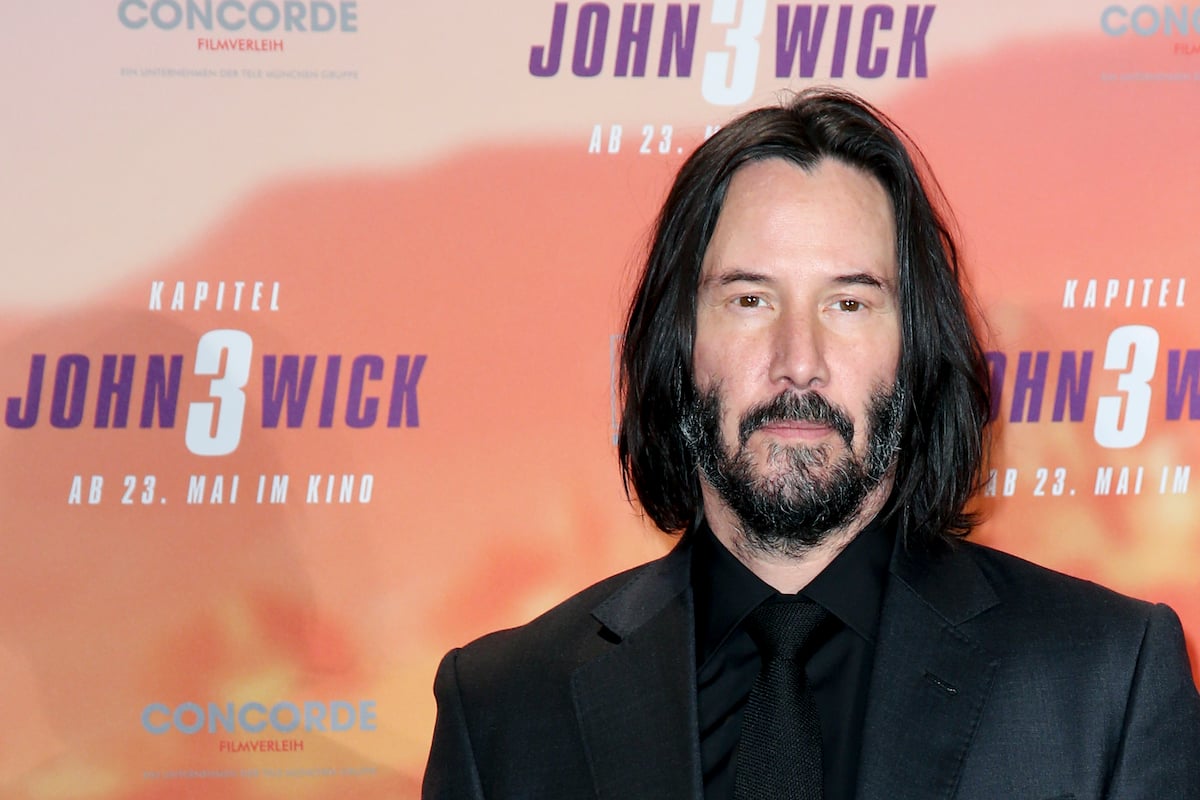 The 1 thing Keanu Reeves says he has in common with John Wick
In 2019, Reeves did an interview with BuzzFeed while sitting with a gaggle of adoptable puppies. He took several fan questions, including ones about his "secret," his down-to-earth demeanor, and his favorite book genre. He was also asked about John Wick, including whether there are any similarities between him and his character.
Reeves replied, saying there's at least one thing he probably has in common with his famous character. "We might share a kind of dry sense of humor," he admitted around the 2:50 mark. "Other than that, I can't really say."
Fans know that while John Wick is a serious movie, it features plenty of comedic moments. Reeves previously admitted that was even part of what drew him to the role, explaining to The Associated Press: "I love his will, his passion. I love the depth of his feeling. I like his honor. I like how he fights for his life. I like his sense of humor."
Reeves also had to go to "boot camp" for the role, learning how to operate firearms and training in jiu-jitsu and judo among other things. He even learned some stunt driving tricks.
"I love all the training," he added. "I'd love to play the character again. I'm curious to see what happens to him."
Now, he's working on the next 'John Wick' movie
The most recent film from the franchise is 2019's John Wick: Chapter 3 – Parabellum, which ended with Wick and the Bowery King (Laurence Fishburne) vowing revenge against The High Table.
Lionsgate announced in 2019 the next film would premiere in May 2021, but that date was pushed back a year due to the coronavirus (COVID-19) pandemic.
"I'm hearing most of the shoot will take place in Berlin and Paris, with additional photography in New York City and Japan," Collider reported in March. "The reason they're shooting in Berlin and Paris is because both cities are featured in the story. Same with NYC and Japan."
Director Chad Stahelski has also said the film might have deleted scenes in it from John Wick 3.
"There were two action sequences that we had really kind of conceived, but we just didn't have room for them," he previously explained to The Hollywood Reporter. "So, we pulled them from the movie. And I'd like to think that 90 percent of what I pulled, there's a place in John Wick 4 that I can definitely reinsert them."