Keanu Reeves Called This Scene With a Legendary Co-Star 'One of the Highlights of My Life'
Keanu Reeves has had an impressive movie career that allowed him to work alongside some big-name co-stars over the years. Working with one legendary star stood out in his mind as "one of the highlights of my life," he explained during a 2014 Reddit AMA.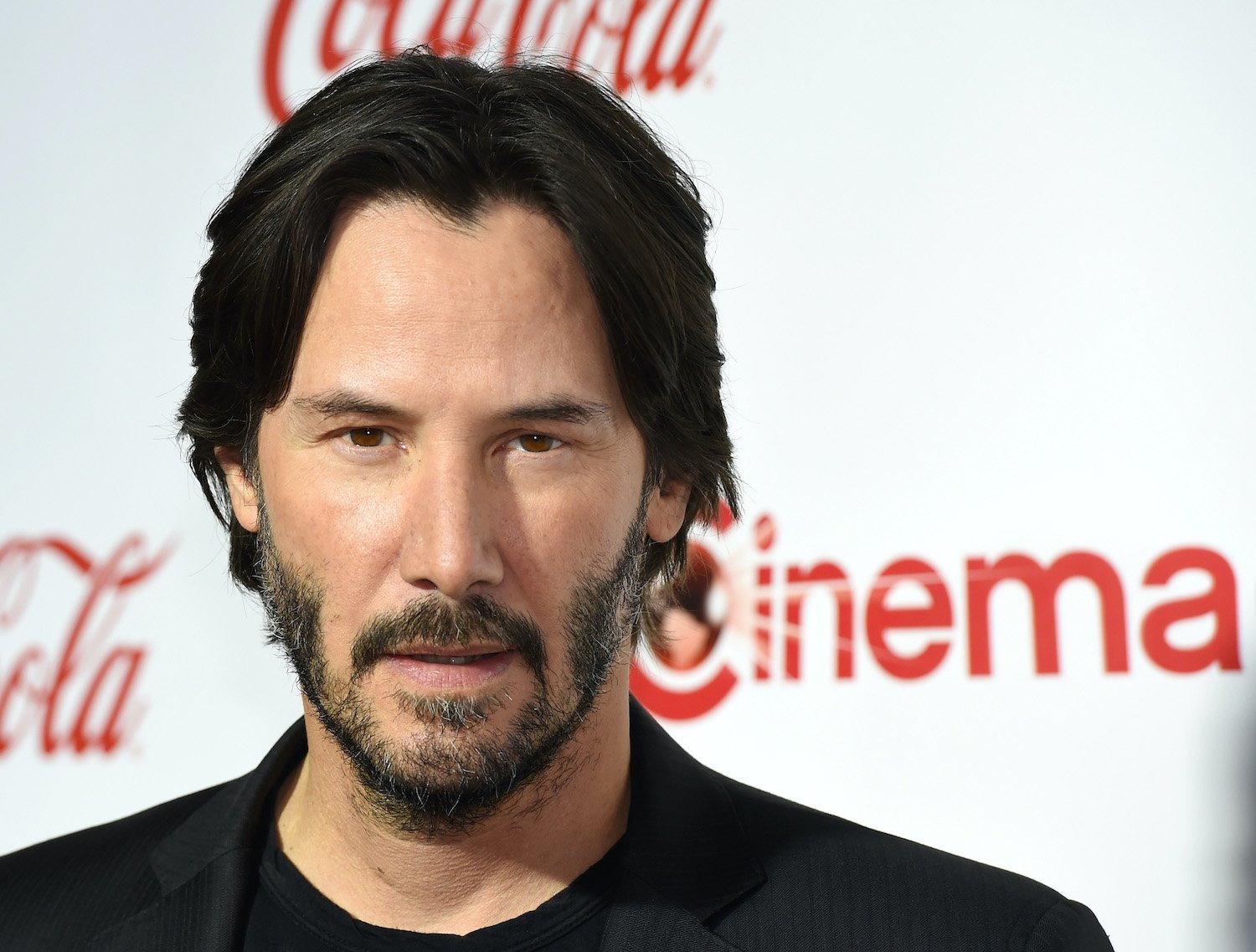 Keanu Reeves ranked a scene with this 'Speed' co-star a career highlight
During a 2014 Reddit AMA session, Reeves was asked about working on the movie Speed, with a fan wondering, "Would you care to share some of your experiences in the making of one of the greatest action films of the last 25 years?"
Reeves pointed to the joy of filming the action scenes, not surprisingly. "Well, a fun day once was the day when they let us drive down the street smashing through cars on the bus," he explained. "And everyone started to scream, hehe, and then laugh when it was over, and it really bonded everyone together. It was early on in the filming, yeah, but it was really fun to be smashing through cars!"
The actor shared the experience of working with the legendary Dennis Hopper and said he was thrilled that he got to do a fight scene with Hopper.
"And with Dennis … gosh, I got to know him over the years and I'd first worked with Dennis on a film called River's Edge, and it was cool to see him again while we were making Speed," Reeves said.
He continued, "And something that I thought I would never do in my life was have a fight scene with Dennis Hopper on top of a subway car! Heheh! And it was just — it was a really good day. He had such a wonderful intelligence and sense of humor. So the chance to spend time with him was one of the highlights of my life."
Reeves recalled working with another legend
Hopper isn't the only legend that Reeves has had the pleasure of sharing the screen with. Another fan wondered if he had any great memories of working with George Carlin on Bill & Ted.
Reeves said he enjoyed the time with the comedy icon and misses him. "Yeah, it was such an honor to get to work with George," he explained. "He was really nice to Alex and I. I think when he came on the set the first day, he kind of had this twinkle in his eye that was like 'What the heck is going on here?!'"
The actor continued, "But he was, you know, he was kind of in character, he was very serious. And over the days of filming together, he just kind of started to hang out with us, we told him how much we loved his work, his comedy, and … yeah. We miss him. I miss him."
Keanu Reeves shared how he stays in shape for movie roles
During the AMA, Reeves was also asked about how he stays in shape and what motivates him to exercise. The actor noted that working with the same trainer over the years has helped him stay fit for various roles.
"When I work on a film, you know, I try to get or inhabit the body of the character — from the vision of the directors or how I think the character should be — so if it's a film like Speed, you hit the gym, you get to do some, train with SWAT people, hehe, but in general, I'm really focused and dedicated, and then in regular life, I don't go to the gym as often."
He added, "And I have a wonderful trainer, someone that I've worked with for over 20 years, who — we've just become friends and they are an inspiration into getting the shape of the character."