Keanu Reeves' Girlfriend Alexandra Grant Opens Up About Their Relationship and Reactions to It
Alexandra Grant, Keanu Reeves' girlfriend, opens up about love and their relationship.
He's been labeled as the Internet's boyfriend and ruled just about all of 2019 with this humility, assassin moves, and self-deprecating humor. Who is he? Keanu Reeves, dear friends.
He torched movie screens as John Wick, gave fans a giggle in Ali Wong's Always Be My Maybe, and stayed on hearts and minds for much of the year.
But by the end of the decade, the mystique that seems to envelope Reeves lifted for a second when the world was introduced to his girlfriend, Alexandra Grant.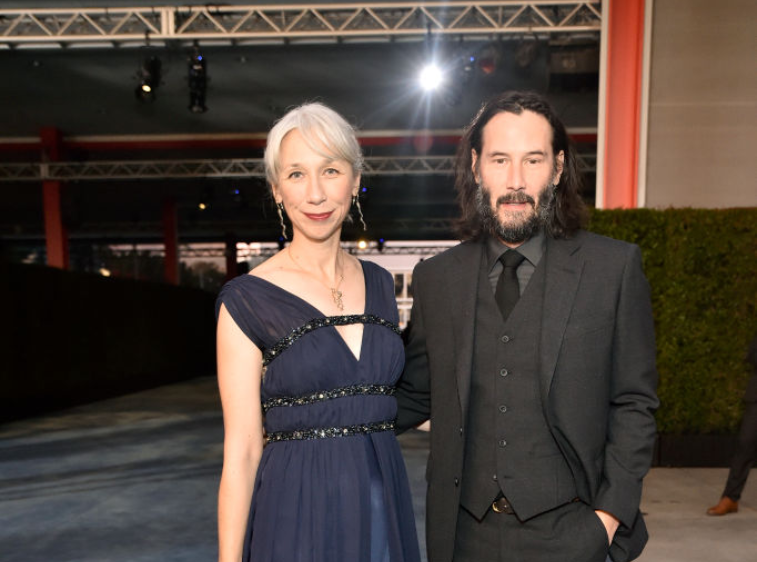 Fans reacted with joy and curiosity
The pair didn't verbally say anything about their relationship when they appeared at the LACMA Art + Film Gala last year. Walking hand-in-hand on the red carpet, it was a moment that generated a whirlwind of buzz, but the pair looked happy and comfortable.
Everyone wanted to know about the woman who stole Reeves' heart. At the same time, many were elated to learn that quiet, kind, private star found love, because he's experienced heartbreak in his life. People were excited for him.
Others wanted to know more about Grant or had their dreams dashed because their Hollywood crush was taken off the market.
Grant had a sense of humor about all the attention
Grant and Reeves have a friendship that goes way back, as they run in the same artistic circles. In a new interview with British Vogue, Grant discussed her work in the art world, her background, and briefly touched on her relationship with Reeves.
She said walking the carpet with him surprised those that know her:
"I think every single person I knew called me in the first week of November, and that's fascinating."
Grant, who is aware of the curiosity surrounding her, jokingly described herself, "I'm a 6ft 1in woman with white hair. You know, the idea of fitting in… If I wanted to look like Kim Kardashian, I would have to have surgery removing about a foot off my legs."
When speaking about her grey locks, she added, "I am a huge believer in choice – whatever anyone wants to do to feel confident. We should all have more options as to what beauty is. There are billions of us."
Grant and Reeves are partners in business and love
The pair started a book publishing company together called X Artists' Books, but actually collaborated on their first project in 2011. Grant told the publication it started out as a gift for the actor:
"The book was made as a surprise, by me, for Keanu, as a private gift. All our friends sitting in the room got the giggles when I gave it to him – they said, 'Please publish it!' So that's how we got into publishing."
Grant is also someone who loves love and values her relationships. She would not confirm or deny with British Vogue whether marriage is something she's up for, but it's clear Reeves is someone who's been important and special to her for a long time – as a friend and mate.
Perhaps fans can expect to see more of Reeves and Grant at red carpet events and continue to root for the couple's love.