Keanu Reeves Has a Sect of Fans Who Believe He's Immortal
Keanu Reeves has been in the headlines quite a bit recently. His latest John Wick film wowed audiences, and fans are eagerly awaiting his appearance in the upcoming video game Cyberpunk 2077.
He is becoming widely recognized as one of the kindest people in Hollywood, with stories of his good deeds growing every day. 
Some of Reeves' fans have chosen to focus on another aspect of the talented actor, aside from his kind heart and his incredible acting ability. There are quite a few people who have noticed that Reeves's appearance hasn't changed much since his Bill & Ted days (not so much as a few wrinkles around the eyes, actually), and they are convinced that the actor may actually be immortal.
How Keanu Reeves got famous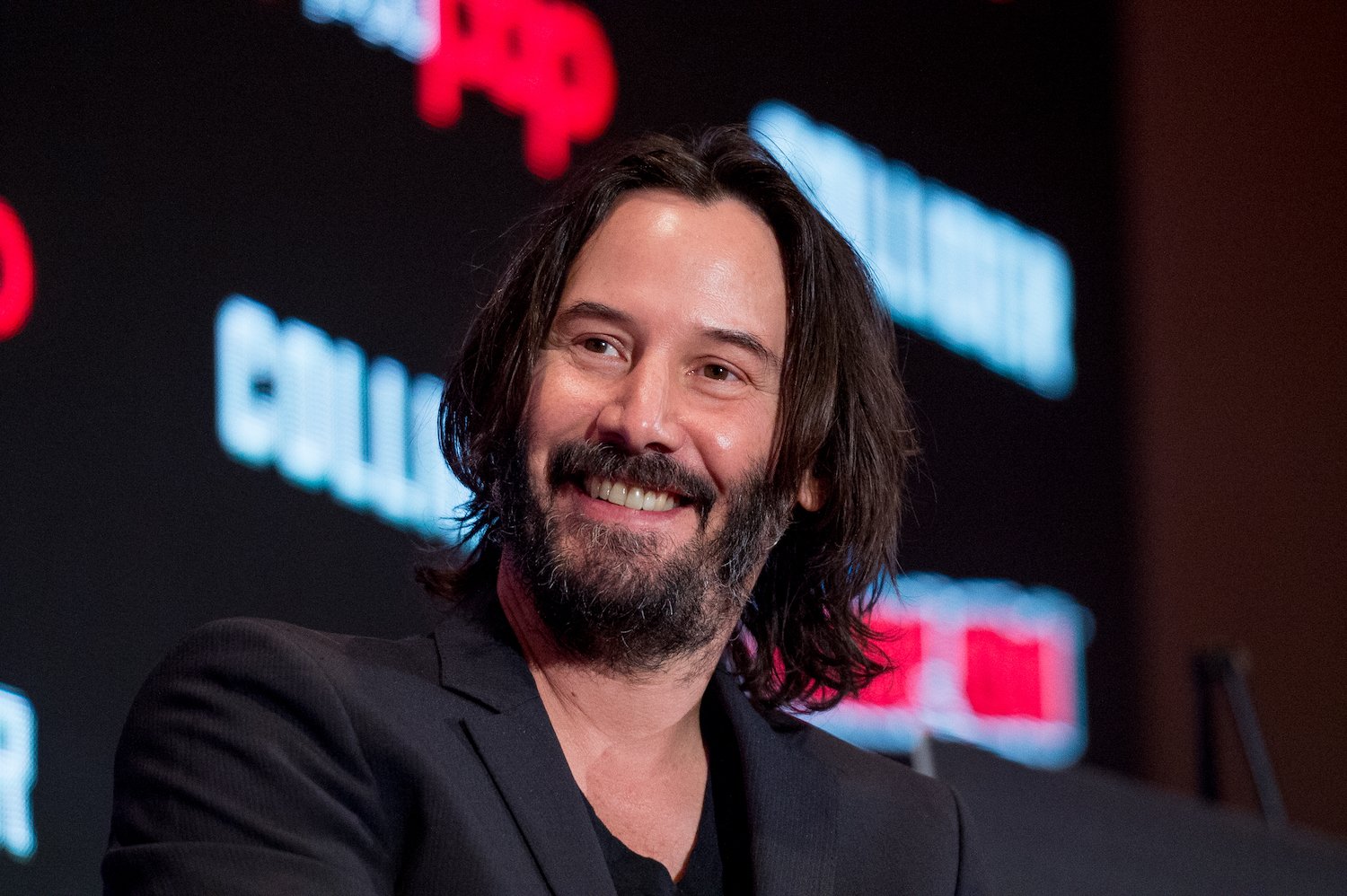 RELATED: Does 'John Wick' and 'The Matrix' Star Keanu Reeves Owe His Career to Will Smith?
Reeves became interested in drama during high school. Aside from drama, the only other thing that interested him during his school years was hockey. He was a talented player and earned himself the nickname "The Wall" for his amazing goalie skills.
Despite being very intelligent and hard-working, Reeves dropped out of school when he was 17. He diligently pursued a career in acting and became involved in the theater and television movies.
In 1986, he broke onto the big screen with a role in the film Youngblood. He then moved to Hollywood, snagging another role in the 1986 film River's Edge. His convincing performance as a conflicted teen helping his friend to cover up a murder caught the eye of critics, possibly leading him to his next big break.
In 1989, Reeves showed us his comedic side in one of his most famous performances to date. Bill & Ted's Excellent Adventure followed the goofy duo through time as they met important historical figures in an effort to complete their history project. Reeves was nothing short of "excellent" in his portrayal of Ted, the metalhead slacker who is seriously close to flunking out of high school.
Now on everyone's radar, thanks to Bill & Ted, Reeves went on to make several more blockbuster films throughout the years. He starred alongside Winona Ryder and Gary Oldman in Bram Stoker's Dracula.
In 1994, he took audiences on an action-packed bus ride in the non-stop thriller Speed. These films led Reeves to super-stardom in the box-office smash, The Matrix, and its sequels. 
Most recently, Reeves became a powerful presence on the big screen in the action-packed thriller John Wick. Reeves plays a deadly assassin seeking to wreak havoc on those that killed his dog (which also happened to be the last gift given to him by his dying wife). The film was wildly popular and Reeves has continued the role in two sequels.
Do people really think he's immortal?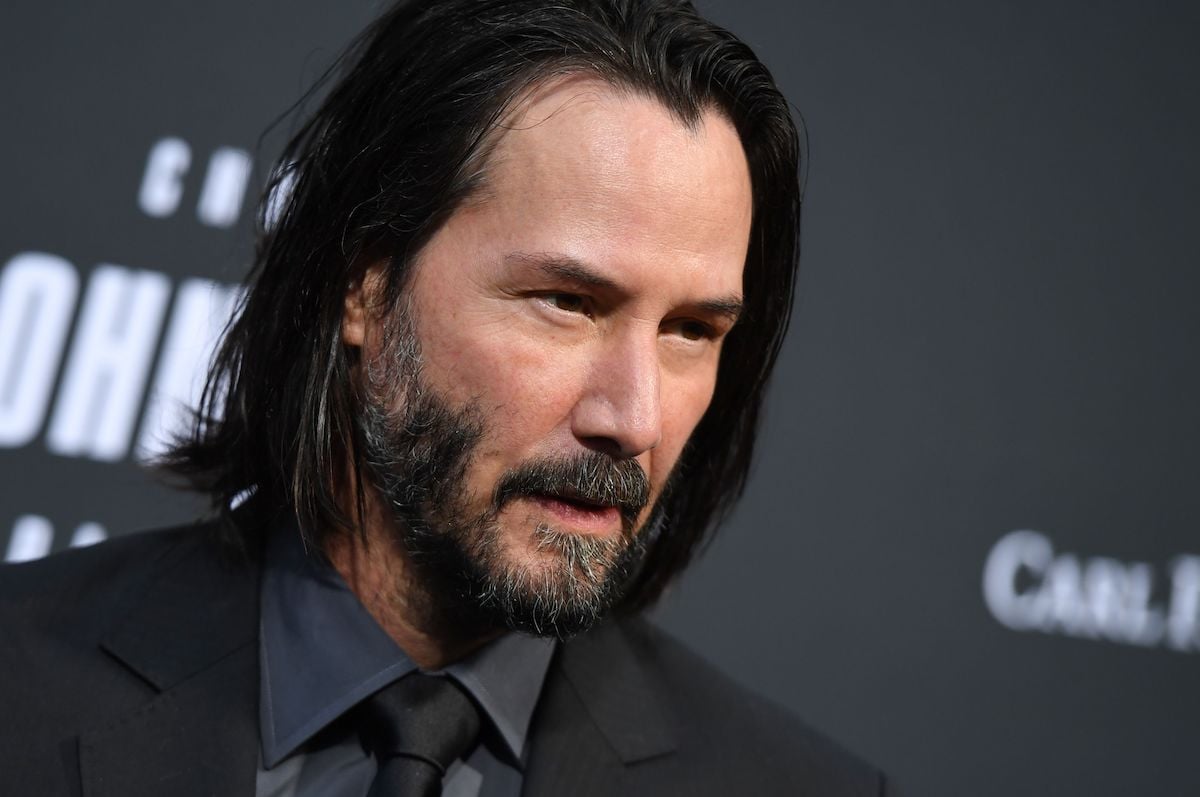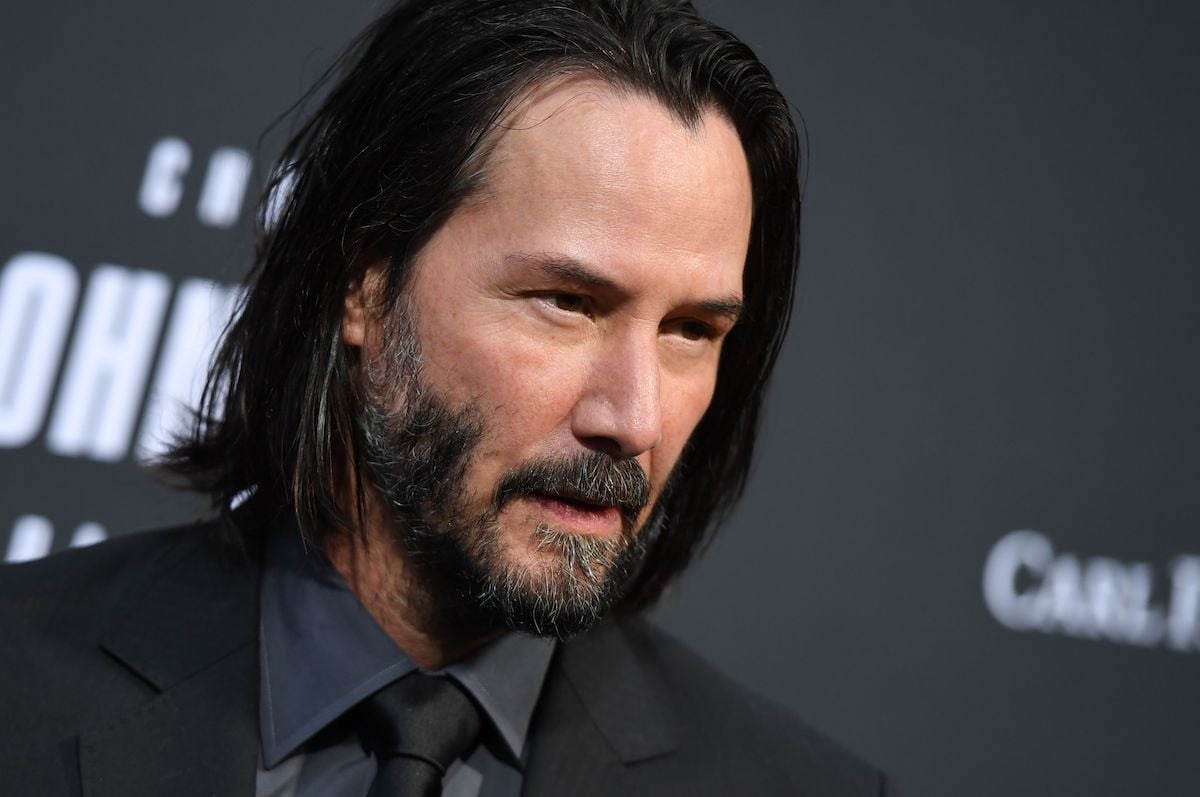 RELATED: RELATED: Keanu Reeves's Favorite Movie Is Not 'The Matrix,' 'Speed,' or 'John Wick'
It's become something of a running joke and a low key conspiracy theory that Reeves is immortal, reports BestLife. The actor hasn't seemed to age a day in the past 30 years.
While his youthful appearance is pretty impressive, there are plenty of other celebrities who don't seem to change much with age. Some even look better than they did when they were younger. Paul Rudd, Jennifer Lopez, Ashton Kutcher, and Mila Kunis are just a few of the many celebrities who seem to defy the aging process.
However, none of these celebrities have legions of fans devoting their time to proving the stars' immortality. Reeves does. There is an actual website dedicated to laying out the "evidence" of his centuries-long life.
The site — aptly named "Keanu is Immortal" — documents several historical faces that look a lot like the actor, and delves into the mysterious circumstances surrounding their deaths. 
Either way, the world could use more Keanu Reeves
Whether or not Reeves is immortal, there's no denying that the world could use more people like him. In recent years, numerous people (average Joes, like you and me) have shared their real-life experiences with Reeves.
There was the time he helped a bunch of stuck passengers at the airport find a ride on a van, accompanying them on their way and enjoying country music with the group.
Then there was the 16-year-old fan who Reeves (with his incredible powers of empathy) signed an autograph for at a movie theater. The ticket seller had been too nervous to ask the actor for an autograph, but that didn't stop Reeves from being generous.
In 2011, Reeves was caught on video offering his seat on the subway to a woman carrying a large, heavy bag. 
Even as far back as 1997, it was apparent that Reeves had a huge heart. He was seen hanging out with a homeless man on the streets of L.A., deep in conversation and sharing lunch.
Crews that worked with him in the late '90s report that he treated them to breakfast and lunch regularly, taking care to make the "grunt workers" feel appreciated. He may have a flawless face but it's clear that this guy's heart is even more beautiful than his appearance.