Keanu Reeves Is Always Working Out for Action Films Even When He's Not Filming
The long-lasting Hollywood actor Keanu Reeves is well-known for his roles in popular action films on the big screen.
During his action star career, he has never been one to back down from performing his own stunts. While many will have stunt doubles step in for intensive fighting scenes or performing difficult maneuvers, Reeves is committed to being part of the action.
Even in his mid-50s, Reeves is doing a majority of his stunts in the action-thrilling John Wick movies. Get all the details of how he maintains his fitness level even when their no action-packed scenes on his schedule. 
Looking back at Keanu Reeves' action roles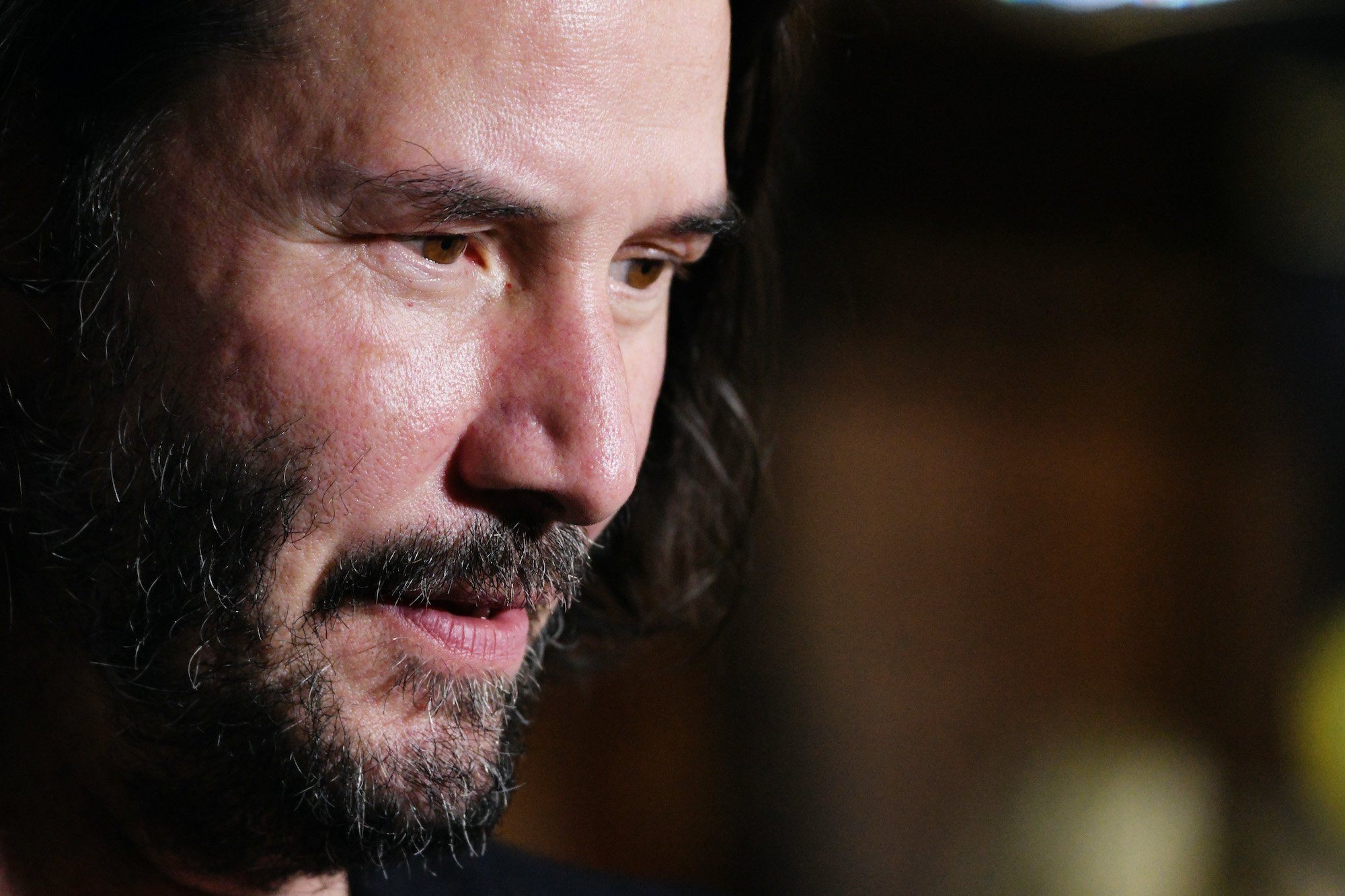 Reeves has been in several well-known action roles throughout his over 30-year career. The star recently celebrated his 56th birthday, but fans still think his youthful appearance and high energy will not have him back down from any action roles in the near future.
His clean and simple diet, consistent workout routine, and carefree attitude have helped keep his youthful in mind and body. Since his first big-screen role in 1986's Youngblood, Reeves grabbed the attention of movie-goers staring in other big hits of the 90s, such as Bill and Ted's Excellent Adventure, Point Break, and Speed.
However, his most notable appearance was his role as Neo, the computer hacker from The Matrix movies.
How Keanu Reeves preps for action scenes
Although Reeves has starred in a variety of film genres, action-thrillers are somewhat his specialty. Staring in action-packed films and a dedication to performing all his own stunts means he must be prepared to play the part by staying fit.
In a recent interview with Style, Keeves said, "I've had this fantastic personal trainer for the last 10 years who makes sure that I stay in shape and maintain my training regimen even when I'm not preparing for a film that requires a high level of fitness. He's like John Wick when it comes to getting me to work out." 
In the past, the action star allowed fans a peek into his routine when prepping for intensive films like John Wick. It starts with eating with simplicity and balance in mind, which is a concept Reeve has followed since his Matrix days.
According to Man of Many, he eats low sodium and low-fat foods, and on the night before a big fight sequence, he'll have a juicy steak with "a little fat on it," which he refers to the ritual as "totally psychological."
When he is preparing for an action film, Reeves trains much like a stuntman, spending his time months before shooting focused on being ready to film. His experience in martial arts is seen in several of his films, including Man of Tai Chi.
One of his main focuses during training is joint stability and tightness exercises to prevent injury rather than building large muscles. 
No stunt double needed for Keanu Reeves 
RELATED: The Real Reason Why Keanu Reeves Is Perfect for Rumored Marvel Role
In the same Style interview, Reeves shows he does not want a stunt double for any of his roles regardless of how tough it may be.
He was quoted saying: "I feel fit and healthy but it's a lot harder for me to execute some of the moves the way I would have 20 years ago or when I was doing The Matrix films. You also get very sore and stiff and you're not anxious to keep doing take after take. But I would never let a stunt man do the work for me. I have to do it myself even if it's painful sometimes."
The old saying is that you are only as old as you act, and while Reeves is celebrating birthdays, his youthful energy and appearance say he's not ready to slow down soon.