Keanu Reeves' Kindness Spotlighted in Run-In With Young Fan
An actor's job is to play somebody else for the cameras, and usually, their characters are very different from themselves. This is especially true for Keanu Reeves, who has played many different characters in his lengthy career in Hollywood.
Although he was well-known for being an action hero thanks to movies like The Matrix or John Wick, Reeves can't be any more different from the characters he plays. In reality, he's well-known to be a kind and gentle soul who can't hurt a fly, and that's exactly why his fans love him so much.
Here's a look at when Reeves met one of his young fans that shows how kind he truly is.
Keanu Reeves' long acting career
Reeves started acting in the 80s, and he quickly made a name for himself in Hollywood. Since he was a young man at the time, he got a lot of roles where he played young characters, such as in Bill & Ted's Excellent Adventure.
Eventually, though, he slowly became an action hero with movies like Speed and Bram Stoker's Dracula. But after The Matrix trilogy ended, his career almost seemed to end, too.
He still got roles, but none of his movies really did well. That was until John Wick became a breakout hit. After that, his career had a resurgence, and he got a lot more roles. However, one reason why he may have gotten so much love lately maybe because of how wholesome and kind he is.
Keanu Reeves' many acts of kindness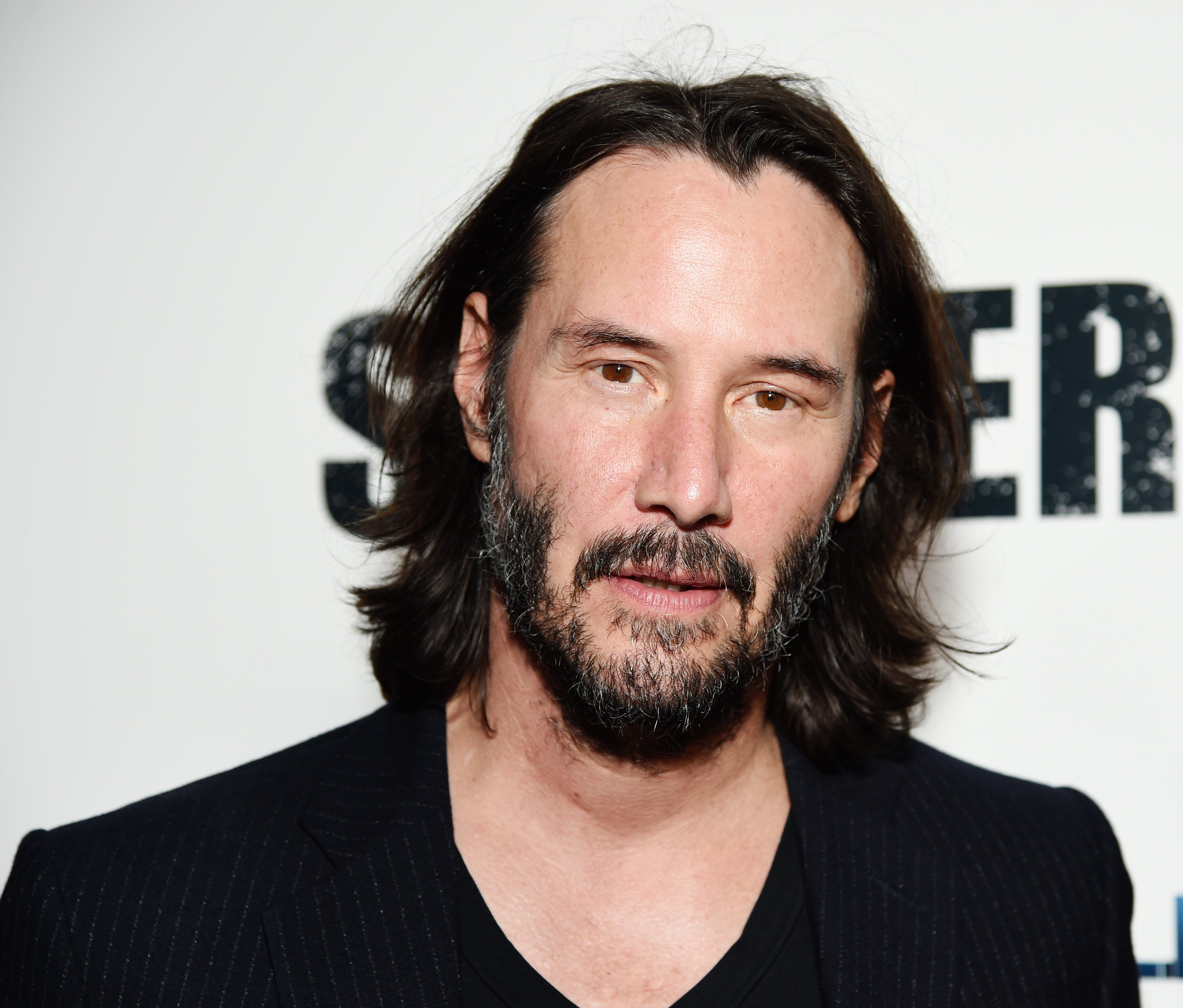 Although Reeves doesn't consider himself to be "the nicest guy in the world," his many acts of kindness speak for themselves. For example, he helped Octavia Spencer out when her car broke down, and he gave each of the 12-person stunt team of The Matrix a Harley-Davidson bike. On top of that, after The Matrix sequels finished filming, he bought each of the entire 800-person crew a bottle of Champagne.
Another example of his kindness happened in 2019, when a fan had a sign in her front yard that referenced something Reeves had said. One day, he decided to stop by and asked her if he could sign her sign, which she of course agreed to.
And of course, despite working in Hollywood for decades, nobody seems to have anything negative to say about him. Many of his co-stars talk about how nice of a person he is and how he is just a kind and gentle human being. This kindness was on full display when Reeves was surprised by a young fan.
A wholesome surprise
According to Esquire, Patrick Murphy, who is the physical trainer who trained Reeves for his role in John Wick, talked about just how kind of a man Reeves was. They were filming in New York City, and although Reeves lived about three minutes away from the gym where Murphy trained him, his commute took upwards of 30 minutes. This was because Reeves took the time to talk to his fans and take selfies with them while he walked to the gym.
However, that wasn't the most wholesome moment that Murphy remembered. Murphy told Esquire that once a boy jumped on Reeves from behind. "The mother was apologetic, but KR embraced and calmed the boy immediately, signed memorabilia, and had a beautiful chat and photo with him," Murphy said. "I've always admired KR's kindness. He's simply the best."
Due to how much love and respect Reeves has for his fans, it's no surprise that his fans are quick to reciprocate. While he'll definitely keep getting roles in action movies, Reeves will also have the role of being a role model for many of his fans.