Keanu Reeves Learned This 'John Wick 3' Move in 3 Tries
Keanu Reeves turned himself into a fighting machine for the John Wick films. If you want to know just how awesome Reeves is, ask the bad guy. Mark Dacascos played Zero in John Wick: Chapter 3 – Parabellum and had the final battle with John Wick. Dacascos is a trained martial artists and star of many martial arts movies himself, but even he was impressed with Reeves.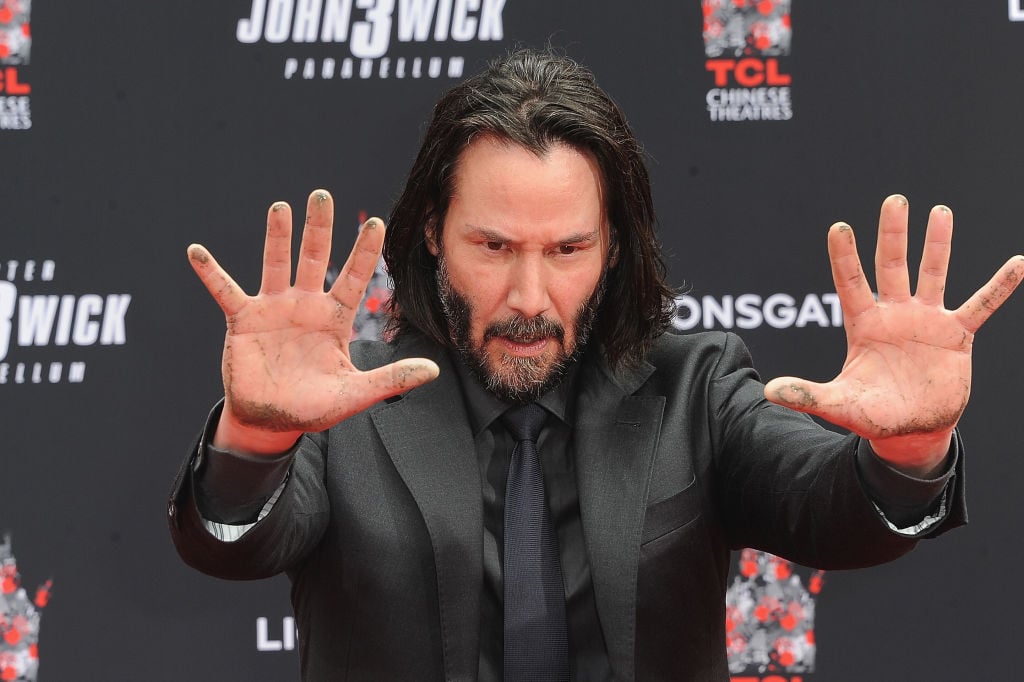 Dacascos spoke with Showbiz Cheat Sheet today in Los Angeles for the upcoming home video release of John Wick: Chapter 3 – Parabellum. He shared a cool story about how quickly Keanu Reeves picked up an acrobatic move in their fight scene. Bring John Wick: Chapter 3 – Parabellum home on 4K UHD, Blu-Ray and DVD Tuesday, September 10 and we'll have even more with Mark Dacascos here on Cheat Sheet.
'John Wick: Chapter 3' director Chad Stahelski demonstrated the move
Keanu Reeves met Chad Stahelski on The Matrix where Stahelski doubled for Neo. Now that he's directing, Stahelski won't ask Reeves to do anything he can't do.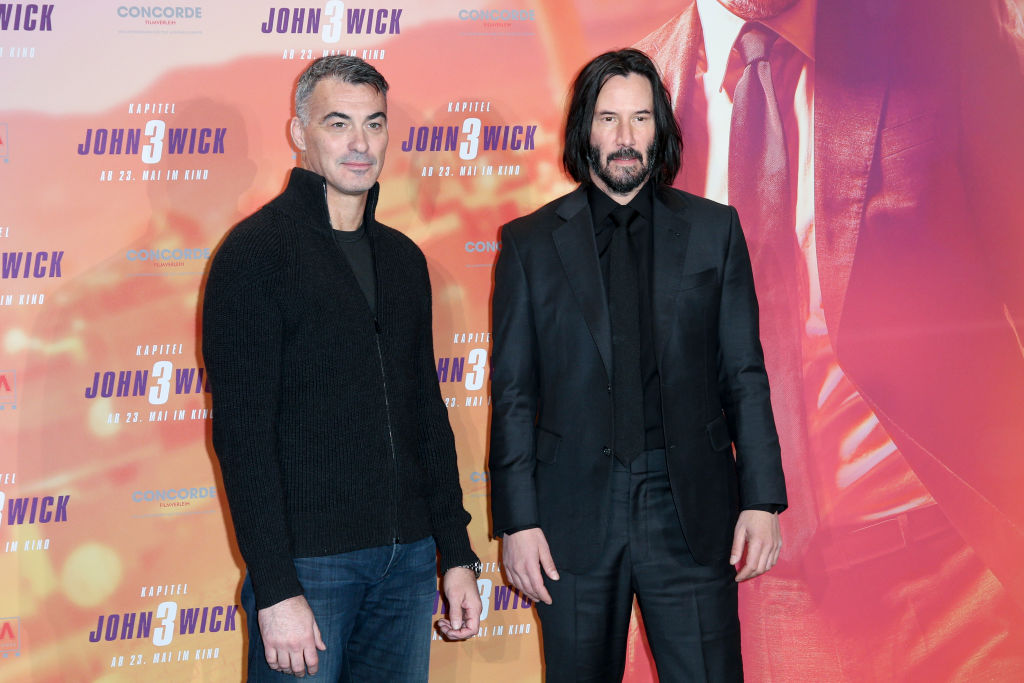 "It was incredible to have a director who himself is an expert martial artist. Doing the last fight scene, there was a moment that Chad Stahelski wanted a certain move in there and I heard Keanu say he's not familiar with the move. So instead of another stunt person doing the move, Chad comes out on the set. Chad actually does the move flawlessly. I had never seen the move before. I can't do the move and he wanted Keanu to do that."

Mark Dacascos, interview with Showbiz Cheat Sheet, 9/5/19
Keanu Reeves learns the new move immediately
This was not in the rehearsal stage where Keanu Reeves would have days to practice. Reeves learned Stahelski's new move right there on the set.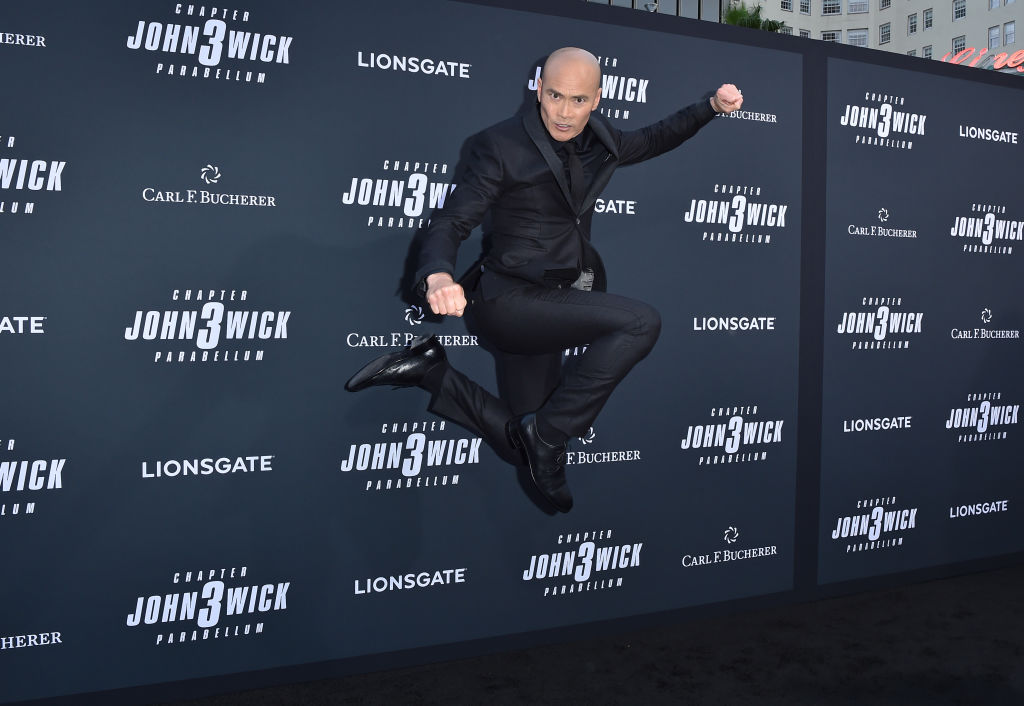 "Keanu gets up," Dacascos said. "He says, 'Let me try this.' Does a couple tries and by the third time, he's doing it flawlessly. So to see your director and the lead actor be so good at martial arts, that was inspiring and it made me go, 'Dacascos, man, step up. Step it up.'
You can see that move in 'John Wick: Chapter 3 – Parabellum'
While Keanu Reeves is fighting Mark Dacascos in the finale, you can see Reeves do the move he learned in three tries.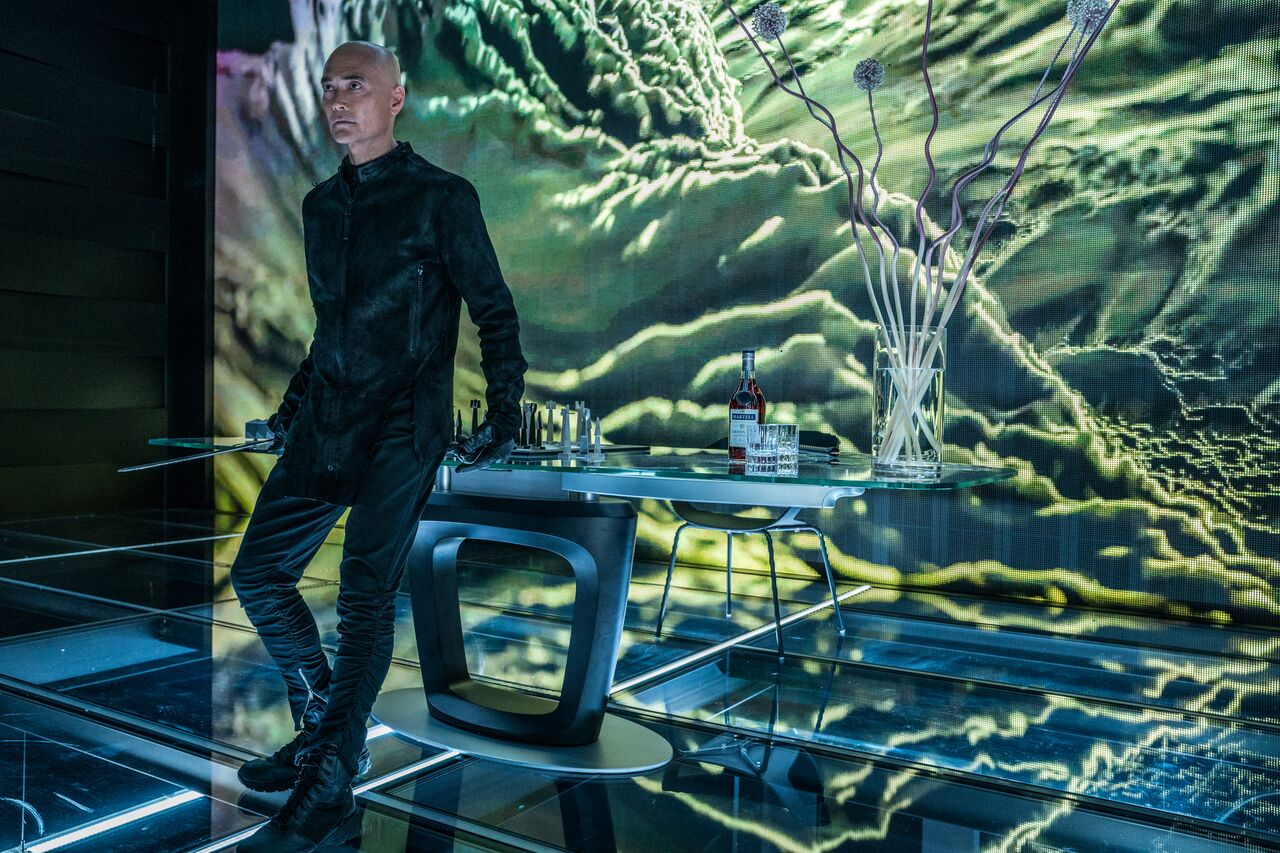 "It was our finale fight with Mr. Wick and Zero," Dacascos said. "Keanu jumps up on the waist and does a turn and flips [me]. I can't even do it. I can see it in my mind. He literally jumps on the person and turns and twists and they both go flying. It was crazy."
Mark Dacascos was in awe of two other 'John Wick: Chapter 3' fighters
Zero has two martial artist proteges in John Wick: Chapter 3 played by Yayan Ruhian and Cecep Arif Rahman. If you've seen them in action in the Raid movies, you'll know they're nobody's students. That was acting.
"Oh, my goodness, Cecep and Yayan, I want to learn from them," Dacascos said. "Those guys are crazy talented, crazy talented. So no, I am surely not their sensei. If anything, they could teach me and I would be honored to learn from them."