Keanu Reeves Opens Up About Why He Refuses to Embrace His Fame
Celebrities are all over the internet. Some celebrities love being in the spotlight, while others prefer to live a quieter life. Privacy is hard to come by when you're famous, though. 
One actor has been caught in so many random acts of kindness that he's become the internet's favorite celebrity. Keanu Reeves prefers to lead a private life, but the internet is so smitten with this all-around good guy that they're calling him "the internet's boyfriend."
Who is Keanu Reeves?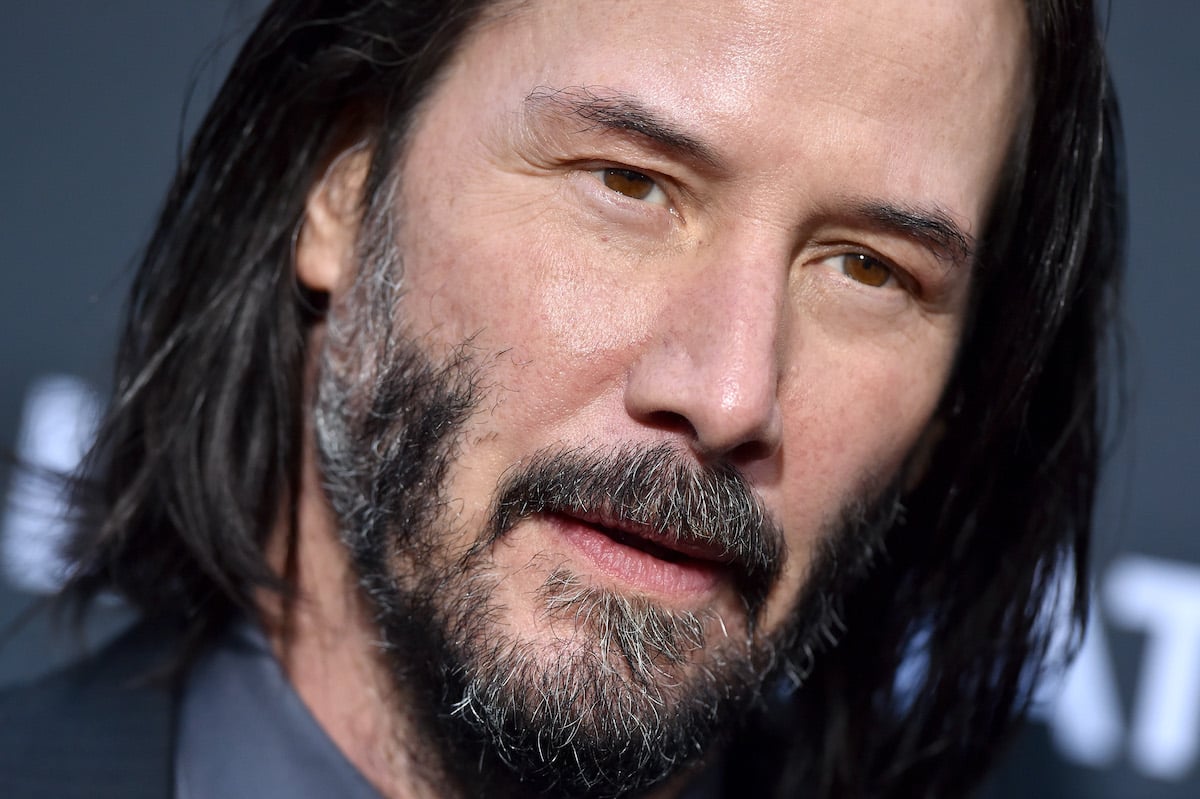 Keanu Reeves was born in Beirut, Lebanon. The name "Keanu" means "cool breeze over the mountains" in Hawaiian.
Reeves' father was a geologist and his mother was a showgirl and costume designer. Reeves lived with his parents until their divorce when he moved to New York City and then Toronto with his mother and sister. 
Reeves wasn't very interested in school, and he dropped out to become an actor. He worked in theater and television in his early days, then landed his first major film role in Youngblood in 1986. Later that year, he delivered a powerful performance in River's Edge. In 1988, he was a part of the Oscar-nominated Dangerous Liaisons. 
Reeves's big break came in 1989 with his role in Bill and Ted's Excellent Adventure. He played the part of Ted so well that the image stuck with the actor. Moving forward, he tried to choose roles that would show audiences that he wasn't a one-trick-pony. 
The talented actor starred opposite River Phoenix in My Own Private Idaho and delivered a fantastic performance in Bram Stoker's Dracula. 1994 turned Reeves into an action hero in the adrenaline-pumping film, Speed. 
In 1999, Reeves was front and center at the box office again with the sci-fi hit, The Matrix. He continued to dedicate his time equally to hit movies and Indie films. He also tried his hand at producing and directing with the documentary Side by Side in 1992 and the film Man of Tai Chi in 2013.
Most recently, Reeves stole the show in both John Wick movies and played a lovable–if not delusional–action figure in Toy Story 4. He also plays the character of Johnny Silverhand in the upcoming video game, Cyberpunk 2077. 
Why do they call him 'The Internet's Boyfriend'?
Reeves has earned the moniker "The Internet's Boyfriend" because he is undoubtedly one of the internet's favorite celebrities. He is constantly in the news, but never for anything negative.
Fans find him extremely endearing. The actor has proven himself to be a truly remarkable person, always lending a helping hand to anyone in need. 
If you were to Google "Keanu Reeves' good deeds", you'd probably find a wealth of articles detailing his sweetest, real-life moments. He's given up his seat on the subway, helped stranded people get home from an airport, and waits in lines for his own parties. 
In addition to his many wonderful acts of kindness, Reeves is a staunch supporter of independent bookstores and PETA. He is involved in numerous charities and has a private foundation that helps children's hospitals and cancer research. 
Why does he try to stay out of the spotlight? 
Reeves isn't one who enjoys having his life plastered all over the internet, despite being one of its most beloved celebrities. The charming actor prefers to keep his distance from all the fame. He isn't in the business for the glory, he's in it because acting fulfills his life in ways that nothing else can.
In a recent interview, Reeves explained his feeling about fame. He said: "I've always kept my distance from all the fame. I never lived my life as a function of what was said or written about me. I just love the way I'm still as interested in acting as I ever was. Acting has always given me a structure and purpose in life and I've never found anything else to invest myself in the way I do when I'm acting or working on films."