Keanu Reeves Overcame This Developmental Disorder to Be a Star
Keanu Reeves might be the biggest name in Hollywood right now. However, life wasn't always so easy for the star. This disease could have held him back.
Today there is no doubt that Keanu Reeves is a huge name in Hollywood. He is known for appearing in movie franchises such as Bill and Ted, The Matrix, and John Wick. Despite being a famous actor, he has also gained a lot of fans for being a genuinely sweet guy.
However, while Keanu Reeves seems to be doing quite well now, life was not always easy for the actor growing up. In fact, he struggled with a developmental disorder that made things very hard at times.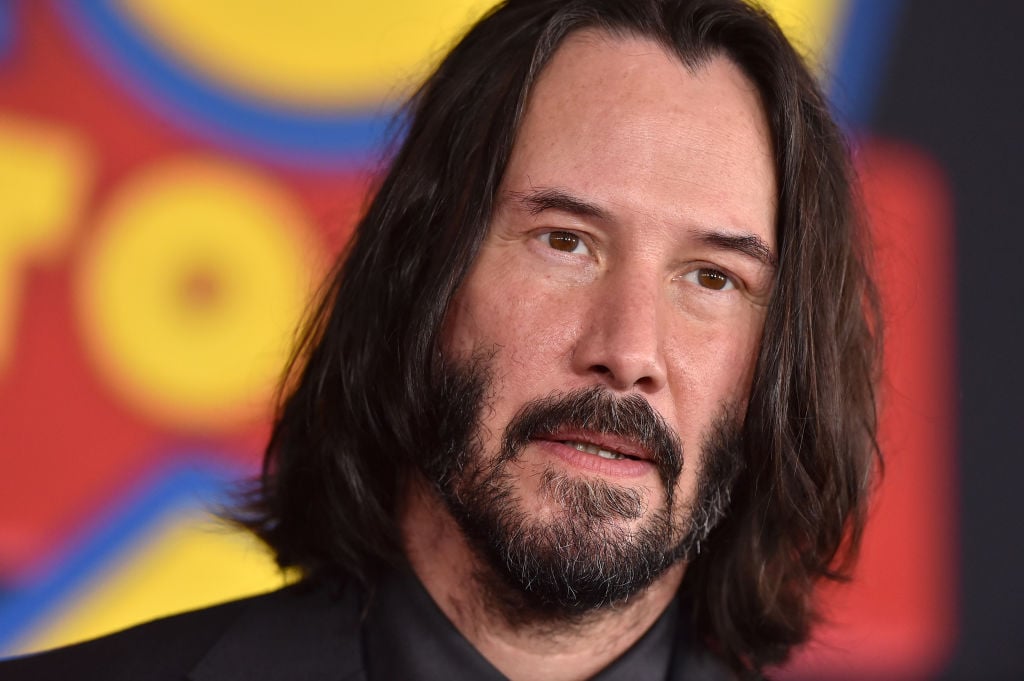 Keanu Reeves' childhood and early life
Reeves was born on September 2, 1964, in Beirut, Lebanon. His father was American while his mother was British and the two of them met in Beirut.
When Reeves was three years old, his father abandoned the family and he moved around with his mother to different places. They lived in Sydney as well as New York City, before ultimately settling in Toronto.
Reeves never had much of a relationship with his father. The last time he met his father was when he was 13 and afterwards the latter was serving time for drug possession.
Keanu Reeves struggled with dyslexia growing up
School was very hard for Reeves as a kid because he was diagnosed with dyslexia, a learning disorder in which one has trouble distinguishing words and letters.
"Because I had trouble reading, I wasn't a good student," Reeves once said.
Ultimately Reeves was also expelled from one high school because, as he shared: "I was just a little too rambunctious and shot my mouth off once too often. I was not generally the most well-oiled machine in the school."
Despite the fact that Reeves had trouble reading, he was interested in stories. He loved Shakespeare and other famous authors who were known for their storytelling.
"When I was going to the School for the Performing Arts, around that time, immediately after I'd be going to the library and reading Chekhov plays," Reeves said.
This love for stories ultimately allowed him to become an actor. He took acting lessons and participated in school plays as a teenager, which would lead him to Hollywood later on.
Keanu Reeves had to overcome other obstacles as well
Even when Reeves finally hit it big in the film industry in the '90s, he would still face many obstacles that simply made life very hard.
In 1993, his best friend, River Phoenix, died from a drug overdose at the age of 23. Reeves and Phoenix met on the set of the movie I Love You to Death and remained close.
Phoenix died while filming the movie My Own Private Idaho and it just so happened that Reeves was the one who urged Phoenix to take on that job.
However, several years after the death of Phoenix, Reeves would experience more tragic losses. In 1999, his daughter with then-girlfriend Jennifer Syme was stillborn.
The death of their daughter put a strain on Reeves and Syme's relationship and the couple split up not long after. But in 2001, Syme was suddenly killed in a car accident after coming home from a party.
These losses have no doubt affected Reeves a lot. He once shared that no matter how many years have passed the grief will always seem to be there. "I don't think you ever work through it," he said. "Grief and loss, those are things that don't ever go away. They stay with you."
His struggles have made him a compassionate human being
Despite all of these sad stories in Reeves' life, he does not use them as an excuse to be a bitter person who is angry at the world. Instead, they seem to drive him to move forward and be a kind person to many people around him.
Over the years, there have been countless stories shared of Keanu Reeves' selfless acts. From buying food for the crew on his movie sets to giving random strangers a ride in his car, it just seems as if everyone who interacts with Reeves only has nice things to say about him.