Why Keanu Reeves and Sandra Bullock Never Dated
Keanu Reeves has been a quiet force in Hollywood for more than three decades. He continued his rise to fame after appearing in the 1994 movie Speed alongside actress Sandra Bullock. They had an undeniable onscreen chemistry. One thing fans have wondered is why the pair didn't get together for an offscreen romance. Here's why Keanu Reeves and Sandra Bullock never dated.
Keanu Reeves and Sandra Bullock had crushes on each other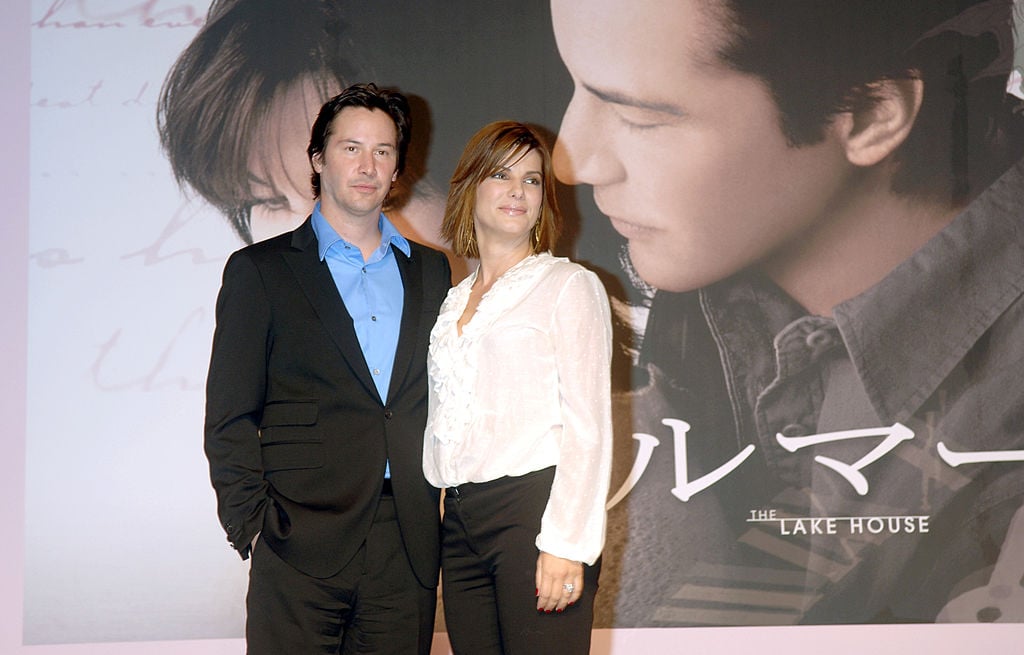 During separate interviews with Ellen DeGeneres, Reeves and Bullock revealed they had crushes on each other while filming the 1994 movie Speed. The only thing is, neither of them knew the other had a crush. Bullock said she had a crush on Reeves, but she didn't say anything because she didn't think he felt the same:
I think about how sweet Keanu Reeves was and how handsome he was. It was hard. It really was hard for me to really be serious. He would look at me and I'd [start giggling]… I never dated him. There's just something about me that I guess he didn't like… I think we were friends for that long because we didn't [have a sexual relationship].
Why Keanu Reeves and Sandra Bullock never dated
Reeves said he had no idea Bullock had feelings for him. "She obviously didn't know I had a crush on her either," Reeves told DeGeneres. The talk show host was so shocked the actors never revealed their feelings for each other. "I can't believe you both had crushes on each other and were so scared," said DeGeneres. Reeves explained why the two never pursued a relationship. "We were working!" said the actor.
DeGeneres wasn't buying Reeves' excuse. "Haven't you ever had a romance with someone you did a movie with?" asked DeGeneres. Reeves made a few funny faces and fidgeted a bit, so DeGeneres said she took that as a "yes."
The chemistry between Keanu Reeves and Sandra Bullock was real
DeGeneres commented on the authenticity of the actors' chemistry, and Reeves agreed. "So that chemistry was real because you all really did have feelings like that," said DeGeneres. Reeves nodded his head in agreement. "It was nice to go to work," he said. "She's such a wonderful person, a wonderful actress."
Read more: Anne Hathaway Net Worth and the 1 Parenting Tip She Took from the Royal Family
Check out Showbiz Cheat Sheet on Facebook!