Keanu Reeves Says He's the Limit of the 'John Wick' Films
Keanu Reeves has had a heck of a year with the third John Wick film breaking records, his fan-favorite role in Toy Story 4, and filming Bill and Ted Face the Music. It's almost as good a time to be a Keanu Reeves fan as it is to be Keanu Reeves himself! He just celebrated his 55th birthday and shows no signs of slowing down, with John Wick: Chapter 4 already scheduled for May 2020.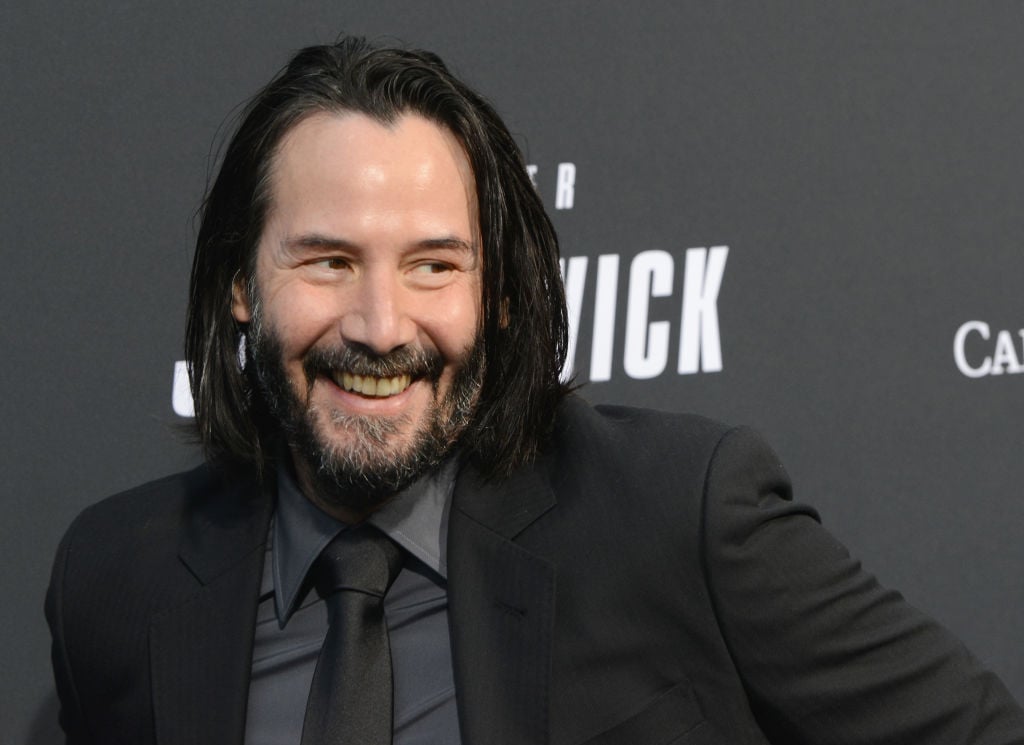 You can bring John Wick: Chapter 3 – Parabellum home next week on 4K UHD, Blu-ray and DVD, where the rain-soaked streets glow neon in HD, as do the underground corridors of the Continental hotel. Showbiz Cheat Sheet scored a Blu-ray copy early to hear Reeves', his costars' and director's thoughts on the action-packed epic. John Wick: Chapter 3 – Parabellum is on digital now and 4K, Blu-ray and DVD with bonus features Tuesday, Sept 10.
Why Keanu Reeves is the limit of the 'John Wick' films
When Keanu Reeves says he's the limit, he means he's always trying to push that limit higher, meaning himself.
"Over the years of doing the John Wick training, the physicality, the martial arts and then the weapon work, I've gotten better," Reeves said. "So I'm really the ceiling because the vision is always bigger than me and when you're the limit, you can always get better because the vision is always greater than you."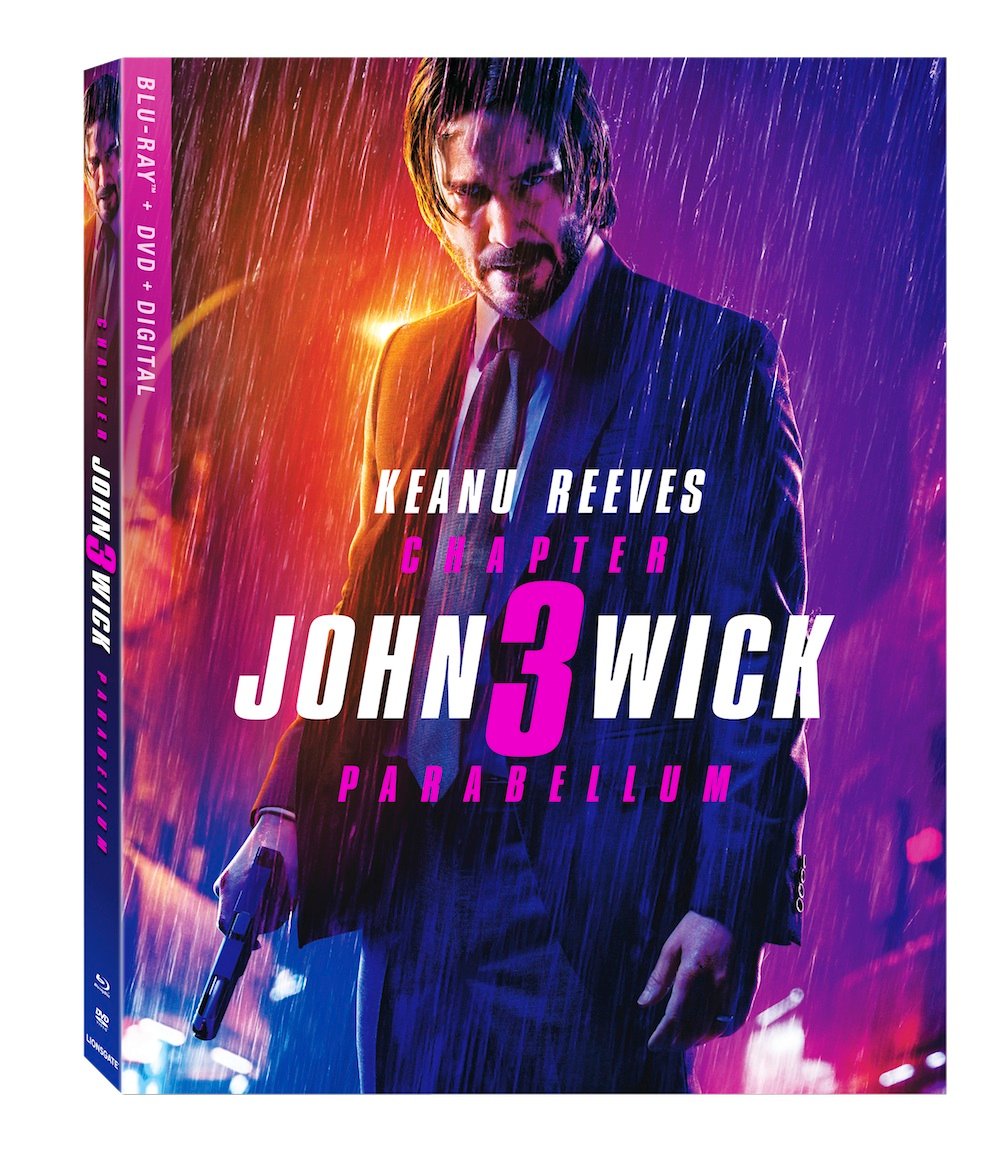 John Wick: Chapter 3 – Parabellum took five months just for all the action sequences, said director Chad Stahelski. Add dialogue on top of that. 
"You can't just do one take and move on," Stahelski said. "It is 12 hours a day for weeks, sometimes months of action. John Wick 3 [was] five months of nothing but action sequences is a lot, in the rain, in New York, running up and down Fifth avenue, riding horses, riding motorcycles… that takes a level commitment that is not normal."
Halle Berry could disarm a gunman now
When John goes to the desert, he calls in a marker for Sofia (Halle Berry) to help him. They end up in a gunfight together, and after training for it, Berry feels she could protect her family.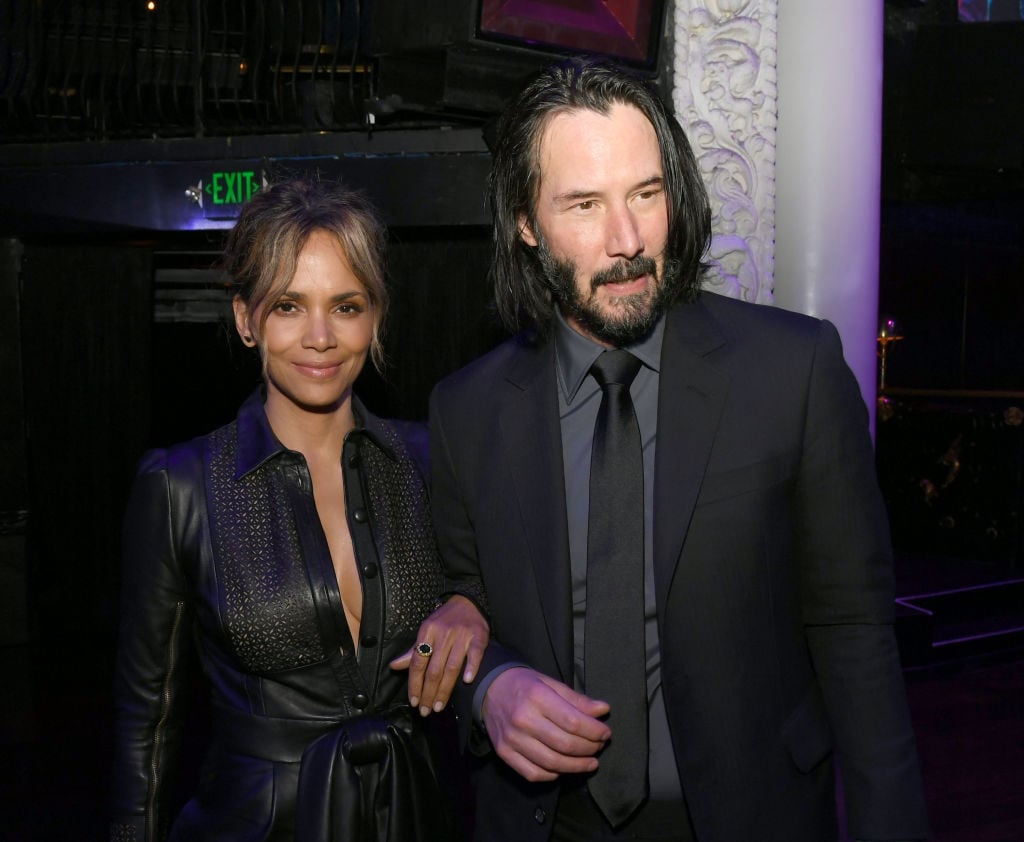 "While I'll never own a gun, I have two small children. If someone ever pulled a gun on me, now I would know what to do with it if I was lucky enough to get it away from them.  And with all of my other John Wick training, I might get it away and when I get it, I have to know what to do with it in order to save my family."

Halle Berry, John Wick: Chapter 3 – Parabellum Blu-ray bonus features
Keanu Reeves is really riding a horse, but the motorcycles are on green screen
John Wick escapes on horseback through the streets of New York. Behind the scenes footage confirms that's Reeves riding, and he talks about it.
"Get off the saddle, go sidewise, hang onto the neck and then shoot somebody," Reeves said. "That was next level."
Reeves rides motorcycles in real life too, but the motorcycle sequence in John Wick: Chapter 3 – Parabellum was actually filmed on a green screen stage. You can watch behind the scenes footage in which grips dressed in green suits pulled the bikes on green dollies.
Yes, the Adjudicator is non-binary
Asia Kate Dillon played The Adjudicator, sent in to make Winston (Ian McShane) answer for breaking the High Table rules for John Wick. Dillon identifies as nonbinary and, although it does not make mention of their gender, Dillon confirms they are.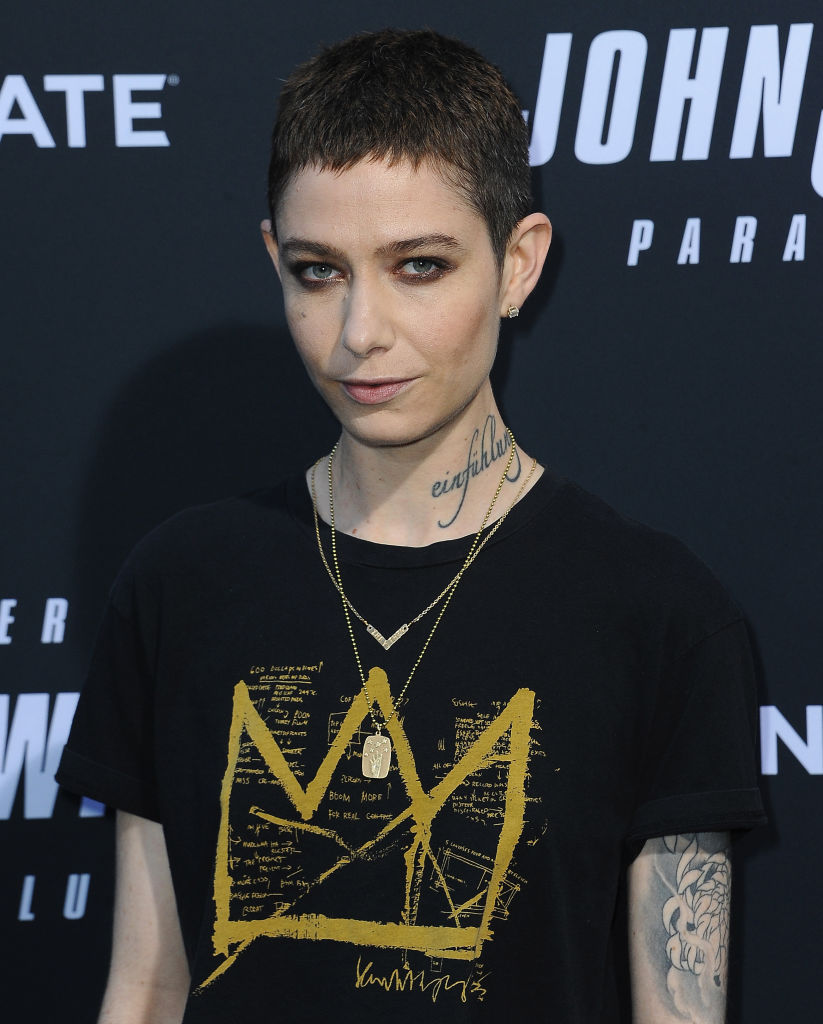 "It was really great that the adjudicator gets to go in, dole out punishment and then go back and have their tea, or Netflix and chill or whatever it is that the adjudicator does in their off time," Dillon said.
Cats ruined the dogs' takes in 'John Wick: Chapter 3'
One of John Wick: Chapter 3's groundbreaking action sequences has John and Sofia shoot through the streets of Morocco. During the gunfight, Sofia gives her dogs attack commands so they can help disarm bad guys. It turns out Morocco has a lot of street cats.
"There are cats everywhere and when my dogs saw cats, they went ballistic," Berry said. "Before every scene, someone would come in and do a cat sweep. Chad's takes are so long, inevitably during a take, a cat would wander through the set and there go the dogs."
Yes, those were ninjas in 'John Wick: Chapter 3'
The word ninja is never spoken in John Wick: Chapter 3, but there are ninjas fighting John Wick. Zero (Mark Dacascos) leads two other fighters (Yayan Ruhian and Cecep Arif Rahman). Dacascos confirmed they are ninjas. 
"Zero is a Shinobi, a ninja warrior," Dacascos said. "He loves martial arts so much that he has students. He cares for his students like children."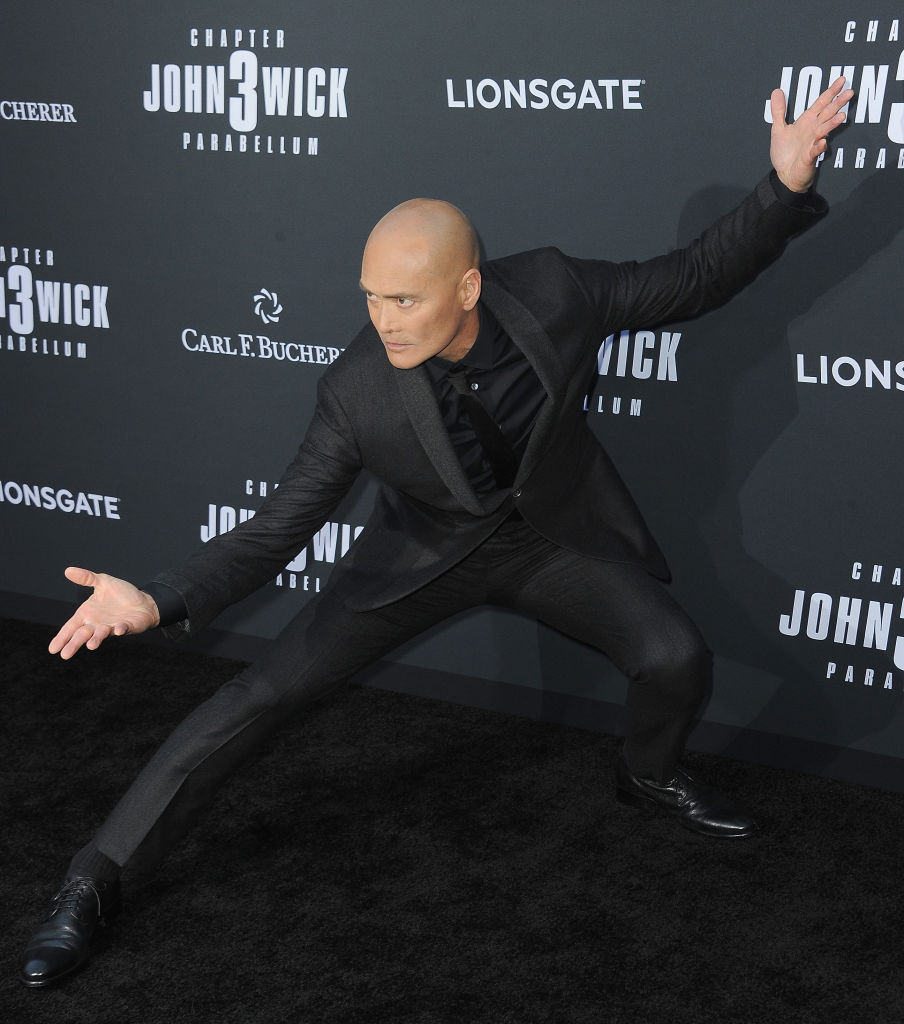 Reeves was a big fan of his students too.
"When Chad was thinking of Zero's students who could be come the ninja or Shinobi, he was like, 'Let's reach out to Yayan and Cecep' whom I became exposed to in The Raid."
'John Wick' is all in the edit
Yes, Reeves training hard and doing many of his own stunts are part of it. Yes, actors like Halle Berry coming in and training help, and yes, Stahelski's choreography and directing set the John Wick films above the competition. One bonus feature on the Blu-ray reveals how important editing is to these films.
Stahelski demonstrates how a few frames make the difference between smooth John Wick action and other choppy movies. Even sound is distinct. John makes a different sound than his opponents.