Who Is Keanu Reeves' Girlfriend, Alexandra Grant?
From his time-and-space-bending appearances in The Matrix and its sequels to his unbelievably charming cameo in Always Be My Maybe, Keanu Reeves has become a Hollywood treasure. The Canadian actor, also internet-famous for being unbelievably kind, also starred in the John Wick films.
Reeves has traditionally kept quiet about his private life, but he showed up at a museum event in Los Angeles with a lady friend in tow, very obviously happy and in love.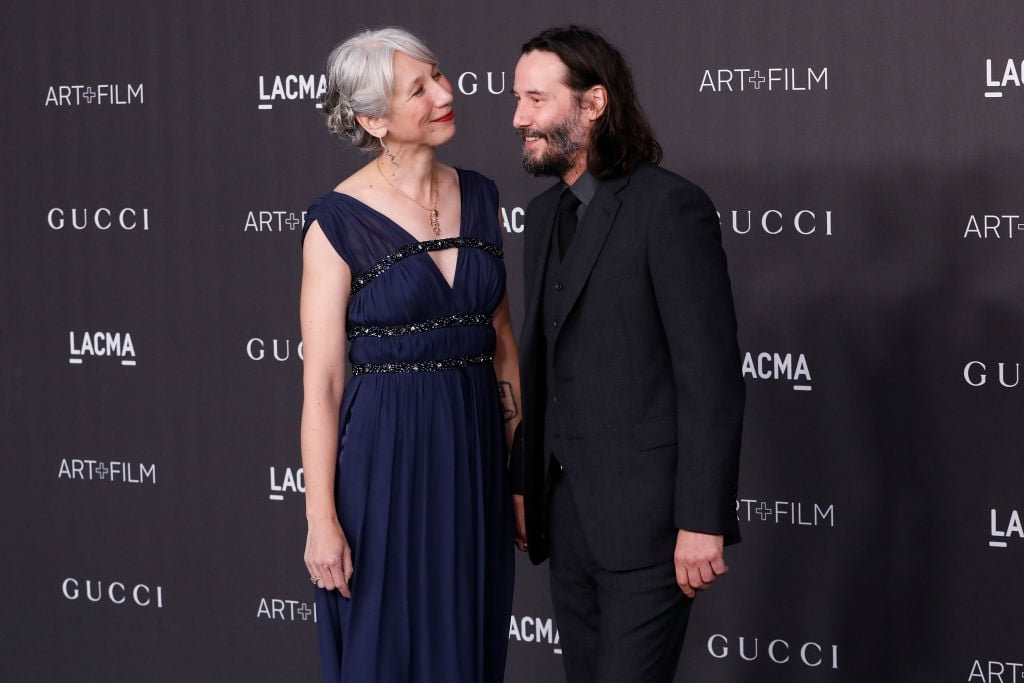 People reported that Keanu Reeves and his girlfriend Alexandra Grant made their public debut at the Los Angeles County Museum of Art at an event on Nov. 2.
Keanu Reeves, star of the 'Matrix' movies, has previously not been public about his girlfriend
The Daily Mail reported that Reeves "has never been affectionate with a woman while on the red carpet during his 35-year career." So it's a pretty big deal that it happened at all.
We have not seen Reeves officially in a relationship in decades. He dated Jennifer Syme in the late 90s, but that ended early in the new millennium.
He was rumored to be attached to Sandra Bullock, and casually dated actress China Chow, but this is the first blip of serious romance for the John Wick star in a long time.
Who is Reeves' girlfriend, Alexandra Grant?
"55-year-old Matrix actor and the 46-year-old artist never let go of each other," The Daily Mail reported.
Reeves and Alexandra Grant looked quite close in October leaving a sushi bar in Los Angeles, causing rumors to swirl around the two for weeks.
Their joint appearance at LACMA on Nov 2 confirmed the gossip to be true.
Grant is a Los Angeles-based artist, who works in drawing, photography, painting, sculpture, and video art.
The couple met when they collaborated on a book called Ode to Happiness. The description calls it "a grown-up's picture book." Reeves wrote the text, while Grant painted the pictures. They also worked together on Reeves' book Shadows, for which Grant served as the photographer.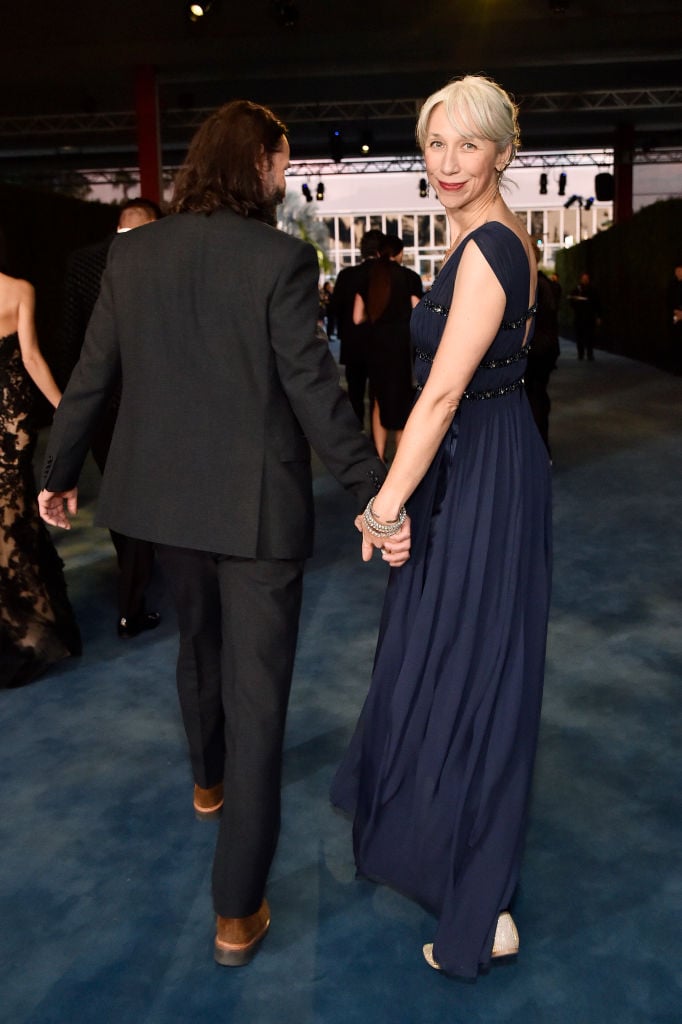 The two are now business partners as well, with a publishing company named X Artists' Books. We love a creative power couple.
Grant's art is featured in public collections like the Los Angeles County Museum of Art.
Keanu Reeves fans loved the age-appropriate choice in girlfriend
Fans of Reeves couldn't help but notice that his new girlfriend was refreshingly age-appropriate, especially by Hollywood standards. Reeves is 55, while Grant is 46. One tweeter wrote, "of course Keanu has an age-appropriate girlfriend. he is Good Man."
"Is it weird to get emotional over Keanu being genuinely happy with someone? Because I FEEL IT," another Twitter user wrote.
"Keanu is the most excellent dude," another chimed in. "Bless him for not being creepy."
Never one to miss out on a movie reference, one Tweeter offered this clever joke: "Technically she's a bit young for him since he's immortal, but we'll allow it."