Keanu Reeves' Terrible Accent In 'Bram Stoker's Dracula' Was Critically Slammed
Keanu Reeves is one of Hollywood's best actors — but his British accent didn't get much love from critics.
Shortly after his breakthrough role in 1989's Bill & Ted's Excellent Adventure, but before he became an A-list Hollywood celebrity after roles in films like Speed and The Matrix series, American actor Keanu Reeves starred in Bram Stoker's Dracula. Directed by Francis Ford Coppola (of The Godfather fame), the vampire-themed Gothic horror film was an immediate success.
It was nominated for numerous awards, including four Academy Awards, plus recognition at the Saturn Awards, Hugo Awards and BAFTA Awards. While critics fawned over the movie, those same critics did not take kindly to one aspect of the film: Keanu Reeves' acting and his attempts at a British accent.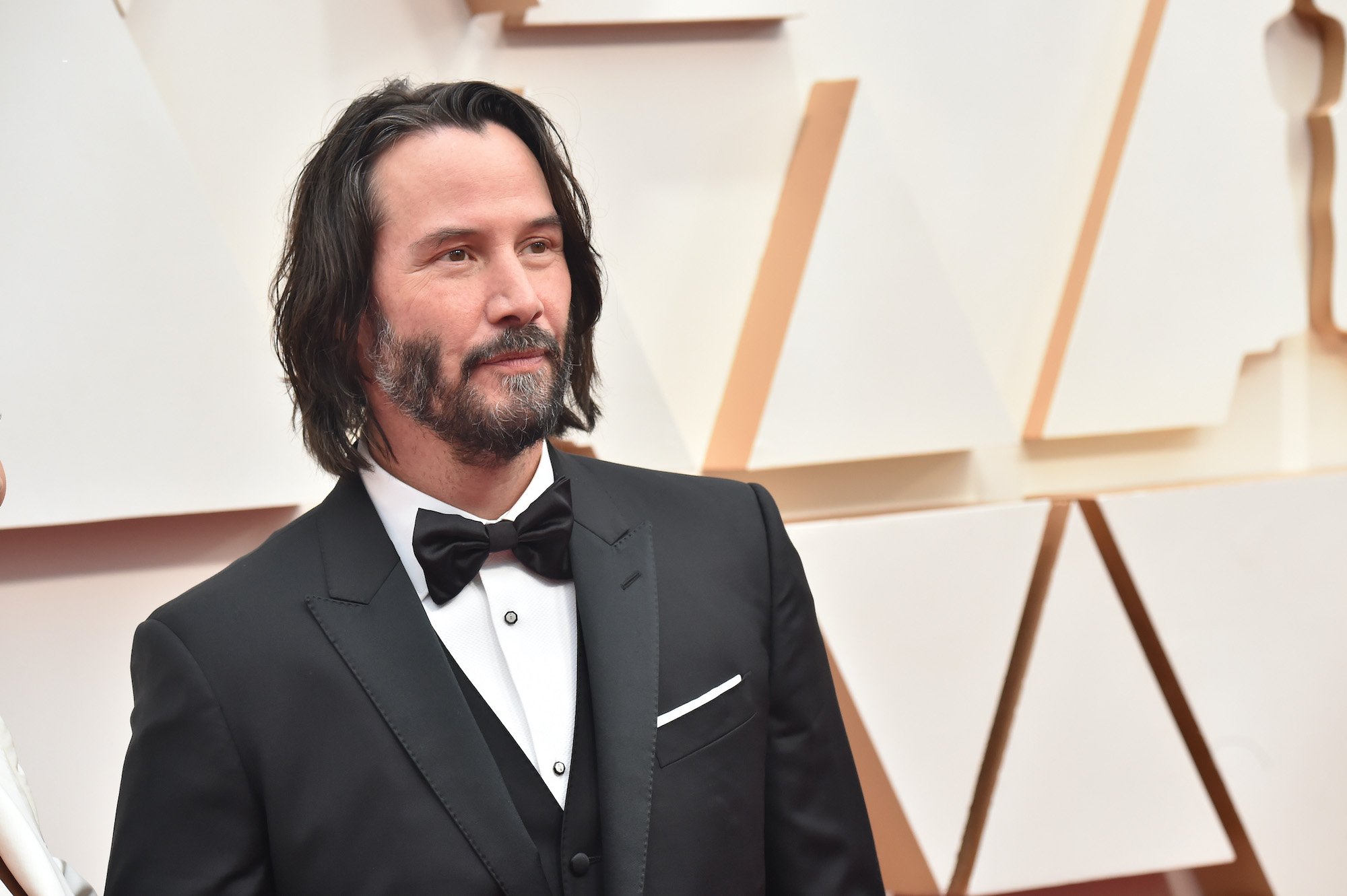 Reeves starred as Jonathan Harker in 'Bram Stoker's Dracula'
Reeves started acting on the theater stage before branching out into made-for-TV movies, reports IMDb. He first began gaining more Hollywood recognition for a brief stint in the 1986 film Youngblood, alongside actor Rob Lowe. But his breakout role was in Bill & Ted's Excellent Adventure. "The wacky time-travel movie became something of a cultural phenomenon, and audiences would forever confuse Reeves's real-life persona with that of his doofy on-screen counterpart," explains IMDb.
A couple of years later, he landed the part of Jonathan Harker in Bram Stoker's Dracula. In both the film and the original 19th century Dracula novel, Harker is the attorney that introduces audiences to the eponymous vampire villain. Reeves' character journeys to Transylvania to serve as Dracula's lawyer. After numerous plot twists and turns, Harker teams up with Van Helsing (played by actor Anthony Hopkins) to defeat Dracula.
Reeves devoted countless hours to perfecting his British accent
Despite having a heavy British accent in the film, Reeves doesn't have an accent. In fact, Reeves is part Native Hawaiian (his first name is a Hawaiian word referring to Hawaii's trademark breeze), was born in Lebanon and grew up in Canada. However, according to the film's director himself, Reeves was devoted to having an authentic British accent in Bram Stoker's Dracula.
"We knew that it was tough for him to affect an English accent," Coppola told Entertainment Weekly. "He tried so hard. That was the problem, actually — he wanted to do it perfectly and in trying to do it perfectly it came off as stilted. I tried to get him to just relax with it and not do it so fastidiously. So maybe I wasn't as critical of him, but that's because I like him personally so much. To this day he's a prince in my eyes."
Critics hated Reeves' terrible accent
While the film itself was a success, many reviewers singled out Reeves' accent as one part of the movie that was seemingly universally hated by critics. Nerdist summed up how audiences and critics felt about the movie:
"Yet with all [its] positives, Bram Stoker's Dracula has earned status predominantly as a guilty pleasure … for starters, the acting from Keanu Reeves as the stalwart hero Jonathan Harker is an example of one of Hollywood's very worst attempts at an English accent from an American actor."
Years later, critics continue to rip apart Reeves' accent, with some thinking it's part of a bigger trend. "Keanu Reeves is consistently terrible at delivering any accent apart from Californian surfer dude but it's his English effort in Dracula that tops the lot," reported Virgin Media nearly a decade later. "Overly posh and entirely ridiculous, Reeves' performance is as painful as it is hilarious."
Yet Coppola defends Reeves. "I know the critics gave him trouble about the accent," he told Entertainment Weekly. "But of all the young people I've met in the film industry he's so endearing and sincere, and a good person, and a generous person, and I'm glad I came to know that. He's the nicest person you'll ever want to meet."