Keanu Reeves Says He Watched 'John Wick 3' in a Theater to See Audience Reactions
Keanu Reeves, who typically stays out of the spotlight, is out and about to promote The Matrix Resurrections. The humble star is the face of two major film franchises, and 2022 will grace fans with John 4. As the subject of Reddit threads, Twitter love fests, and general internet admiration, Reeves stays in the public's consciousness even when he's not trying.
It's no wonder that some fans freak out when they see him in real life. But somehow, the beloved actor managed to stay under the radar at a movie theater and peeped moviegoers at a John Wick 3 showing.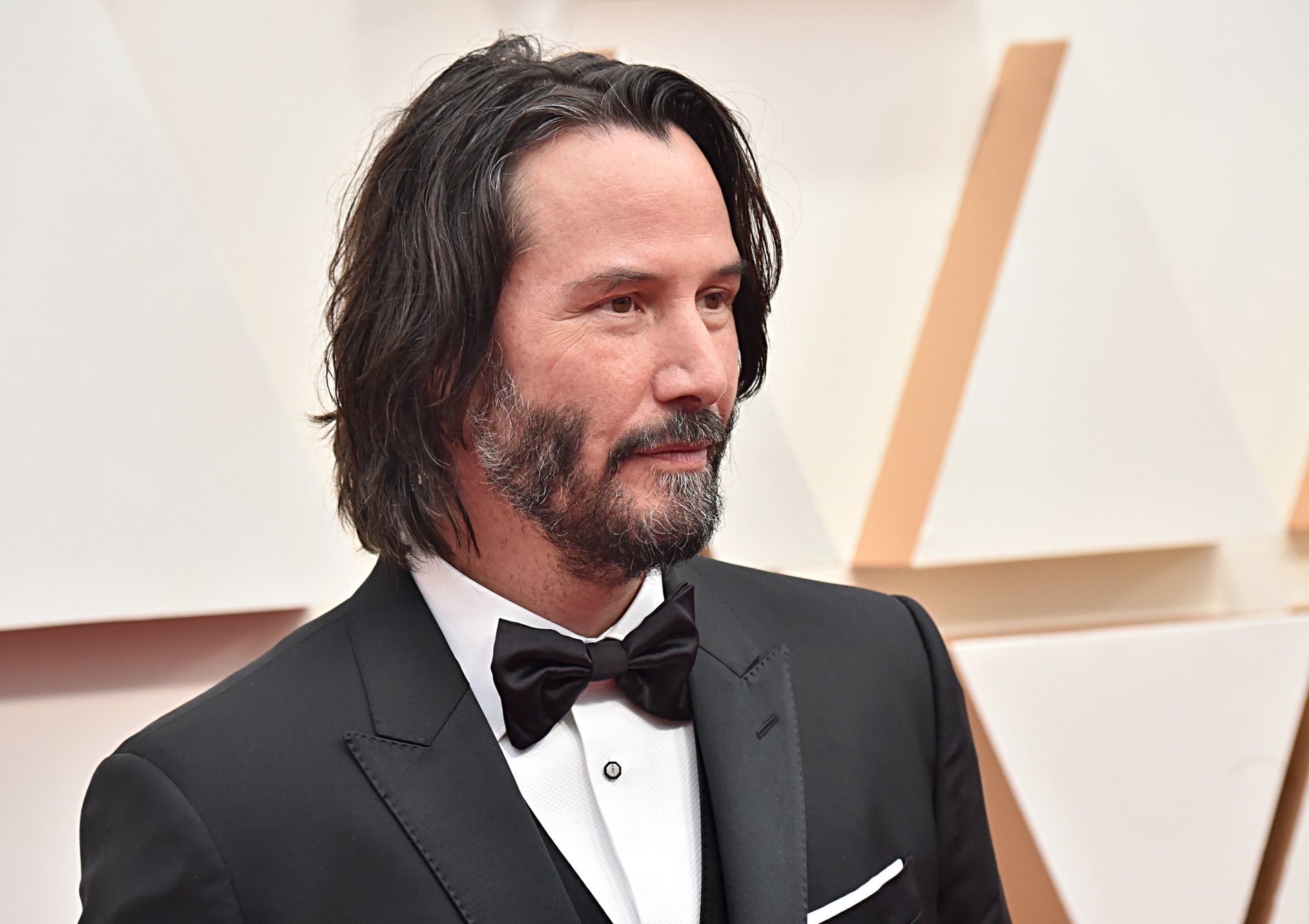 Keanu Reeves loved seeing audience reactions to 'John Wick 3'
Often, actors will learn about people's reactions to their newest movie projects through social media or critics' reviews. Occasionally, they'll conduct their own fun, hands-on experiments to gauge what audiences think by joining them at the theater. They'll go undercover and enjoy the film without any fanfare or announcements about their presence.
That's what Keanu Reeves did when John Wick 3 arrived in theaters. In a new interview with Esquire, he spoke about how much fun he had watching it.
"I didn't know if I was going to get the chance to do another one, and I just wanted to see if people like it," he said. "It was cool when people started laughing during the knife fight in the opening." He chuckled and added that he went with a friend so they could catch it before it left theaters.
"I love John Wick movies! They're fun!" Reeves shared. "I wanted to be with an audience, because I didn't know if I would get to see it again, or if another one would happen. I wanted to soak it in, to see it on the big screen — these movies are made for the big screen." He noted that he went all out with popcorn, M&M's, and Coca-Cola.
Reeves is a big fan of movies, including 'Dune'
Reeves also told Esquire that he saw Dune at a Paris movie theater and loved it. He's in the famed city to shoot John Wick, but he makes time to check out films in his off time. With that said, Reeves happily shared the list of movies he recommended to his Matrix co-star Carrie-Anne Moss for her son.
What are some of his top picks? Rollerball, Amadeus, The Professional, the French version of La Femme Nikita, Raising Arizona, The Big Lebowski, and The Evil Dead.
'John Wick 4' and BZRKR next for Reeves
John Wick 4 is currently filming and is set to arrive in theaters in May 2022. After that, Reeves will shoot John Wick 5 and then work on his Netflix adaptation for BRZRKR. The latter is based on his comic book creation, and there are plans to turn it into a feature film and anime series.
While The Matrix: Resurrections is due on Dec. 22, fans have plenty of Keanu Reeves content to devour between November and May. The entire Matrix trilogy is available to stream on HBO Max, and John Wick is scattered on various platforms, including Amazon Prime.