Keanu Reeves: What Movie Is He Most Proud Of?
Keanu Reeves recently appeared on a Reddit AMA where one user asked him to recommend a favorite film of his. Did he pick one of his mega-hits like Speed or The Matrix? Or an early film he's still closely identified with, Bill & Ted's Excellent Adventure?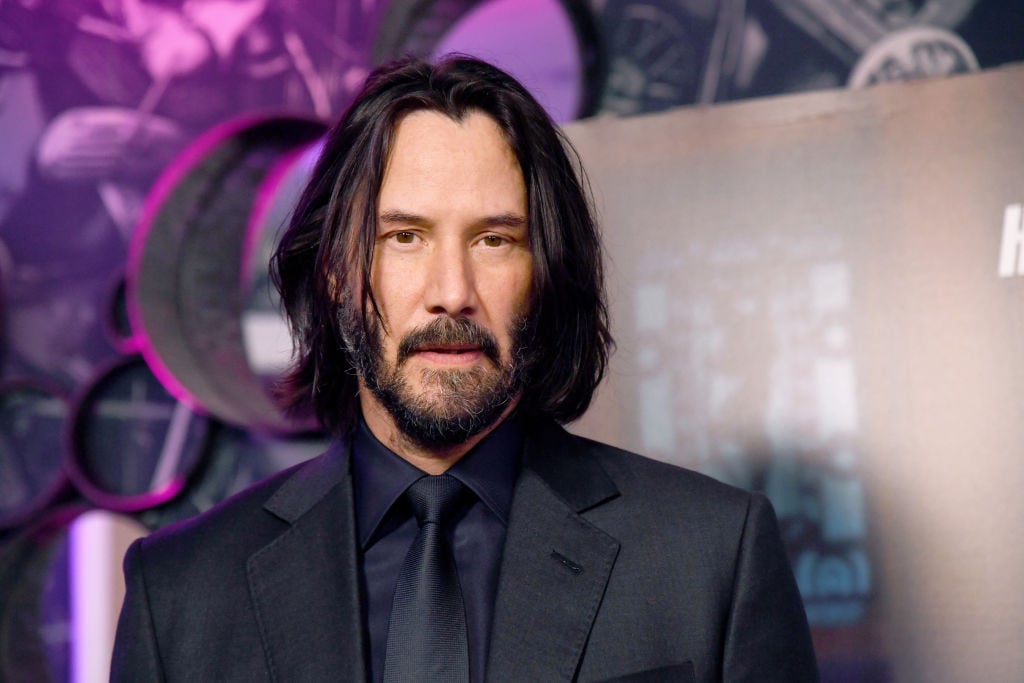 Nope. Keanu Reeves highlighted the 2006 film A Scanner Darkly, a movie that only his more ardent fans are likely to have seen. Among all his movies, it ranks a pretty low number 32 on box office mojo, just below My Own Private Idaho with River Phoenix, and just above one of Bernardo Bertolucci's lesser-known films, Little Buddha.
To be specific, Reeves was not asked what his absolute favorite film was. He was asked, "What is a movie you are really proud of, but wasn't hugely popular and you'd like more people to check out?" That would disqualify Reeves' best-known movies, so he went with two less obvious answers, the other being Henry's Crime
'A Scanner Darkly'
What makes Reeves' choice of A Scanner Darkly unusual is that Reeves picked an animated film. Released in 2006, the movie was directed by Richard Linklater, of Boyhood and Dazed and Confused fame. It's based on a story by Philip K. Dick, whose work has been adapted into movies including Blade Runner, Total Recall and Minority Report, among others.
In A Scanner Darkly, an undercover cop in a not-too-distant future becomes involved with a dangerous new drug and begins to lose his own identity. Reeves plays that undercover cop, named Bob Arctor. The movie also stars Robert Downey Jr., Woody Harrelson and Winona Ryder.
The film was animated via interpolated rotoscoping, in which animators take film footage of the actors and animate over it, which gives the visuals an unusual dream-like quality. Linklater had previously used the technique on his film Waking Life and wanted to use it again here because he felt there was too little animation made specifically for adults.
The movie made $5.5 million and received mostly favorable reviews. The Washington Post's Desson Thompson said: "Linklater's rotoscoping process underscores this grave new world with pop-arty creepiness." Owen Gleiberman of Entertainment Weekly was underwhelmed, writing that the film is "more fun to think about than [it] is to experience."
'Henry's Crime'
This movie as an even more obscure pick than A Scanner Darkly. Released in 2011, Henry's Crime made a scant $102,541. Keanu Reeves' character Henry (Reeves), goes to jail for a robbery he did not commit. Once released, he plans to rob the same bank with his former cellmate Max (James Caan). Malcolm Venville directed.
Critics were generally not receptive to the movie. The late Roger Ebert wrote, "Reeves has many arrows in his quiver, but screwball comedy isn't one of them. Vera Farmiga, James Caan and Fisher Stevens can do it, but they often seem to be looking back, waiting for Reeves to pass the baton. What's needed is someone nervous to play Henry. A Steve Buscemi for example. Reeves maintains a sort of Zen detachment."
Keanu Reeves is hot again
Like Matthew McConaughey did a few years ago, Keanu Reeves is enjoying something of a renaissance now, riding high on the success of John Wick Chapter 3: Parabellum. Having made $148.9 million, it's the most successful film in that franchise.
Reeves streak is sure to continue in Pixar's Toy Story 4, where he plays a daredevil stuntman action figure named Duke Caboom, in the vein of Evel Knievel. Like his toy character, Reeves is Canadian.
If you were to ask the box office what Keanu Reeves' most successful movie is, it would say The Matrix Reloaded with $282 million. In second place is the original Matrix, with $171 million, while John Wick Chapter 3 is, fittingly, third. The aforementioned Speed is $121 million, while Bill & Ted's Excellent Adventure is 18th, with $40 million. Reeves is shooting the third movie in that series, Bill & Ted Face the Music, which is expected on August 21 of next year.