'Keeping Up With the Kardashian' Fans Have Problems With Kendall Jenner
Season 18 of Keeping Up With the Kardashians just officially kicked-off. The E! cable network show follows the Kardashian and Jenner family as they go about their personal and professional endeavors. Kris, Kim, Khloé, Kourtney, Kendall, and Kylie have all become beloved (and not-so-beloved) faces and names of society over the past decade as the world has gotten to see the inside details of their lives. Fans were ecstatic to catch up on what their favorite reality TV celebrities have been up to in "Fights, Friendships, And Fashion Week." As the season 18 premiere showed viewers, some things on Keeping Up With the Kardashians will never change. Find out all of the drama that happened and why this episode has stirred up some problems fans have with Kendall Jenner.
What happened in the season 18 premiere of Keeping Up With the Kardashians? 
The episode immediately begins on a drama-filled note. While Kim Kardashian West was filming in New York she received an unexpected phone call from Tristan Thompson, Khloé's ex. Kim's kindness toward Thompson is surprising and sweet at first, but later in the episode, it became clear that this was becoming an issue for Khloé. Khloé addresses Kim, and the two sisters are seen on camera talking out the complicated topic. Unfortunately, not all the Kardashian and Jenner sisters were able to successfully navigate conflict and drama within the family. 
When Kylie becomes sick it becomes clear that she may have to miss a huge event she was promoting while collaborating with the prestigious French fashion company Balmain. Kylie was prepared to use her new cosmetic line while executing the role of artistic director for the models wearing Balmain at Paris Fashion Week. Kylie is even set to close the show. When Kris starts to beg her other daughters in desperation to take over in fear that Kylie won't make it, Kim had a few things to say about her sisters' work ethics.
What did Kim Kardashian West say in the latest episode that made Kourtney Kardashian and Kendall Jenner so upset? 
When the sisters are seen joking and laughing at their mom's attempts to get them to go to Paris, Kim shared some comments that may have taken things too far. In light of Kylie's dilemma, Kim stated, "The problem is if I were on my deathbed I would still show up." Kim goes on to say the real problem for Kris is that, "She's so used to me and Khloé showing up." These comments did not sit well with Kendall, and it seems like a lot of fans are agreeing with Kim. 
How are Keeping Up With the Kardashians fans reacting to Kim's controversial statement regarding Kendall? 
This discussion thread captures some of the frustrations fans face when it comes to Kendall Jenner. Kendall became very defensive when Kim brought up the topic. One fan commented "LOL at how Kendall got upset when she got called out on how spoiled and lazy she is." Another comment highlighted how Kendall comes off as "extremely entitled."  It doesn't seem like Kim is alone when it comes to questioning Kendall's work ethic and priorities. 
Why does Kendall Jenner have a reputation for being lazy?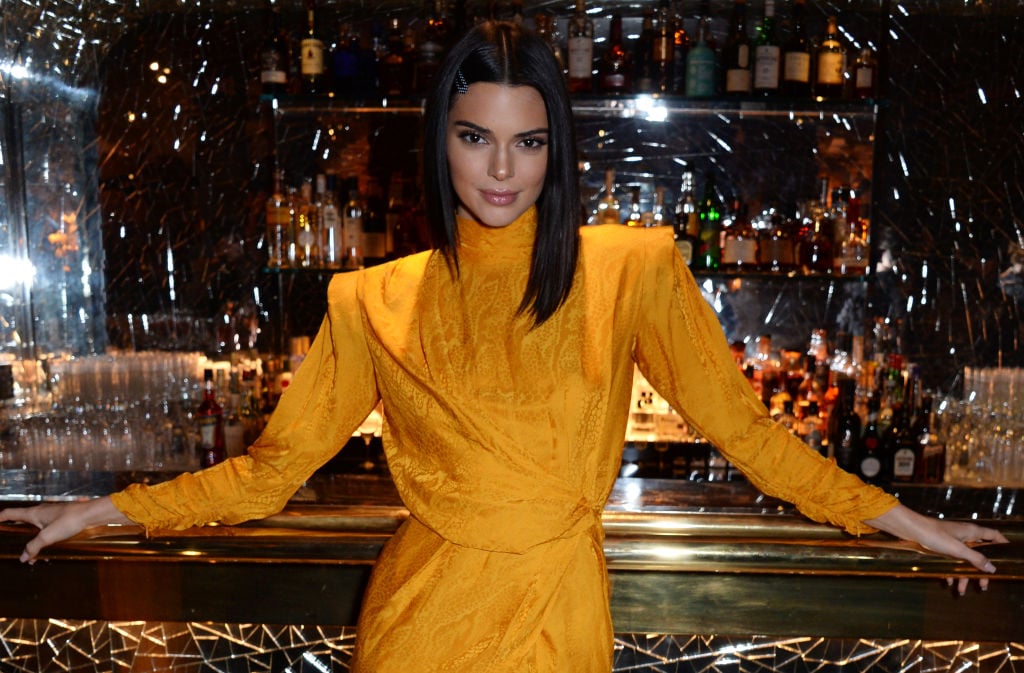 This isn't the first time Kendall has been called out for her work ethic. Not too long ago Kendall was discussing her modeling experience with a source and she said some things that may have blew up in her face. Though much of the social evidence has since been deleted, this article highlights the insensitive comments that hurt many supermodels and fans. Kendall claimed to be "selective" when it came to her modeling jobs, and many models and others who took offense to her comments took to social media calling the famous celebrity things like lazy. Regardless if Kendall agrees with the accusations, it definitely seems like her reputation when it comes to work is a complex.