'KUWTK' Critics Think the KarJenners Will Self-Produce New Content Without E!
Yesterday fans of Keeping Up with the Kardashians were thrown for a loop when Kim Kardashian West announced that the show was being cancelled after 20 seasons. The show, which has been around since 2006, has helped launch the careers of the Kardashians as well as their Jenner siblings, Kylie Jenner and Kendall Jenner. Naturally, many fans were devastated by the news, but some critics don't think that we're actually seeing the last of the KarJenners on screen.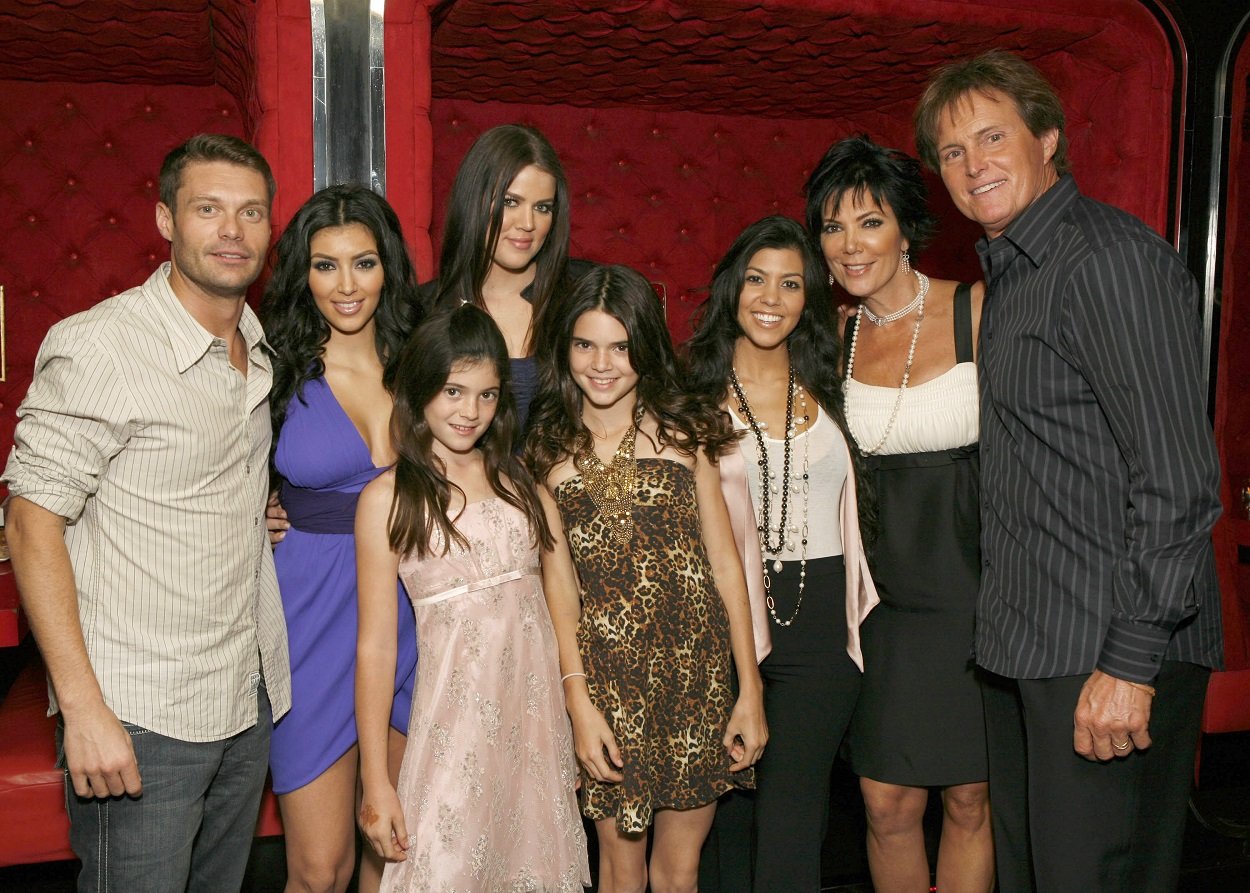 On September 8, 2020, Kardashian West took to her Instagram page and broke the news to her 188 million followers. "To our amazing fans – It is with heavy hearts that we've made the difficult decision as a family to say goodbye to Keeping Up with the Kardashians," the statement began. The skims owner then continues on to reminisce about the reality TV show.
'Keeping Up with the Kardashians' is officially cancelled
"After what will be 14 years, 20 seasons, hundreds of episodes and numerous spin-off shows, we are beyond grateful to all of you who've watched us for all of these years – through the good times, the bad times, the happiness, the tears, and the many relationships and children," the Keeping Up with the Kardashians star shared. "We'll forever cherish the wonderful memories and countless people we've met along the way."
RELATED: Kim Kardashian West Fans React to Her Old Family Photo; 'Who the Hell Are These People?'
Kardashian West then went on to thank everyone who has been a part of making Keeping Up with the Kardashians happen. "Thank you to the thousands of individuals and businesses that have been a part of this experience and, most importantly, a very special thank you to Ryan Seacrest for believing in us, E! for being our partner, and our production team at Bunim/Murray, who've spent countless hours documenting our lives. Our last season will air early next year in 2021."
Kim Kardashian West gives thanks to fans of 'KUWTK' on Instagram
Finally, the KKW Beauty owner went on to thanks the show for making her a household name. "Without Keeping Up with The Kardashians, I wouldn't be where I am today," the 39-year old added. "I am so incredibly grateful to everyone who has watched and supported me and my family these past 14 incredible years. This show made us who we are and I will be forever in debt to everyone who played a role in shaping our careers and changing our lives forever. With Love and Gratitude, Kim."
Even though Kardashian West made it clear that Keeping Up with the Kardashians is cancelled, critics don't think that the KarJenners are truly leaving the small screen for good. On Twitter, Instagram, and blogs, critics speculate about how the KarJenners will continue to produce video content for their fans. On Oh No They Didn't, some people are convinced that the KarJenners will launch a new show without the restrictions of their current network, E!
Critics think that the KarJenners will self-produce new content after the final season of 'Keeping Up with the Kardashians' airs
"I think they'll start self-producing content," one person penned after learning that Keeping Up with the Kardashians had been cancelled. "They probably realized they have a clout beyond E! Network and don't need them anymore (and don't have to abide by TV network COVID restrictions while shooting content)."
"This," another person said, agreeing with the aforementioned comment. "They can launch their own content and won't have to share the profits. No way Kris [Jenner] actually stops," the person penned citing the matriarch of the family. "Yup. More control and they get to keep a bigger share of the cut," another person stated, adding that Keeping Up with the Kardashians being cancelled would hardly stop the family from making content.
What's next for the famous family?
Some critics on Instagram speculated that the KarJenners received an offer from an upcoming streaming service and they are simply switching platforms. Others added that the family has previously found success on YouTube and they could make a tremendous amount of money that way if they wish. Only time will tell what the KarJenners will do post cancellation of Keeping Up with the Kardashians. But, we hardly expect them to fade into oblivion after doing everything they could to stay in the spotlight.