'Keeping Up With the Kardashians': It Only Cost $12K to Get the Show off the Ground
In 2021, the KarJenners are the wealthiest reality TV stars on the planet. Before Keeping Up With the Kardashians, they had money, but not to the degree they do today. And they certainly weren't on the same level of fame. Which could be why it didn't actually take a lot of money to get KUWTK started.
'Keeping Up With the Kardashians' premiered in 2007
Keeping Up With the Kardashians debuted on E! on October 14, 2007. Like many other reality shows at the time, it depicted the lives of the wealthy and somewhat famous. But there wasn't really a gimmick: Just Kris Jenner, her spouse, Caitlyn Jenner, and their blended family, living in Calabasas, California.
The series quickly brought attention to the KarJenners, as they later became known. An early focus on their entrepreneurial efforts continued throughout its 20 seasons. But their lives evolved as they added significant others, children, and many more business ventures to their plates.
'The meeting that changed the world'
"It's the meeting that changed the world," Eliot Goldberg, senior vice president of production and development at Ryan Seacrest Productions, told the Los Angeles Times in 2021. He said that when Kris Jenner, Caitlyn Jenner, and the three Kardashian sisters came in, "They proceed to basically play out the show in the meeting, what the show would become."
Goldberg also quoted back Kris Jenner's "prophetic words" to him that day. "'I want you to know that if you do this show with us, sh*t happens to us. Sh*t always happens to us. And if we do this show, I promise you sh*t will happen,'" she told the executive.
The sizzle reel cost just $12,000 to make
Goldberg was impressed. "I'm not thinking, at this point, that we even have a show or whatever get on the air. I'm just thinking, 'Let's develop something with them, put them on tape. Let's shoot them.' So we had to go to E! and get them to fund what became the sizzle reel presentation."
A sizzle reel is basically the pitch video producers use to sell a show to a network. So to get E! on board, Ryan Seacrest and his team had to borrow some money — but not a lot, in the scheme of things. "We threw this tape together for, I think we asked E! for $12,000," he said. "It was nothing to make this tape." And it worked. "We got a call the weekend after we handed in the tape, which is fast for me," said Goldberg.
How much have the stars made for 'KUWTK'?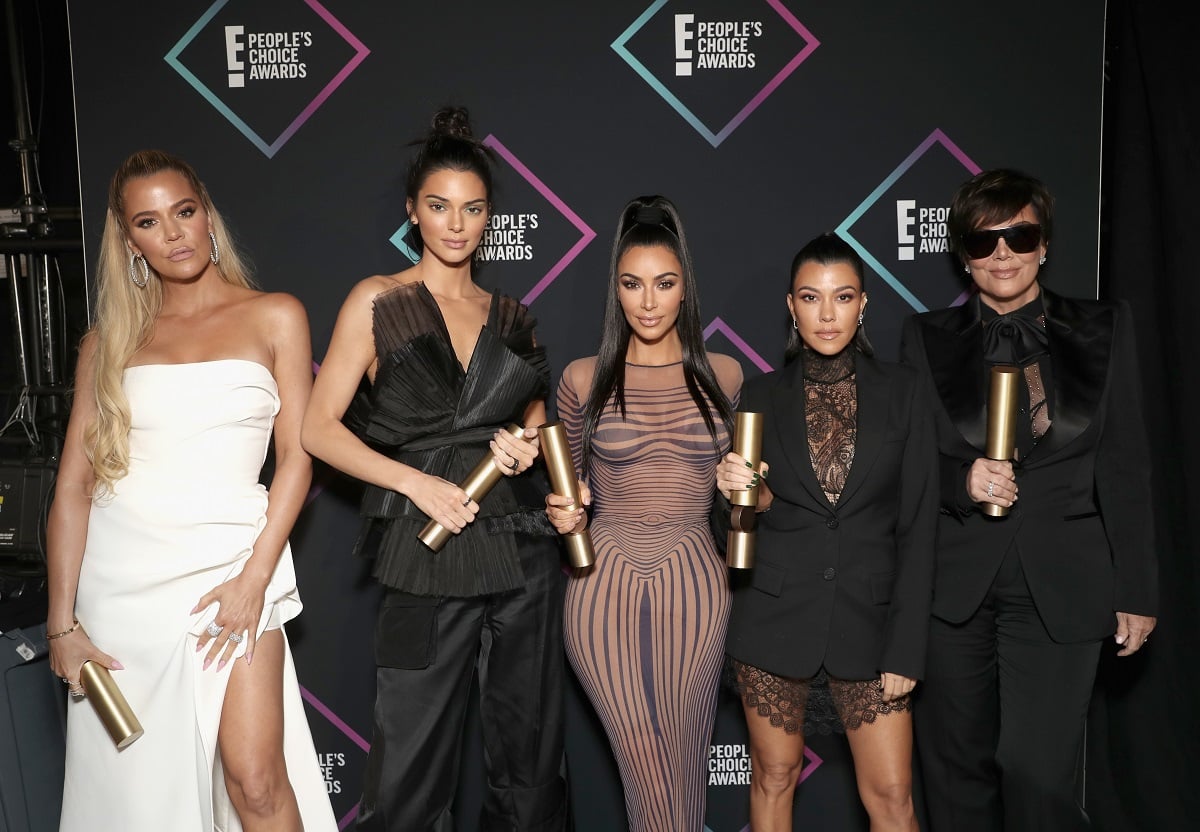 Reports as to how much the Kardashians and Jenners make for KUWTK range. Their original deal from E! was presumably significantly lower than it is today. So it's hard to calculate precisely how much they've made after more than 13 years on the air. However, a deal brokered a few years ago may provide their current salary.
In 2019, Showbiz Cheat Sheet reported that each leading cast member makes approximately $900,000 per episode, up from closer to $500,000 prior. The total amount brought in is divided equally between Kris Jenner, her five daughters, and Kourtney Kardashian's ex, Scott Disick.