Kehlani Chose to Give Birth to Her First Child in Her Bathroom—'Absolute Hardest Yet Most Powerful Thing I've Done'
Singer Kehlani has experienced an exciting few years. They came out as a lesbian, announced their pronouns, and celebrated the birth of a daughter.
Kehlani emerged on the contemporary urban scene as a solo artist, though they once were a member of the teen group Poplyfe. In 2019, the singer gave birth to a daughter, Adeya Nomi Young-White. Kehlani shared details about the pregnancy and birth on social media, revealing that they opted for a home birth instead of a hospital birth.
Kehlani has been vocal about their birth plan. They don't feel like the decision puts pressure on anyone else to make the same choice.
Kehlani and Javie Young-White share daughter Adeya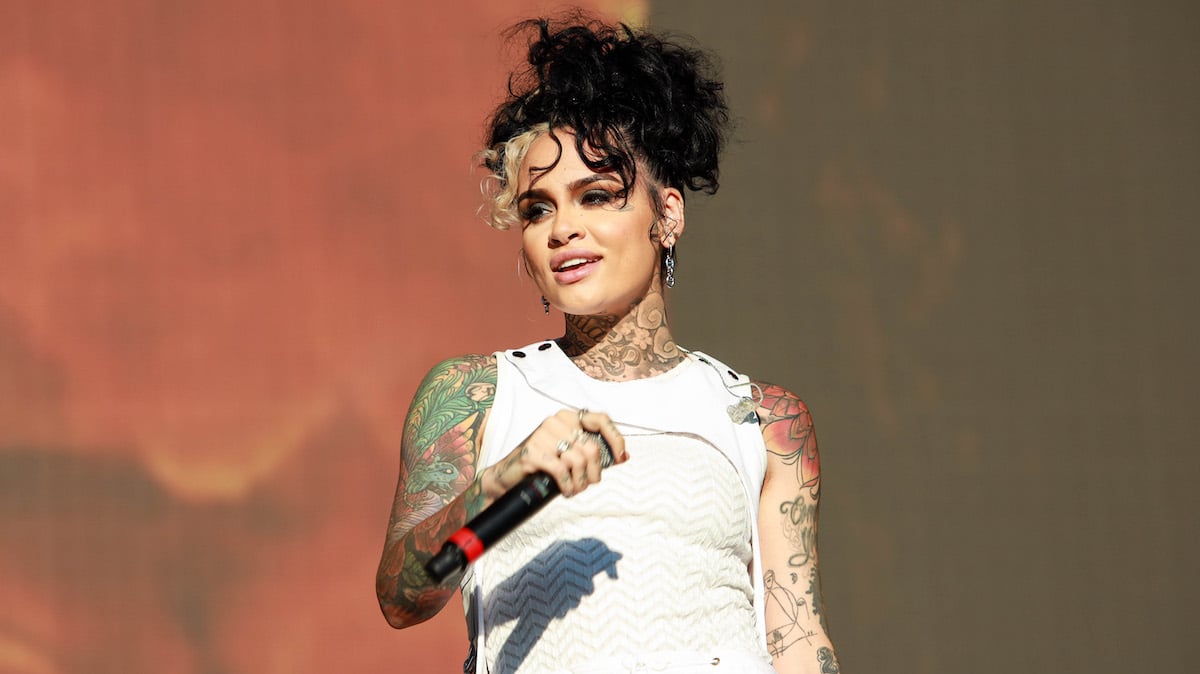 Javie Young-White and Kehlani are the parents of Adeya Nomi, born in March 2019. She is a singer and songwriter born in Oakland, California, who started their career in the teen band Poplyfe in 2011. After this initial stardom, Kehlani released two commercial mixtapes; the second won a Grammy Award for Best Urban Contemporary Album in 2016.
With that success, Kehlani was able to release a studio album, SweetSexySavage in 2017.  A second studio album, It Was Good Until It Wasn't, released in 2020. Kehlani currently lives on a farm in Simi Valley where they are raising their daughter.
Young-White is a guitarist who works with Kehlani. The younger brother of comedian Jaboukie Young-White, he is also extremely popular on social media with 98,000 followers on a private Instagram account, and 188,000 followers on Twitter. Javie posts a lot about spirituality. Although he and Kehlani are no longer in a relationship, they are close co-parents. This was especially apparent on their daughter's first birthday when they celebrated together.
Kehlani considered home birth 'extremely hard and transformative'
Every birth experience is different, and Kehlani's was no exception. They chose to have a home birth instead of a hospital birth. Kehlani recognizes the controversy that can sometimes come with this option and doesn't want to shame any other woman for making the decision that's best for them.
According to Insider, Kehlani said, "All birth is extremely hard and transformative. Homebirth is a medical decision as is hospital birth … Using my experience to shame another's isn't what I want, power to anyone who brings life forth, it's a next-level journey whichever way."
Kehlani announced her baby's arrival on Instagram, posting, "Unmedicated home birth was the absolute hardest yet most powerful thing I've ever done. Thankful beyond words. In love beyond comparison."
Other celebrities who have also given birth at home
Kehlani is not the only celebrity who decided to have a home birth instead of giving birth at a hospital. Model Ashley Graham not only delivered her first son, Isaac, at home in 2020, but she also just gave birth to twin boys at home on January 7, 2022. How I Met Your Father star Hilary Duff gave birth to her second child, Banks Violet at home as well.
Sometimes the entire family gets in on the excitement. Lifestyle blogger and actor Eva Murri gave birth at home to her son Mateo. She enlisted the help of her 5-year-old daughter Marlowe in the process.
Many celebrities feel that cultivating a relationship with a midwife before the birth is essential to having the best home birth possible. Supermodel Cindy Crawford gave birth to both of her children, Kaia and Presley, at home because she formed a friendship with a midwife who educated her about the process. While it isn't the right choice for every mother, many celebrities have been able to have successful, healthy home births.