Kehlani Reveals the Real Reason She Split From YG
Just as we were getting used to them, Kehlani and YG broke up. The pair had only dated for a few short months before calling it quits in early 2020.
In the months that have followed, neither of them has said much about their breakup. But in a new interview, Kehlani spoke out and cited the reason behind it. Here's a look at their romance, split, and what the "You Should Be Here" singer had to say about it.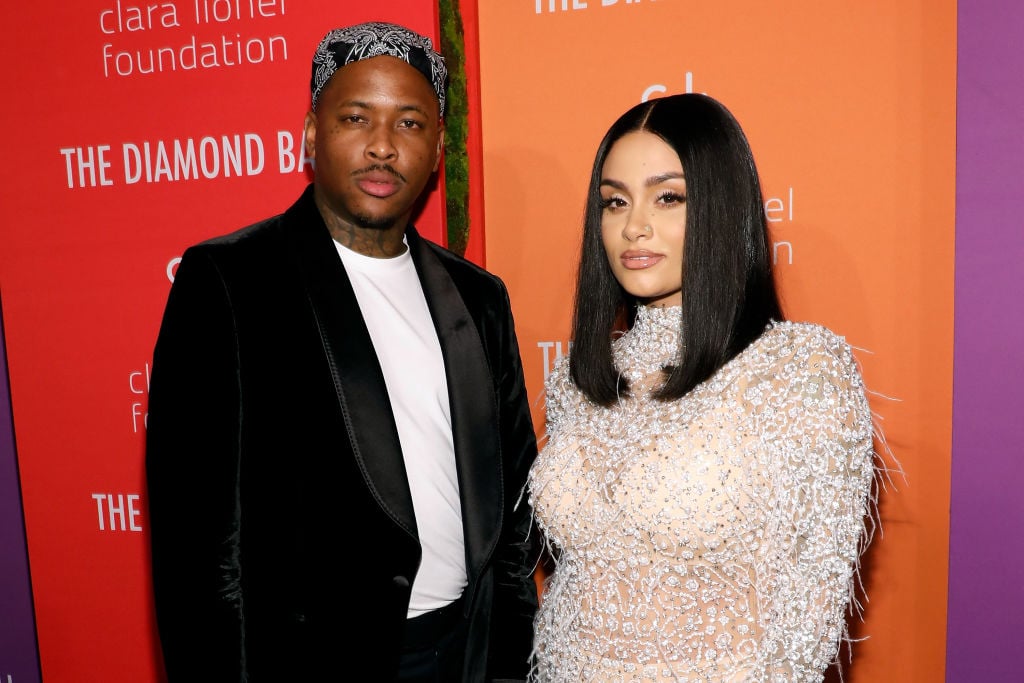 How Kehlani and YG met and started dating
In 2019, Kehlani wrote a now-deleted tweet captured by The Root that she had known YG for at least five years. Around that time, the California natives were both in the early stages of their respective careers and were relatively unknown to mainstream audiences. However, they had started to make waves with their music — Kehlani with her debut mixtape, Cloud 19 (2014), and YG with his debut album, My Krazy Life (2014).
Speaking on The Breakfast Club, Kehlani said YG was the first person to hit on her when she was entering the industry. Asked why things didn't take off sooner, she said she used to be "anti-industry people" and did not want to date anyone in the music business.
"Anybody that came my way, I was like, 'Absolutely not. Let me just keep the music poppin'. And it turns out I ended up right with the person that got at me first," she explained.
The pair went public with its romance in September 2019 when they attended New York Fashion Week together.
Kehlani and YG's relationship became rocky
About a month after they went public, YG was seen cozying up to another woman outside of a club in Los Angeles. People reports that he denied any wrongdoing and stressed that he loved Kehlani in an Instagram Story that has since expired.
"He was drunk, got carried away and it was very regretful for putting himself in that situation and hurting Kehlani," his representatives added in a statement shared with The Shade Room. "He has no romantic connection to the girl, just a drunken moment carried away."
In December, Kehlani revealed on social media that she and YG had broken up, though she did not say whether the aforementioned drama played a part in the split. In any case, this marked the beginning of an on-off pattern that followed them throughout the remainder of their relationship.
Kehlani's comments on her breakup with YG
After reconciling and collaborating on a lovey-dovey song for Valentine's Day, Kehlani put out a single later in February that hinted of another breakup. Released just three days after the V-Day track, the song sees Kehlani singing about going through a man's phone and learning that he had been cheating on her.
Following months of speculation, Kehlani confirmed in a May 8 interview on The Breakfast Club that infidelity led to the demise of their relationship. She noted that the song is "very literal" and details their breakup "word for word."
As far as her current relationship with the "Big Bank" rapper, Kehlani said they are no longer in communication.
"The last conversation we had was the decision to be like, we do exist in the same industry and I don't wanna have to walk in the room and someone awkwardly be like 'you know, your ex is in here,' then we both have weird energy with each other," she said. "We're not on any type of bad terms. I wish him the best, he wishes me the best. It's nothing but love."
Welp, it was good while it lasted.