Keira Knightley Almost Missed out on 'Pride & Prejudice' for Being Too Beautiful
Many of Jane Austen's written works have been adapted into movies. There have been TV shows and movies about her books, such as Northanger Abbey and Sense and Sensibility. Among the author's more popular works is Pride & Prejudice, which has seen various types of adaptations — one of which stars Keira Knightley as Elizabeth Bennet. However, she almost did not get the part.
'Pride & Prejudice' is a classic story of romance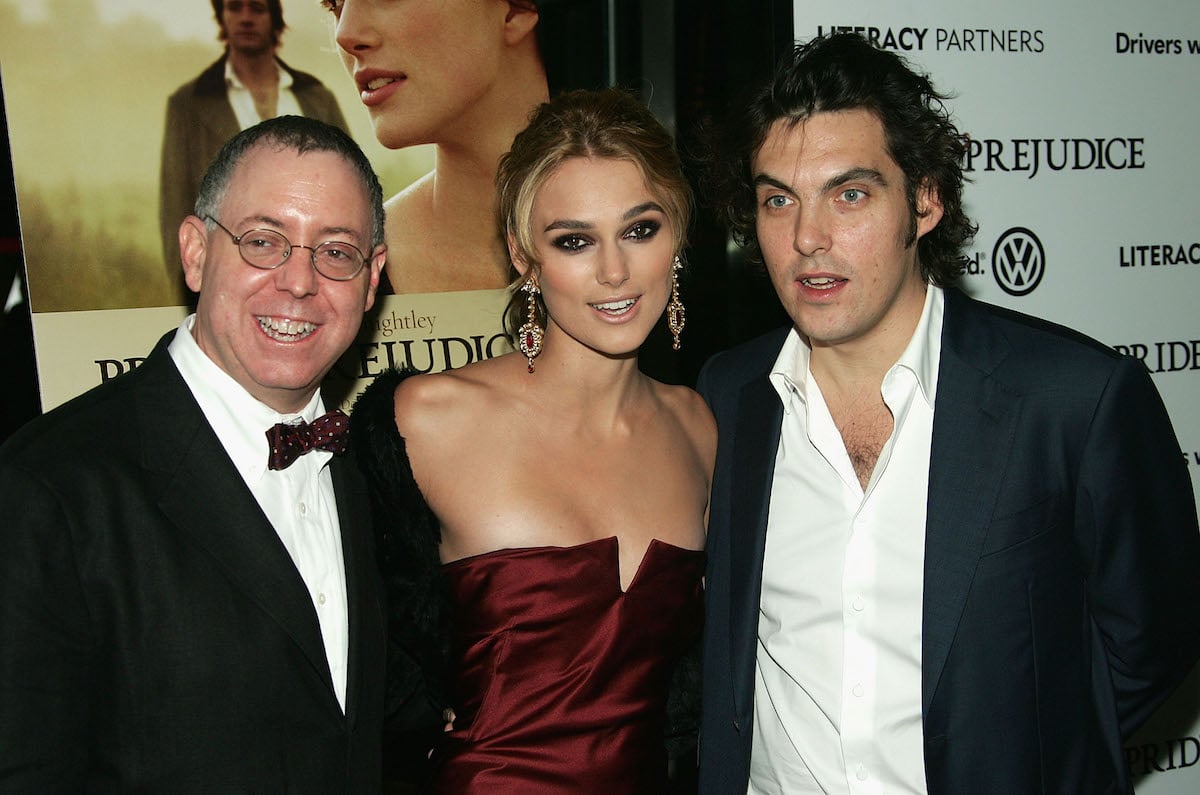 Pride & Prejudice came out in 2005, and it is the film version of Austen's novel of the same name. There have been other adaptations of the book, such as a 1995 miniseries. The film stars none other than Knightley and Matthew Macfadyen as the two leads.
The story takes place in the 18th century, and Elizabeth Bennet lives in rural England along with her family. Like with many families, her parents want her and her sisters to get married for economic security. Elizabeth meets a couple of wealthy bachelors, including the aloof Mr. Darcy. Elizabeth and Mr. Darcy initially get off on the wrong foot. The two of them even have a verbal spar. By the end of the film, she accepts his marriage proposal after learning the truth of his actions.
The movie was a success at the box office, and it got nominated for numerous awards. However, it was not universally beloved. Many Pride & Prejudice fans enjoyed the 1995 series more, and critics commented on the portrayal of the characters.
Keira Knightley almost wasn't cast as Elizabeth Bennet in 'Pride & Prejudice'
Many other people still enjoyed the 2005 interpretation of Austen's book — and some people likely kept associating Knightley with Elizabeth Bennet for a while. According to Mental Floss, Knightley was 20 years old at the time of casting. She already had plenty of stardom after Pirates of the Caribbean and was a similar age as Elizabeth. She seemed like a good candidate, and it helped that the actress was already a fan of Pride & Prejudice.
However, Pride & Prejudice director Joe Wright was initially hesitant to cast Knightley. The reason was because of her beautiful looks. Wright was concerned that her physical appearance would distract viewers from Elizabeth's other important qualities. However, he changed his opinion when he met Knightley and noticed her tomboyishness. "[She] was not going to say what she thought you wanted her to say. She was going to say exactly what she thought," Wright explained in an interview. "That — and her humor — made her a perfect Elizabeth."
Is Keira Knightley dating anyone?
Since Knightley is known for her beauty, she likely had no trouble finding dates. She dated an actor named Del Synnott for a few years. Afterward, Knightley got into a relationship with Jamie Dornan. (People may recognize Dornan from The Fall and the Fifty Shades franchise.) Knightley and Dornan first met in 2003 on the set of a photo shoot, and they had hit it off. The couple remained together for two years before splitting. Knightley would go on to pursue another romance before she met someone who later became her husband.
In 2011, Knightley started a romantic relationship with musician James Righton. The two of them got married in 2013 and are still happily together to this day. Knightley and Righton are parents of two young daughters (Edie, born in 2015, and Delilah, born in 2019), and the family lives in London.
RELATED: Colin Firth Says Playing Mr. Darcy in 'Pride & Prejudice' Actually May Have Hurt His Career