Keith Richards Loved His Ferrari So Much He Held Onto It for More Than a Decade
Some people have so much attachment to their beloved cars that they end up hanging on to them for decades. Keith Richards, of Rolling Stone fame, loved his Ferrari so much, that he couldn't part with it.
And when you're talking about a car that dates back to the '70s and required transport from the U.S. to Richards' home in England, it was a highly valued car for him. While other celebrities trade-in for newer, faster, and bigger rides, Keith Richards proves he's almost an anomaly as much as the car he'd kept for so long.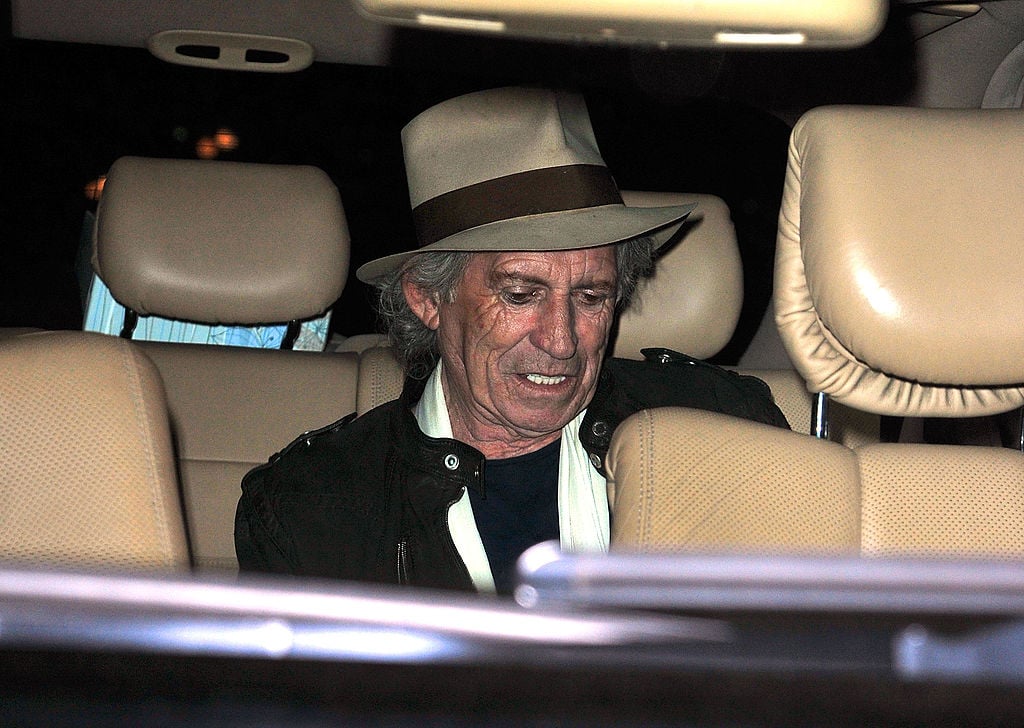 Keith Richards' life back in the '70s
The legendary Rolling Stones formed in London, back in 1962. Some argue it is one of the most influential groups ever to have existed. Two of the band's most iconic members, who were also responsible for most of the songwriting, were Mick Jagger and Keith Richards.
The band exploded in popularity on a global scale, and with it came mass celebrity and wealth. Back in the '70s, big-name musicians spent their cash much like they do today — on high priced, luxury appointed, sports cars.
Another car Keith Richards' kept for ages
Over the years, Richards has owned quite a few luxury and performance-based cars. According to Man of Many another Ferrari model he had in his garage for almost 35 years, is the Ferrari 400i. This 4.8L V8 and was specially ordered by Richards with the five-speed manual transmission.
It was a beefy 350 hp engine capable of reaching 60 seconds in just over seven seconds. This car eventually went to auction, and with its super-low mileage and famous owner, it sold for 345,000 Euros.
The enigma that is the Ferrari Dino 246GT
Ferrari is known for being a luxurious brand that embraces the best in performance. With history competing at the racetrack, and its popularity among the wealthy, the Ferrari Dino 246GT might be one of the automaker's most iconic cars.
The Dino was considered a mid-engine sports car with model years from 1967 to 1976. It was a rear-drive variety, and its name harkened the Formula Two racing Dino V6 engine. Keith Richards' Ferrari was a 1972 model, silver with an all-black interior, and made the trip back to London with him from the states.
Why the American-made version was so cool
Here in the states, there is a different appreciation for what is commonly referred to as 'muscle' cars. Ferrari's Dino 246GT still held its position as an upscale and foreign performer.
But Ferrari armed the American-built version with some features folks here would appreciate. It was an intense ride with a five-speed manual transmission and an upgraded 166 ft/lb of torque, and top speeds of almost 150 miles per hour.
He kept it way longer than most celebrities keep anything
With all that power, wrapped in a stylish and flashy exterior, it's easy to see why Keith Richards wanted to keep his Ferrari Dino 246GT. When most celebrities trade up, this timeless car continued to build its value in Richards' garage.
In fact, he kept the car for nearly 15 years, when he finally caved in and sold it in 1986 to a private Japanese collector according to Hot Cars. The car sat in a collection for the next 30 some years before it made its way auto auction in 2018. A car this special, owned by such a legend in the music industry, meant the bidding ran high. It sold for just under $560,000.
The Ferrari Dino 246GT was a powerhouse sports car for its time. And considering how much it sold for in recent years, is proving to be just as legendary as its former owner, Keith Richards.