Keke Palmer Will Host the Revival of 'Singled Out'— Is She Single?
There are many reboots to look forward to in the next couple of years, and the upcoming streaming platform Quibi has an exciting one in store for fans of dating shows. Singled Out will be a revival of the popular MTV series of the same name that originally ran for three years in the 1990s.
Keke Palmer has been announced as the host of the new reboot. Fans seem to be quite excited to watch Singled Out on Quibi, and it looks like Palmer's dating life will be the subject of many conversations as well. Read on below to learn more about Palmer's dating life and whether or not the 26-year-old is currently single.
What is Singled Out about?
The premise of Singled Out involves one main contestant picking from a pool of 50 potential matches. This happens over a few rounds of eliminations, and in the end, a couple is made.
In 2018, the show was rebooted by MTV for its YouTube channel. It included more online dating references as well as LGBTQ contestants.
Singled Out will be rebooted again in the spring of 2020 for Quibi. The new format will keep the online theme as well and will link the main contestant with potential matches on social media. Additionally, there will be more inclusion of people of different genders and sexual orientations.
"I am thrilled to be hosting Singled Out," Palmer said. "To be able to reimagine this show for my generation and on a new platform is so exciting."
What has Keke Palmer said about dating?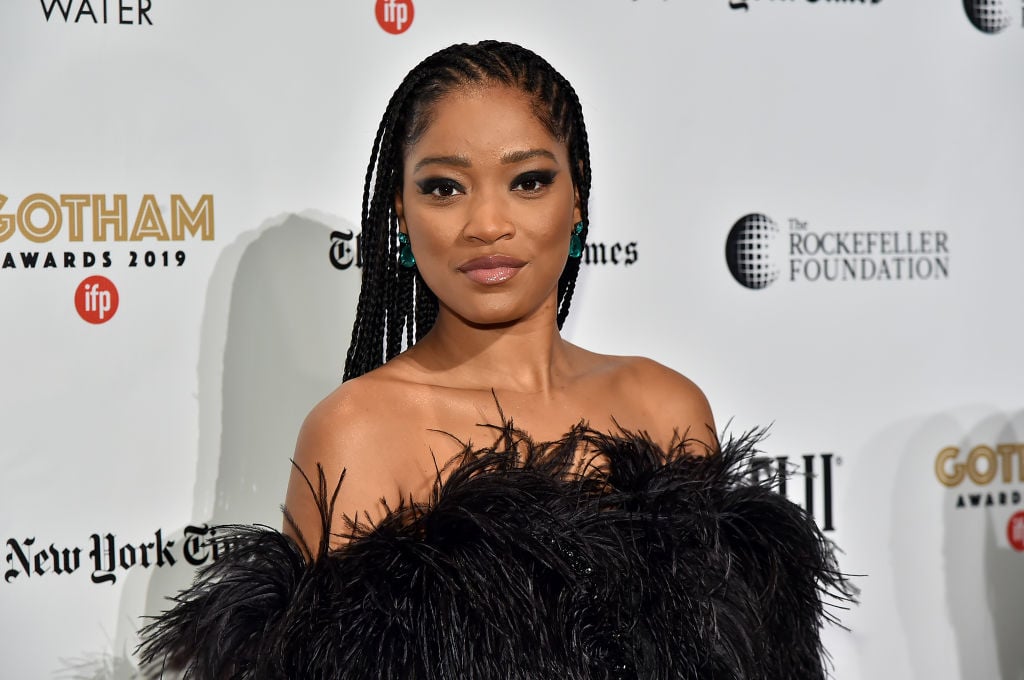 Keke Palmer will be helping singles find love, and it seems that she has talked about some ways in which she herself finds love as well.
For example, Palmer has shared that she does not want to date someone who is in the entertainment industry. It definitely is out of the ordinary when looking at the number of celebrities who have coupled up with each other.
In an interview with Harper's Bazaar, Palmer shared that she simply values her privacy a lot. She said: "Not that I wouldn't give someone a try, but trying to keep my private life outside of my work life, to me, it's easiest when you don't date someone with the same career."
Because Palmer spends a lot of her time working, it can be hard to meet people who are not in the entertainment industry. She revealed to Harper's Bazaar that she did try online dating with the exclusive app Raya, but things did not work out too well.
Even if she did get into a relationship, it's unlikely that fans will get many details about it on social media. While Palmer is open about many parts of her life, her romantic relationships are not one of them.
"I don't really do relationship stuff online, mainly because I don't know how I would do it without looking, like, cheesy or something, you know?" she told Harper's Bazaar. "Yes, I'm a hundred percent authentic, but there is stuff that I do save for family and friends… But at the same time, when it comes to romance, [posting about it] doesn't really come naturally to me, so I feel like, why force it?"
Who has Keke Palmer dated and is she single?
Palmer has been working in Hollywood since she was child, so she has been linked to a few stars over the years. For example, possible love interests from her past include Quincy Brown, Elvin Jackson, and Meek Mill. However, none of these relationships have ever been confirmed.
These days, Palmer is rumored to be dating Dutch musician Styn, who is a part of the duo MAE SEVEN. These rumors started after Palmer was seen leaving flirty messages on Styn's Instagram profile, but as usual, Palmer has been quiet when it comes to confirming or denying her relationship.