Keke Palmer's Claims Against Trey Songz Resurface After Celina Powell's Friend Accuses Him of Inappropriate Sexual Behavior
After a woman went public with claims against Trey Songz, fans were reminded of a story Keke Palmer previously shared about the singer.
If you were on Twitter on the morning of Aug. 18, you might have noticed Trey Songz's name sitting at the top of the trending topics list. That's due to new misconduct allegations after a friend of socialite Celina Powell went public with a claim against him. As the story gained traction on the Internet, fans were reminded of a story Keke Palmer previously told about Trey Songz where she accused him of "sexual intimidation."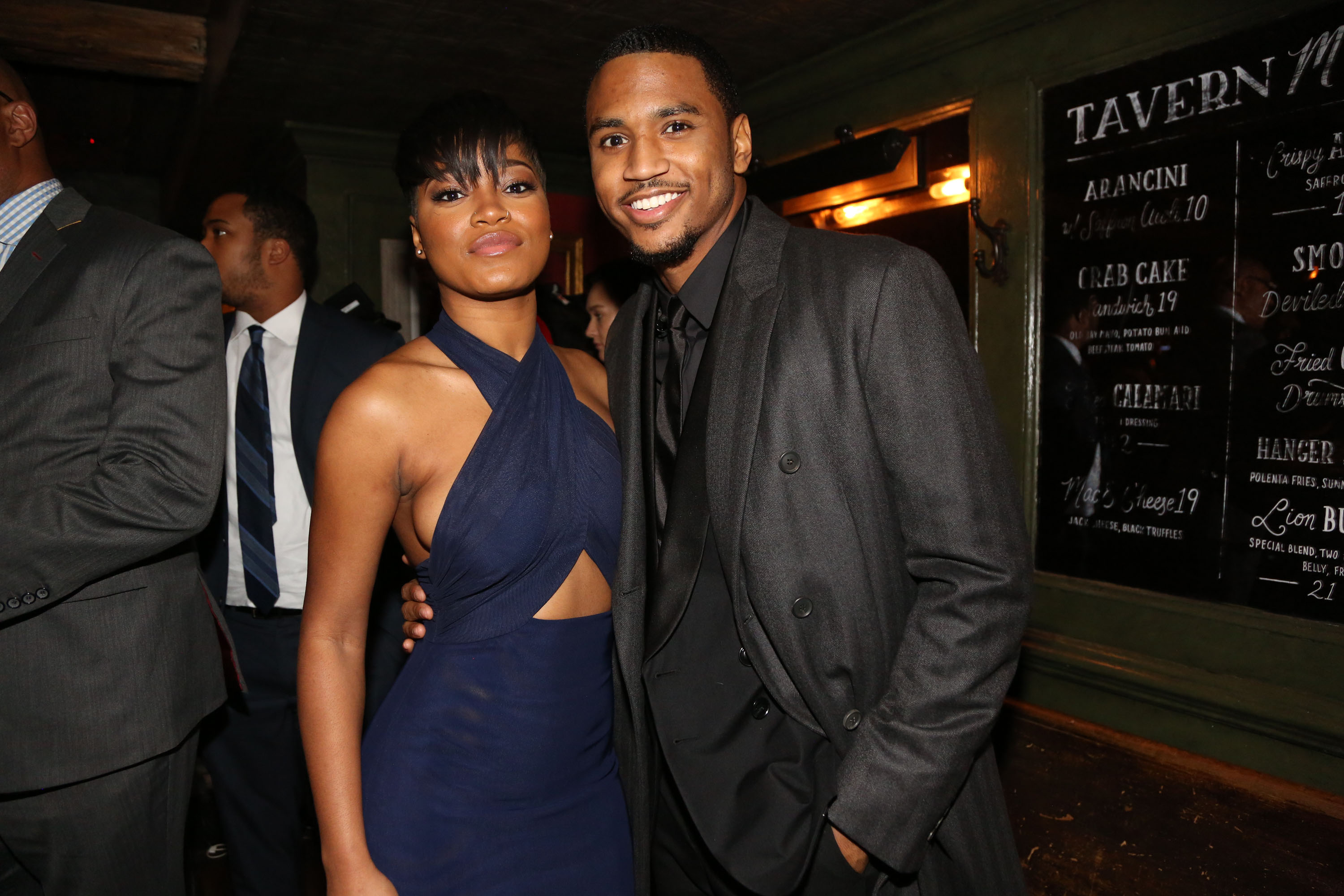 What Keke Palmer said about Trey Songz exactly
The drama dates back to January 2017 when Palmer put Trey Songz on blast for allegedly featuring her in his music video "Pick Up the Phone" without her permission.
She said in a video shared online that she had been at a party hosted by the singer when he and his team allegedly asked her to appear in the video. She said she refused them but was continually asked to shoot a scene throughout the party.
Growing more and more uncomfortable, she ordered an Uber and went to hide in a closet while she waited for it to arrive, Palmer said. She claimed that Trey Songz allegedly found her before she left and told her that she did not have to do the video. But unbeknownst to her, she had allegedly already been "secretly filmed."
The video features a clip of Palmer sitting on a couch and taking a selfie as someone sings, "I palm her p***y like Keke / Like Keke, like Keke." After it released, Palmer took to Instagram and called out Trey Songz over her appearance.
"This is preposterous," she wrote (via Billboard). "How am I in this video Trey? After you found me in a closet HIDING because I was so afraid of anymore conflict. Literally my last option was to hide because you all would not listen when I said I did not want to be in the video the FIRST time. Just cause you give someone food and alcohol and throw in a little sexual intimidation doesn't mean they will buckle."
She continued to call him out as Trey Songz appeared to hit back on Twitter. Without mentioning Palmer, he tweeted: "I don't do this twitter sh*t, girl you know me and got my number f*ck outta here."
He also told The Breakfast Club a month later, "Ain't nobody put her on camera without asking. There's a sign on the door. 'There's a video being shot. You step on these premises, you will be recorded.' Point blank, period. I don't have to say nothing else about nothing."
The latest claims against Trey Songz reminded fans of Keke Palmer's story
In a recent interview on Adam22's No Jumper podcast, Powell and her friend Aliza talked about their alleged experiences with Trey Songz. Aliza claimed that on one occasion after she and Trey Songz had allegedly been intimate, he allegedly ordered her to sit in a bathtub and urinated on her without her consent.
As her claims took over Twitter, Palmer's story resurfaced on social media, as well as other allegations against the singer. Trey Songz denied Aliza's claim on Twitter and seemed to suggest that she was looking for a "come up" through her accusations.
After sharing screenshots of a friendly conversation with Aliza, Trey Songz closed with a tweet that said, "You will choose 2believe what you want. I've been focusing my energy and time on good things and I know the Devil wants my soul more now than ever. Ima keep my head high and push forward. If you holdin me down in these moments I preciate that."