Keke Palmer's Upcoming Film 'Alice': Here's Everything We Know
Keke Palmer is one of the busiest and hardest-working people in Hollywood. With a new announcement, it looks like the actress, producer and host's upcoming slate is about to get even busier.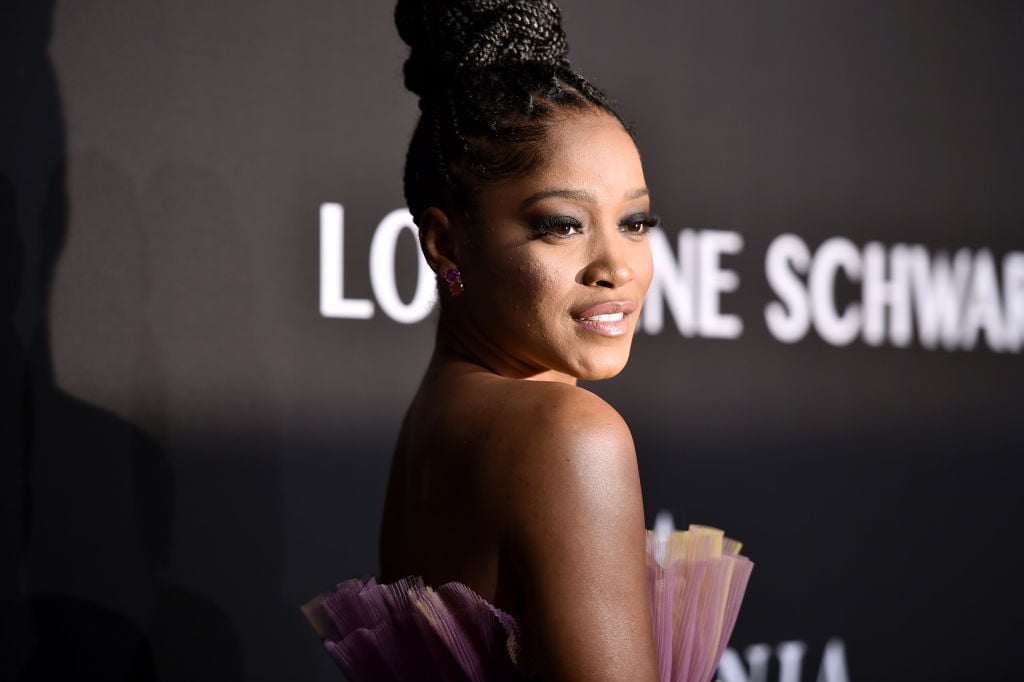 Keke Palmer is on a roll right now
Palmer has been conquering multiple mediums recently in television, film and more. She is currently the co-host of the afternoon spinoff of Good Morning America, GMA3: Strahan, Sara and Keke. Her most recent film role was in the film Hustlers. The critically-acclaimed flick also starred Jennifer Lopez, Constance Wu, Lili Reinhart, Julia Stiles and Cardi B. If all of this wasn't enough Palmer is also the host of the reboot of Singled Out on Quibi.
RELATED: 'Sorry to This Man', but Keke Palmer Is Never Talking About Her Love Life
Related post url: 
There have been rumors that a reboot of her hit 2010s Nickelon series, True Jackson, VP could be coming soon. However, nothing official has been confirmed yet. Her former co-star Robbie Amell talked about the rumors in a recent interview. He said "I was learning about it as people online were learning about it. And then me and Keke and Ashley [Argota] and Matt [Shively] were all kind of texting back and forth, like, 'This would be really fun. This would be awesome.' So I don't know if there's any real truth to it right now…But I would definitely jump back in. I love that show and, you know, it was one of my first real jobs in L.A."
She will produce and star in an upcoming film
Thursday, it was announced that Palmer will star in and executive produce the upcoming film Alice. The film is written by Krystin Ver Linden, who will also direct the pic.
The official description for the film is as follows;
Alice is inspired by the true events of a woman of servitude in 1800s Georgia, who escapes the 55-acre confines of her captor to discover the shocking reality that exists beyond the tree line… it's 1973.
In a press release, Palmer said, "So many films that depict this time in our history are rooted in [the] victimization of the black female lead. This story is the opposite and that's what attracted me to Krystin's perspective. It tackles the harsh realities of slavery and white supremacy while also offering inspiration and vindication through the story of Alice's journey. I don't want anyone to leave the theater feeling debilitated, I want them to feel empowered."
RELATED: Keke Palmer Sang Her Favorite Jennifer Lopez Song For Her 'Hustlers' Co-Stars
Related post url: 
"Black Power is giving power to people who have not had power to determine their destiny," added Ver Linden. "Huey Newton's resounding quote has been affixed on my corkboard for as long as I can remember picking up a pen to write. Those words echo every creative endeavor that I've undergone, so when I read about the true story of a woman who escaped the confines of a self-proclaimed plantation, becomes radicalized and seeks out her oppressor… It spoke to me on a very deep, undeniable level. Keke is a force to be reckoned with. Her talent, truth, strength and depth are beyond words and measure… A virtuoso of Keke's caliber is a genuine dream to work with."
Alice kicks off production this August in Georgia.