Keke Wyatt Gives Birth to 11th Child, 'Miracle Baby Boy'
Music artist Keke Wyatt is celebrating the birth of her 11th child, a baby boy, Ke'Zyah Jean Darring. However, she faced a challenging pregnancy, and her son was born with a rare condition, trisomy 13. But the singer-songwriter is overjoyed to add Ke'Zyah to her brood. 
Keke Wyatt welcomes 'miracle baby boy' Ke'Zyah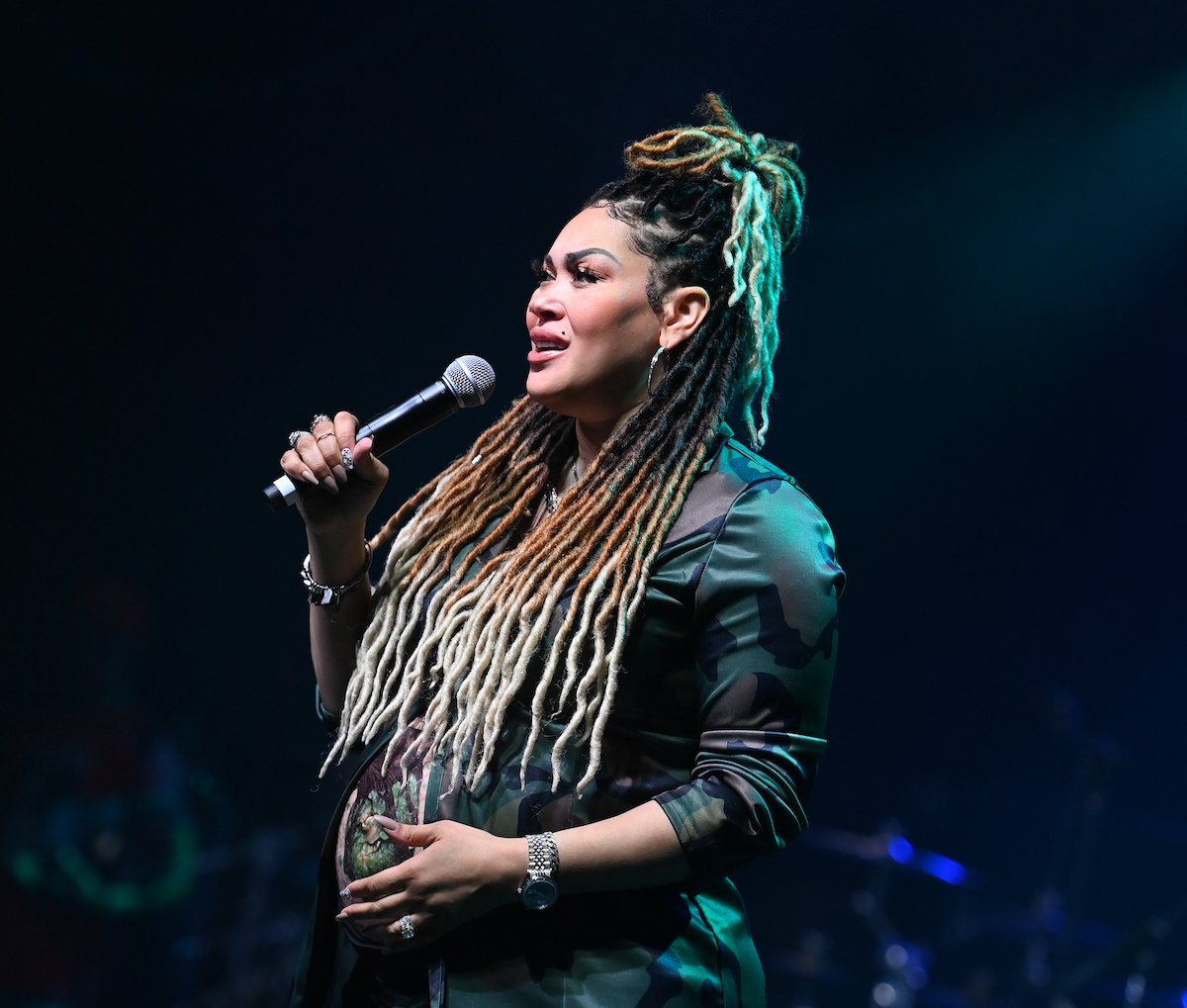 "My husband Zackariah & I are grateful to GOD to announce the birth of our miracle baby Boy…. Ke'Zyah Jean Darring," Keke Wyatt wrote on social media on June 1. "Born May 27, 2022." 
The post also included a photo of her husband, Zackariah Darring, holding the newborn and a sweet shot of the happy couple with their arms around each other. 
Wyatt then spoke frankly about the challenges her pregnancy presented.
"Most of you are familiar with the challenges I faced during this pregnancy," she wrote in identical Instagram and Twitter posts. "My husband & I made the decision not to accept the Medical Specialist's suggestion to terminate our baby early despite the positive trisomy 13 test results. 
"We appreciate and thank God for all of the Dr's in the medical field," she continued. "However, I can't stress enough to all mothers & couples, when the Dr gives you life changing information about your unborn child …. pray about it, use faith & follow your spirit before making ANY final decision. We believed the report of the Lord and after holding our beautiful healthy baby boy Ke'Zyah & looking into his eyes, I'm glad we did.
"We are both believers and know that God has & will continue to have the final say. Thank You to my nurse Ebonie. Thank you ALL for the prayers & support ShugaS," the singer concluded. 
What is Trisomy 13?
Trisomy 13, also called Patau syndrome, is a genetic condition where a person has three sets of genetic material on chromosome 13 instead of the usual two. The condition can cause intellectual disabilities and physical differences. 
Unfortunately, most infants with this condition do not live past the first week of life. Treatments for trisomy 13 vary but typically focus on relieving symptoms and managing complications. 
Keke Wyatt has 10 other children
Ke'Zyah is Keke Wyatt and Zackariah Darring's third child together, following Zackariah, 4, and Ke'Riah, 2. The couple, who dated in high school, married in October 2018. The singer's children with Darring are only a few members of her brood. 
She also has three children with her first husband and former road manager, Rahmat Morton, and four with her second husband, Michael Jamar Ford. Wyatt also experienced a stillbirth while she was married to Morton. 
The "Sexy Song" crooner announced her 11th pregnancy with a glamorous photo shoot. She posted pictures of herself in a flowing red gown that showed off her baby bump. 
"My husband, Zackariah David Darring, and I are proud to announce that our family will be adding a 'plus 1' to the Wyatt Bunch! #Baby11," Wyatt captioned her photo. 
Wyatt's fans are happy she and her husband have welcomed another child and are praising the singer for sharing her personal story about Ke'Zyah's genetic condition. 
RELATED: Keke Wyatt Announces 11th Pregnancy