Kelley Johnson From 'Below Deck' Has a Wonderful New Career
Below Deck bosun, Kelley Johnson's strong, but soft touch to management won the hearts of both viewers and the crew. The former Marine turned yachtie seemed to push himself very hard, while leading his deck team with support.
He seemed to struggle when he was on the show without his sister Amy but managed to lead like a champ. He walked off into the sunset after season four to embark upon a new career. While he's dabbled in a number of concentrations, he currently is offering emotional support to individuals who may be struggling with anxiety or depression.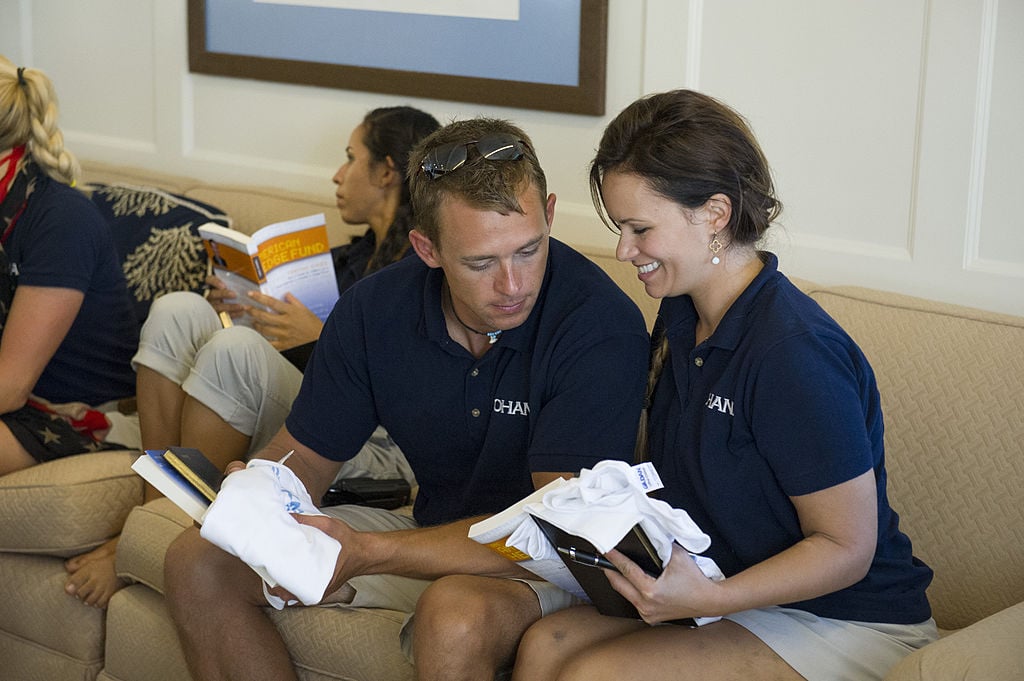 His YouTube series, That Military Guy includes videos designed to make life a little better. His channel not only features self-help videos and a practical way to manage life's stresses, but also a video blog of his amazing travels.
Finding where you belong
On the show, Johnson hinted at some of the horrors he witnessed when he was deployed. But he amazingly maintained a sunny disposition and a positive outlook even when drama raged on Below Deck.
He is now using his outlook and skills to provide a series of educational videos, designed mainly for men who may feel at a loss for how to describe their emotions. In his bio, he wrote, "I have been wracking my brain for a while on what I am doing with my life. I have served in the Marines, been on a reality TV show, and been a Captain on yachts."
"I am going to share with you my strife, the mindset of a former military member trying to make it in the civilian world, and what steps I'm taking to better myself," he continued. "Hopefully, this can touch a few of the Marines, Soldiers, or Civvies out there struggling with life. As a man in this day in age, it's hard to figure out where you belong. I am here to provide my thoughts on it and how we can give ourselves our course of action to move forward every day."
Dealing with anxiety
Johnson's latest video helps people to deal with anxiety. He offers five steps to finding more of a balance. He uses examples, plus identifies the drivers of anxiety. Johnson also says anxiety can impact decision making too. Plus, he addresses that men may have a hard time identifying where the anxiety is derived.
He also offers a video based on a Marine acronym B.A.M.C.I.S. In the video description he explains the acronym is meant to inspire growth. "B.A.M.C.I.S Your life. Lets get to moving forward! This Marine Acronym we used is such a simple thing that we can use to push ourselves to grow. It will take you step by step into your future. Just follow B.A.M.C.I.S and the world is yours for the taking." According to a Quora user who was in the military, the acronym has a very specific meaning. "BAMCIS is an acronym for: Begin planning, Arrange for reconnaissance, Make reconnaissance, Complete the plan, Issue the order, and Supervise and is known as the 6 troop leading steps."
In addition to the new videos, Below Deck fans will notice that Johnson is rocking a totally different look. The short hair and clean-shaven face is gone. Instead, Johnson has long, flowing hair and a beard.